With the Federal Referendum now less than three weeks away, consider joining more than 1200 members of the Macquarie and wider communities who have already completed the Indigenous Voice to Parliament microcredential to help you make an informed decision.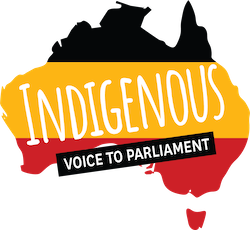 Launched in NAIDOC week earlier this year, Macquarie's Indigenous Voice to Parliament microcredential aims to provide a concise overview of the historical context, explain the arguments presented by both sides of the debate and promote respectful discussion without endorsing a specific agenda or decision.
Since the Prime Minister's announcement to hold the referendum, there has been much interest in what a strengthened voice on policy and legislation in areas that impact Australian First Nations communities would look like.
Now that the date for the referendum has been set for Saturday 14 October, there is renewed discussion on what this change means for both First Nations peoples and our broader Australian population.
Sam Ricketts, Director, Walanga Muru explains "Our Indigenous Voice to Parliament microcredential is not politically motivated. The primary aim of this module is to offer a well-rounded perspective on the subject matter, which takes just one to two hours to complete."
The University continues to encourage staff to set aside this time in their work calendar to undertake this module. If you have enrolled but not yet completed the module, it's not too late to log back in and complete your microcredential.
Not just for staff
Staff and students can access through iLearn, but members of the wider community can also benefit and take the module as well. Access for those outside the staff and student community is by registration via the Teche blog. Staff are encouraged to share this link with friends and family interested in increasing their understanding of the situation prior to the referendum.
What others have said
Don't just take our word for it, the reviews speak for themselves. See what some of our microcredential participants have said about the module:
"I completed the course yesterday and can't recommend it highly enough. Easy to understand, well structured and plenty of context provided."
"I have just completed the course, and am now recommending it personally and professionally – basically to anyone who will listen. A real credit to you and your team for providing bias-free, accessible information and data (free-of-charge) to support Australians making an informed decision at next month's referendum."
"For anyone wanting to inform themselves ahead of the forthcoming referendum on the Indigenous Voice to Parliament, I can thoroughly recommend this well-structured microcredential course. I completed it this evening and gained many new insights. A fantastic learning opportunity." 
"Well worth spending the time to be informed before you vote."
"I was already planning on a Yes vote but I now feel more confident in my decision, have more understanding on the challenges and am much more ready to share my thoughts." 
COMPLETE THE MIRCOCREDENTIAL
Staff and students: Enrol in iLearn
External audiences: Register for the module via Teche