Last week, over 250 students and teachers from 23 schools attended [EX]plore – Macquarie University's second annual HSC Science Extension conference.
Students travelled from as far away as Lake Macquarie and came from a variety of government and non-government schools.
Thirteen Year 12 students presented a short lecture about their research to the conference, and 60 students exhibited their work in A3 research posters.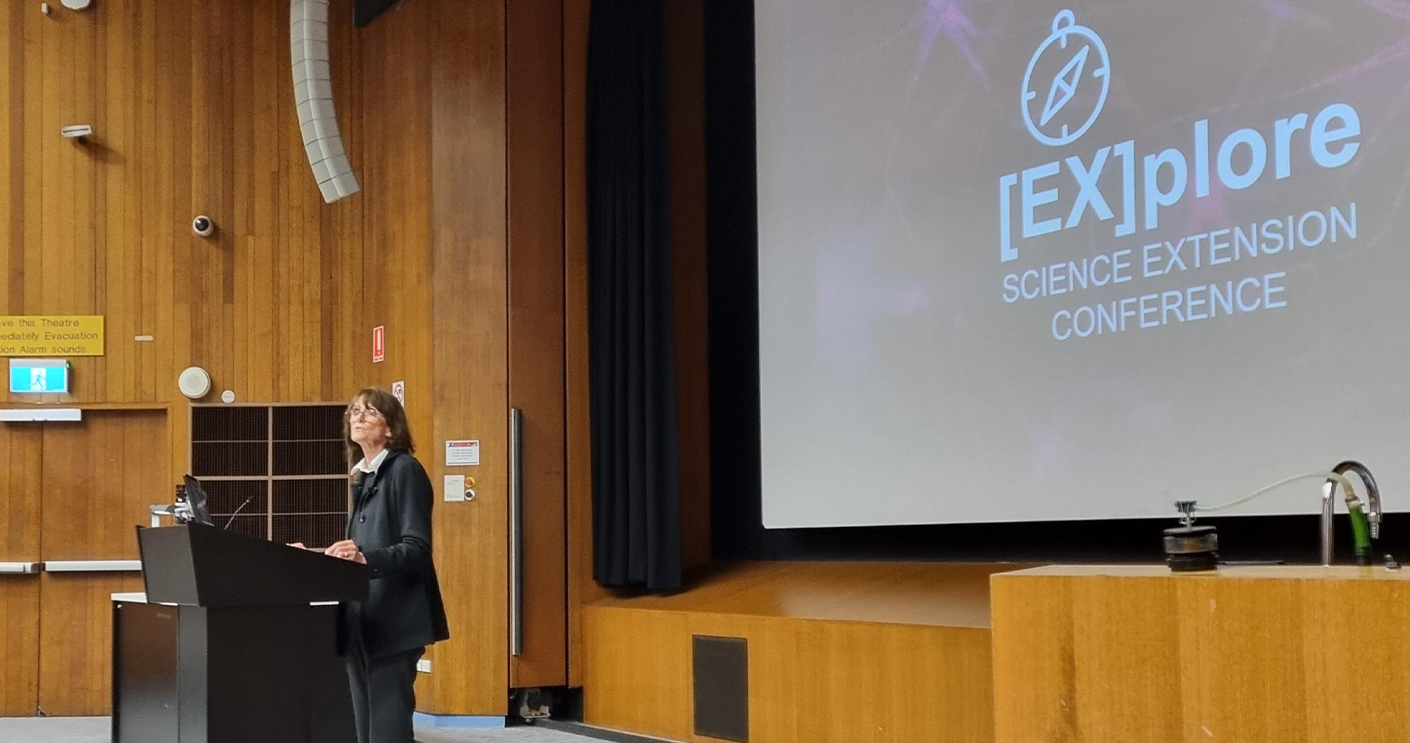 In her opening address to the conference in the Mason Lecture Theatre, Australia's Chief Scientist Dr Cathy Foley (pictured above) told attendees that they were in the same theatre where Dr Foley had attended the first lecture of her undergraduate university degree.
Around 700 students typically enrol in Science Extension in the NSW Higher School Certificate each year. In this one unit Year 12 course, students come up with their own scientific research project, document their research in a portfolio, and produce a scientific research report to highlight their findings, with the best works published in the Journal of Science Extension research.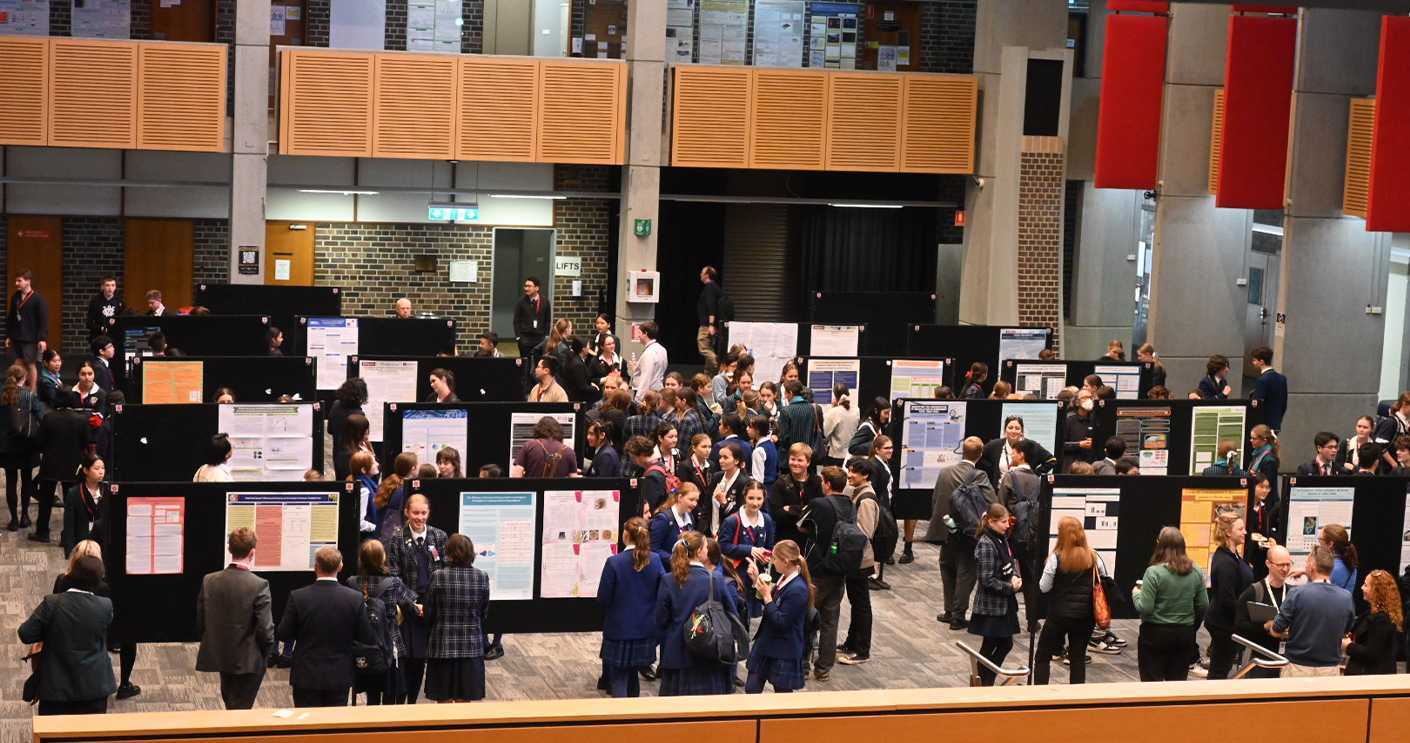 Professor David Spence from the School of Mathematical and Physical Sciences introduced the guest speakers and the 13 students who each presented their work via a ten-minute lecture.
"These students are all doing real research, and this conference is designed to give them an authentic research experience, so they can share their work with their peers and discuss it – just as scientists around the world do, sharing their research in conferences," he says. 
Professor Spence, who was one of the judges, said he was amazed by the variety and innovation in the research, with many students basing their research on their interests or hobbies.
"Some students clearly had access to university mentors and did their work in laboratories with amazing resources, but others without these resources were just as impressive; they all came up with a research question that could be tested and measured," he says.
Examples included a project where people were tested on their perception of two musical notes played together, research into the antibiotic properties of bush medicines like tea tree and eucalyptus, and testing the effectiveness of recycled materials like coconut husk to filter impurities from water.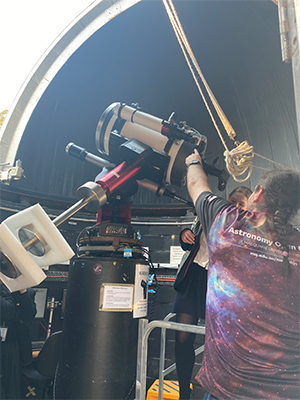 Conferencegoers also toured Macquarie's science and engineering facilities including the Astronomical Observatory and Fauna Park.
The winning presentation was given by Abbotsleigh student Jasmin Foster, and titled Acetaminophen dose-dependent interactions with the brain. The runner-up, Sydney Church of England Grammar School student Dominik Mautner delivered a talk on breakthrough therapies in gene-editing with CRISPR.
The poster prize-winner was Glenaeon Rudolf Steiner School student Anouk Swanepoel, with Tom Browne from William Clarke College the runner-up.
Professor Spence says that some of the students who attended the inaugural conference last year have since enrolled in science degrees at Macquarie.
Find out more here.