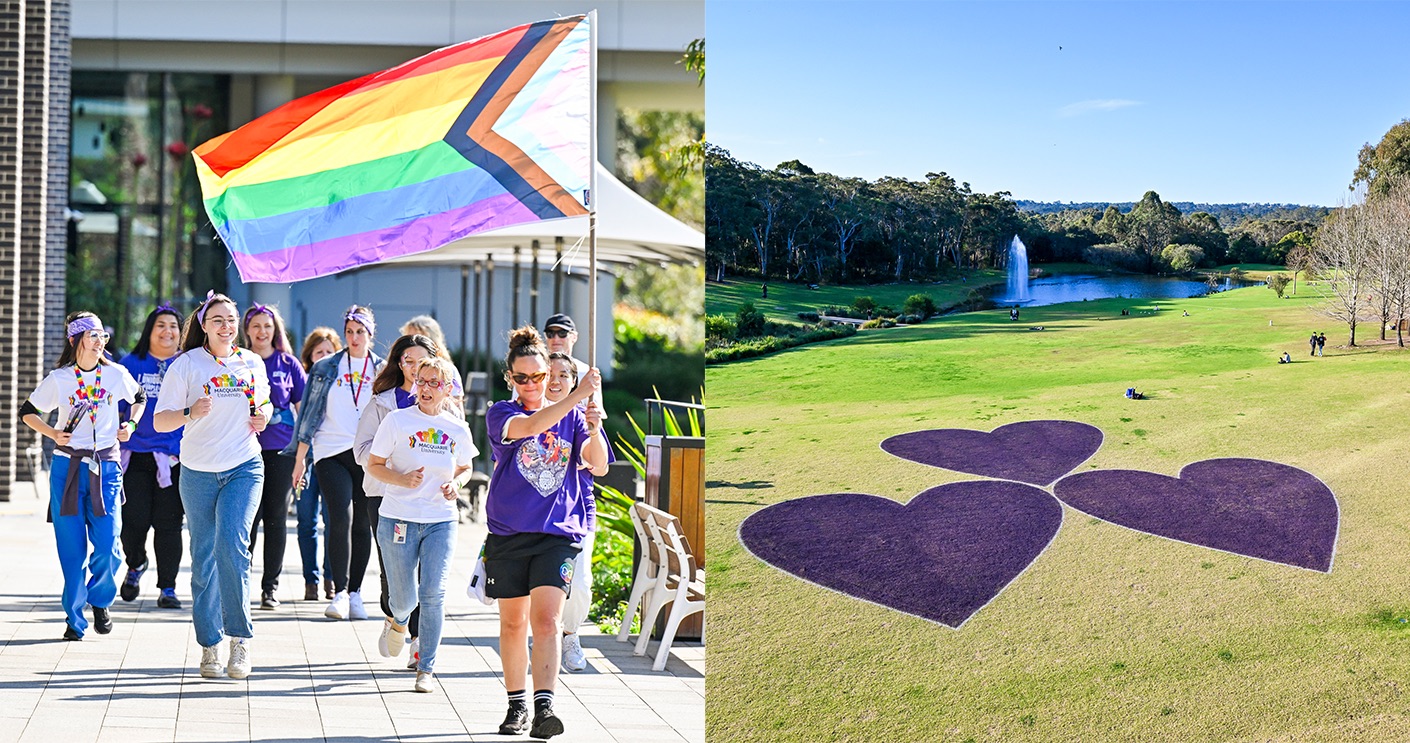 Celebrating unity and diversity: A recap of Wear It Purple Day on campus
On Friday 25 August,  inclusivity and acceptance took centre stage at Campus Life's annual Colour the Campus event for Wear It Purple Day.
Since starting in 2010, the Wear It Purple movement has stood as a beacon for rainbow youth, combating the pain of bullying and exclusion. This event is a heartwarming celebration of diversity, love and support for the LGBTQIA+ community.
Attendees at the Macquarie event enthusiastically embraced the Colour the Campus track, a two-kilometre circuit including game checkpoints along the way and live music.
Colour the Campus for Wear It Purple Day went beyond being an event; it stood as a collective declaration that everyone deserves a world where pride in one's identity thrives. It celebrated progress made while acknowledging the ongoing effort to create inclusive spaces. The legacy of the Wear It Purple movement remains vibrant, fuelled by individuals committed to love and acceptance. As the sun set on the campus, vibrant purple hues lingered, reminding us of the diverse spectrum of identities that enrich our world.
---
Pictured L-R: Professor S Bruce Dowton; Bettina Schaller, President, World Employment Confederation; Johnny C Taylor Jr, President and Chief Executive Officer, Society for Human Resource Management; Shobana Kamineni, Executive Vice-Chairperson, Apollo Hospitals; Renate Hornung-Draus, Managing Director, European and International Affairs, Confederation of German Employers' Associations; Allen Blue, Co-founder, LinkedIn.
Vice-Chancellor Professor S Bruce Dowton attends @B20 Summit in India
Vice-Chancellor Professor S Bruce Dowton joined global political and business leaders, including Indian Prime Minister Shri Narendra Modi, as a speaker at the @B20 Summit in India last week. The B20 is the official forum for the business community ahead of the G20 summit in New Delhi next month.
Professor Dowton contributed his thoughts on 'Strengthening social protection for future of work, skilling and mobility'. Among the issues discussed by the panel was the important role of upskilling and reskilling to support employment as economies are rapidly transformed by digital technology.
---
Dean's Excellence Awards
Students, industry partners, donors and staff gathered in July to make the Dean's Excellence Awards a fantastic celebration of academic achievement.
The Dean's Excellence Awards is an annual event that shines a spotlight on the remarkable accomplishments of students within the Macquarie Business School. It is also a moment to express our gratitude to the generous prize donors and industry partners who have been instrumental in supporting our students' journey towards success.
This year's theme was 'supporting together is succeeding together', which emphasised the importance of seeking help and acknowledging that success is a result of support.
Speaking at the event, Professor Eric Knight said, "Today's really important to celebrate the achievement of students because when they have achieved incredible success, as they have today, it's nice to be able to show gratitude and thanks, and to be able to celebrate what makes Macquarie Business School special."
Robyn Denholm, Chair of the Board of Directors of Tesla and the Tech Council of Australia, was  keynote speaker at the event. Robyn spoke about Australia's potential to build the next generation of economic prosperity, by leveraging both our natural abilities and resources. She congratulated Macquarie Business School for pushing the curriculum and focus towards the tech/business interface, with strength in sustainability. Robyn reinforced our belief in building a prosperous and competitive Australia for future generations.
Congratulations to all our award winners and we wish you all the best for your future endeavours.
Watch highlights of the event.
---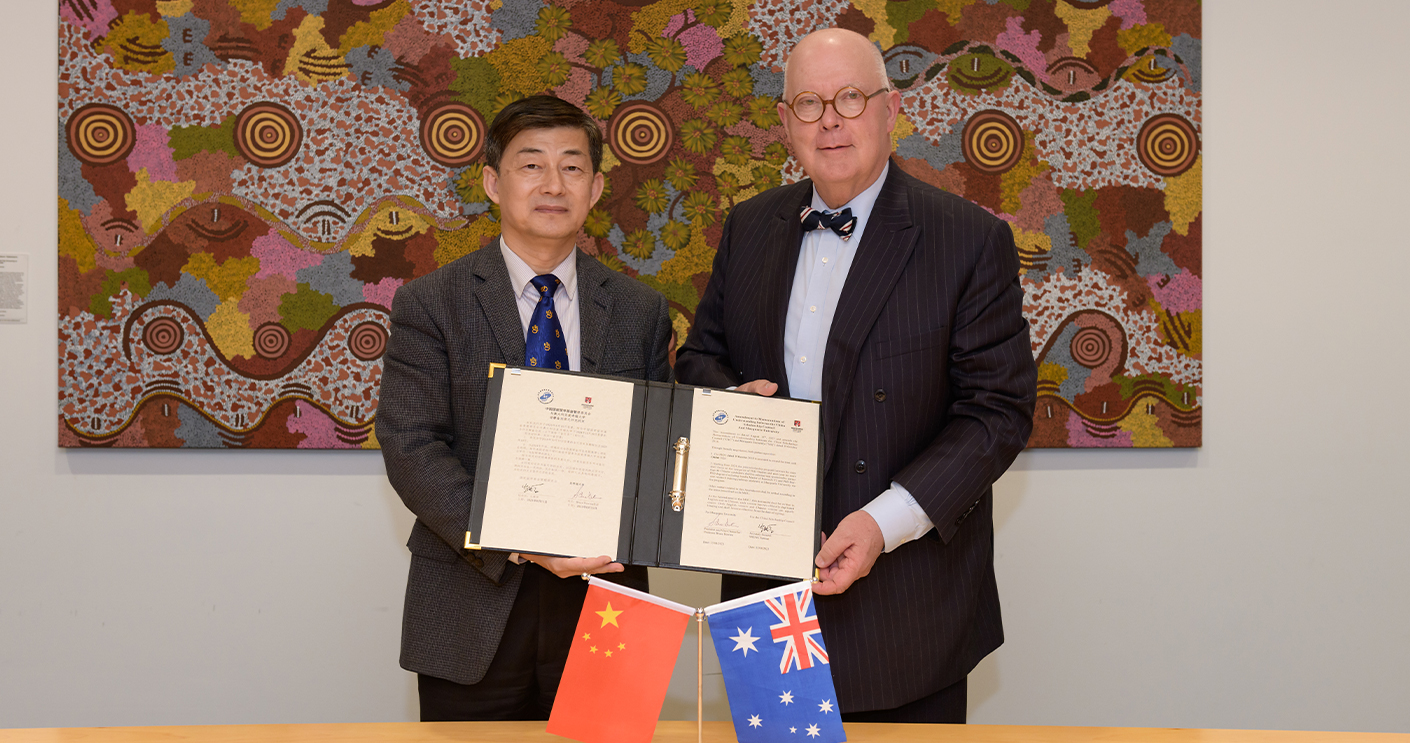 China Scholarship Council and Macquarie University extend Memorandum of Understanding 
In August, Vice-Chancellor Professor S Bruce Dowton and Mr Sheng Jianxue, Secretary-General of the China Scholarship Council (CSC) signed an amendment to the Memorandum of Understanding between Macquarie University and the CSC. Top-performing CSC scholarship awardees will now be jointly funded through the scheme until 2028. Scholarships for MRes Year 2 and PhD bundle offers have now been included.  
During his visit, the Secretary-General had the opportunity to meet with current Macquarie CSC co-funded PhD candidates to discuss their experience of researching at Macquarie and living in Sydney. In late October, the Graduate Research Academy will attend the CSC Fair in China to build on this visit and promote Macquarie University to future candidates.
---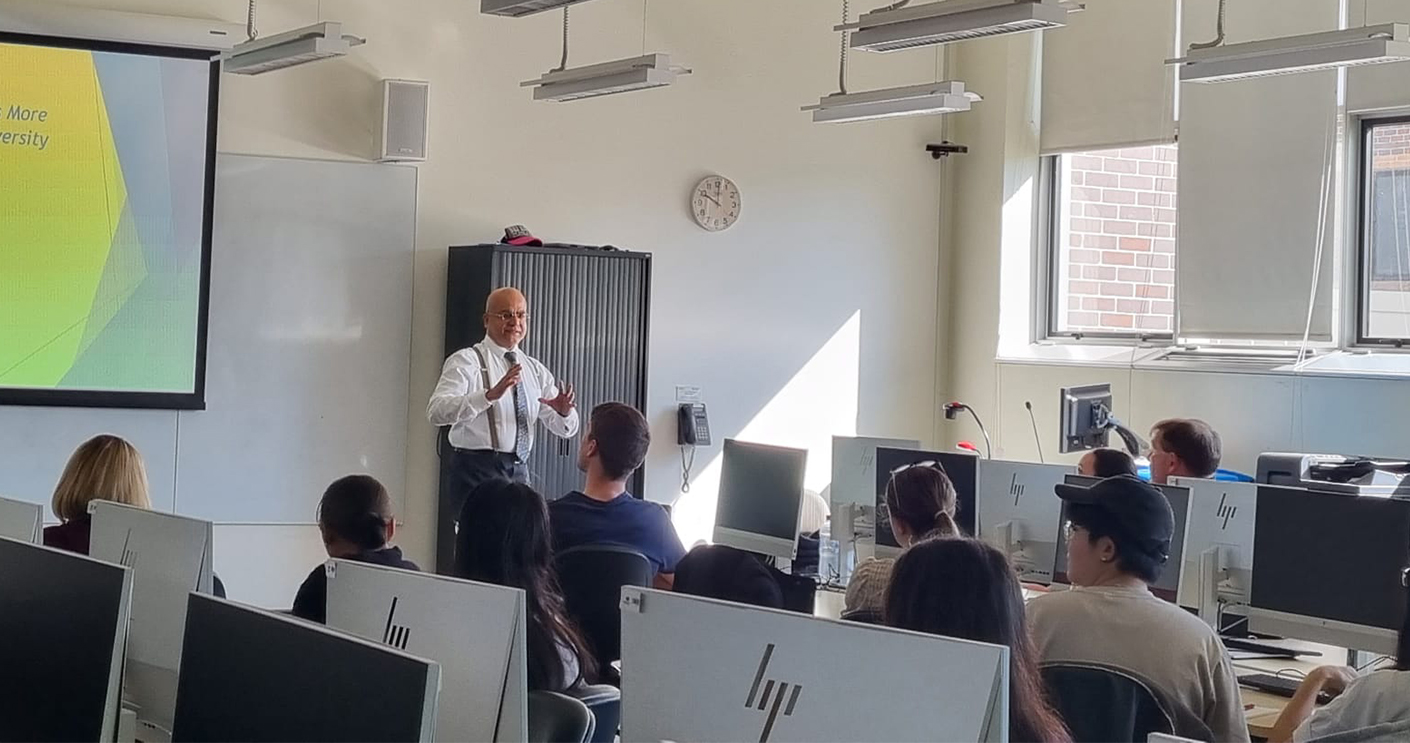 Tax clinic sessions attract more than 100 attendees
On Friday 25 August, the Department of Accounting and Corporate Governance convened three two-hour tax clinics to provide accessible tax knowledge to small business owners, community members and undergraduate and postgraduate students seeking assistance with their tax matters.
More than 100 people with various backgrounds and levels of knowledge attended, which allowed for conversations about core concepts of individual and company tax returns, lodgement via paper and digital forms, debt management, and tips and hints to make tax time easier. Participants left with more knowledge and confidence, with one attendee saying, "I would like to say a big thank you to Macquarie Business School for hosting a fantastic tax clinic. Despite having a general understanding of the topic, I was still able to benefit from the valuable hints and tips shared during the session. The fact that the information came from an informed and knowledgeable tax expert gave me a sense of assurance and helped consolidate my prior understanding. I look forward to attending such clinics again in the future."
Professor Rahat Munir, Head of the Department of Accounting and Corporate Governance at Macquarie Business School said, "The interactive tax clinic helped participants understand core tax concepts needed to prepare and lodge a tax return using the ATO's tax portal. The clinic was the perfect way to engage with the community, and all the organisers found it extremely rewarding. We are always delighted to share our excellence in this space with the wider world."
---
Sydney Awards 2023
Macquarie Business School was a proud major partner of the 2023 Sydney Awards, announced at a gala ceremony on 16 August.
With Sydney's government, culture and corporate leaders in attendance, the incredible achievements of Sydneysiders were celebrated. The evening began with a moving Welcome to Country from Aunty Joan Bell and an address from Professor Eric Knight, Executive Dean of Macquarie Business School, in which he spoke about the power of potential – the potential of our great city, the potential to make an impact, and the potential of emerging leaders across Sydney.
Reflecting on the event, Professor Knight said: "At Macquarie Business School, we pride ourselves on educating future leaders to rethink, reimagine and rewrite the world as we know it. The stories of the incredible Sydney Award winners embody the enthusiasm, determination, social responsibility and strength we instil in our students.
"The evening was a great opportunity to recognise those seeking to make our city fairer, more affordable and accessible to all, with a strong theme of social equity this year.
"We are incredibly proud major partners of the 2023 Sydney Awards, and our gratitude goes to the Committee for Sydney and everyone who made the celebration special."
---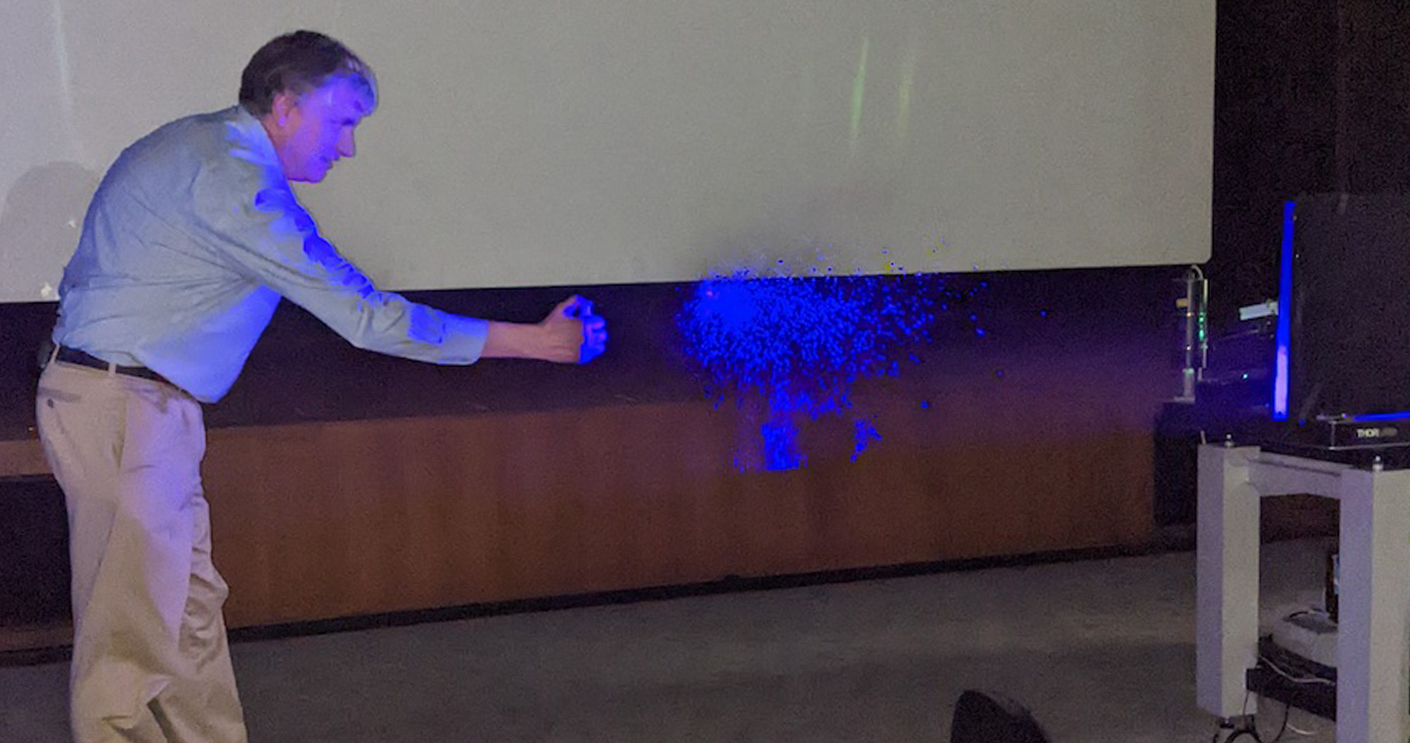 The science behind lasers
Macquarie  hosted over 250 attendees at the 2023 Australian Institute of Physics Einstein Lecture on 21 August, with Deputy Dean Professor David Coutts from the Faculty of Science and Engineering delivering an action-filled presentation that explored the science behind lasers and showcased the astonishing capabilities of these powerful beams of light.