Each year, the University hosts events to help members of our community gain a better understanding of the exciting research and developments taking place in various fields.
At a recent gathering, almost 150 alumni and donors came together at the Art Gallery of New South Wales for an event showcasing pioneering cancer research at Macquarie. Hosted by Professor Helen Rizos from Macquarie Medical School, this event shed light on the multidisciplinary efforts of the Macquarie Cancer Research Network.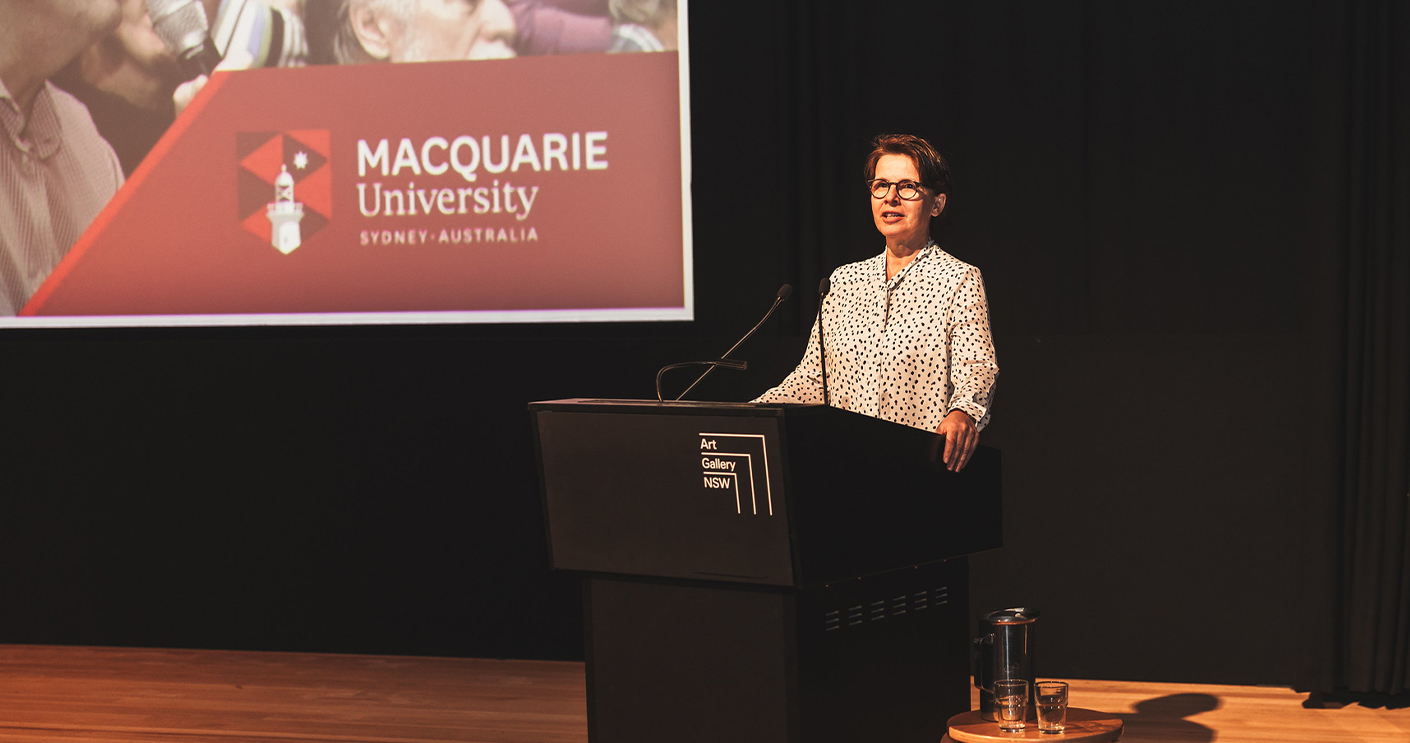 Event host Professor Helen Rizos, Macquarie Medical School
Unveiling clinical innovations
Professor Howard Gurney, Director of the Clinical Trials Unit, introduced cutting-edge approaches to predicting patient responses to cancer therapies in real time. His revelations highlighted the progress in cancer treatment while acknowledging the challenges that persist.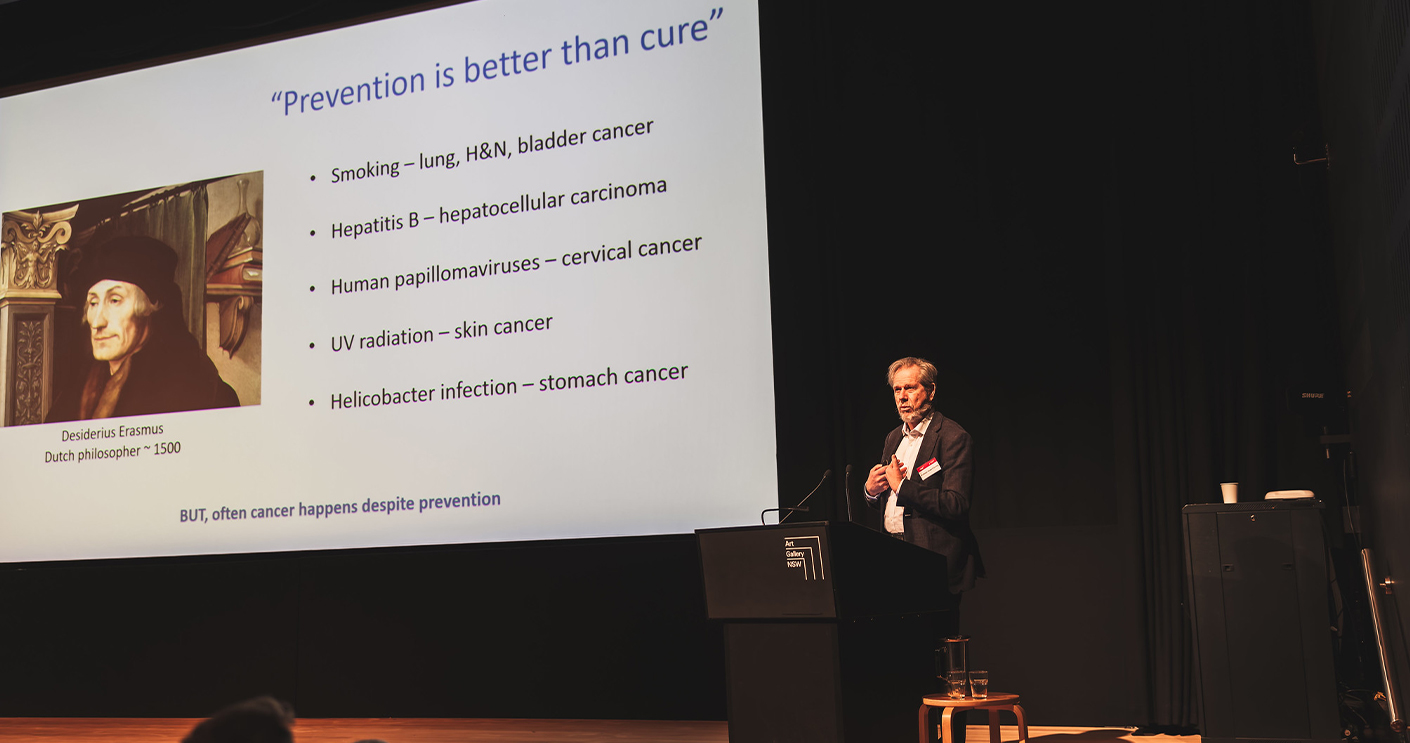 Professor Howard Gurney, Director of Clinical Trials and Head of the Cancer Program
Empowerment through innovation
Dr Noushin Nasiri, who holds an Early Career Fellowship from the Cancer Institute NSW and is known for helping bridge the gap between medicine and engineering, showcased her work on a personalised UV-sensing device. This wearable innovation has the potential to revolutionise sun safety, a critical concern in Australia where skin cancers, including melanoma, are alarmingly prevalent due to UV exposure. Dr Nasiri's device offers wearers a personal UV dosage alert system, an approach that could significantly reduce the risk of skin cancers.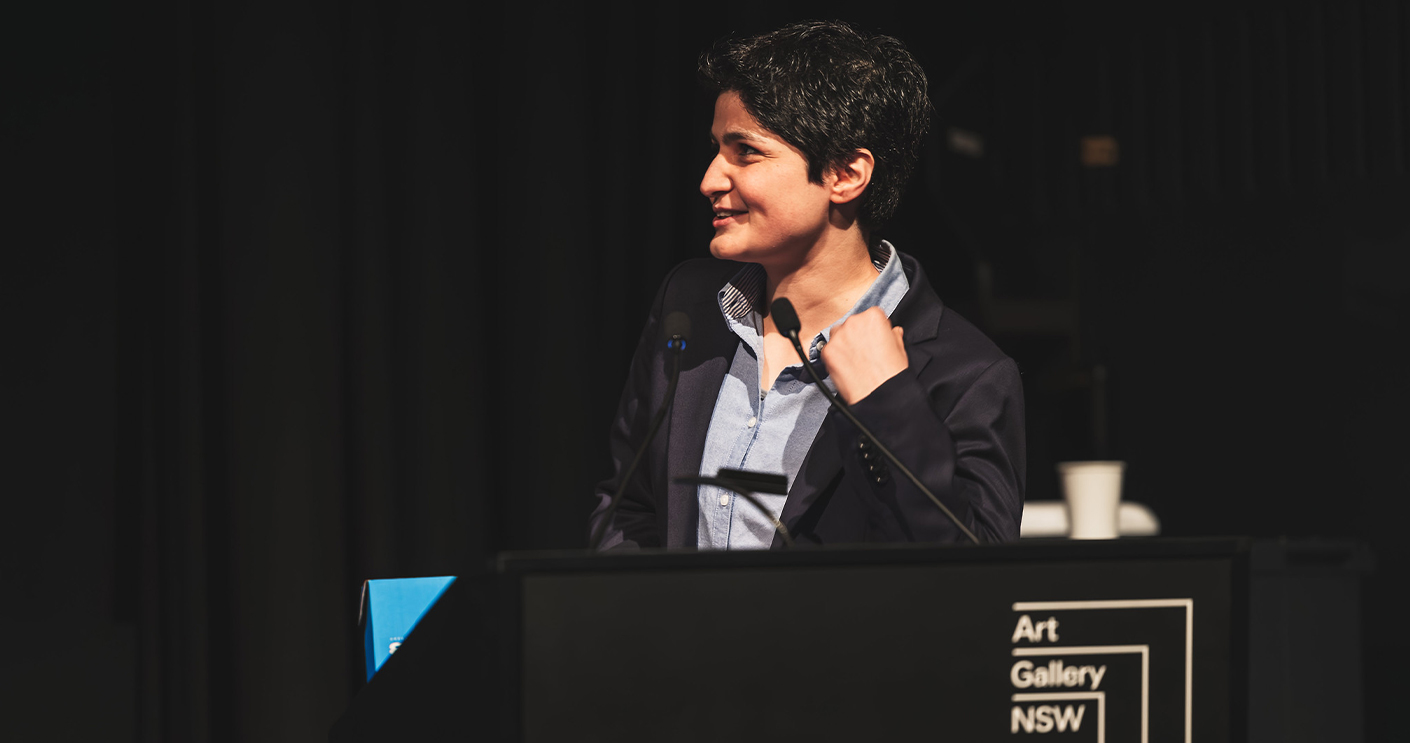 Dr Noushin Nasiri, Head of the Nanotechnology Laboratory, School of Engineering
A vision for 'Zero deaths from melanoma'
Professor Rizos and her team have a vision for zero deaths from melanoma. They are working closely with the Macquarie University Clinical Trials Unit and Melanoma Institute Australia to develop minimally invasive blood tests to predict patient outcomes and guide treatment selection. This groundbreaking endeavour complements the UV sensing device developed by Dr Nasiri.
Professor Rizos said, "One in two people will get cancer in their lifetime. Our researchers and clinicians at MQ Health are in a unique position to help those of us living with cancer, those who have survived cancer and all of us who are impacted by cancer."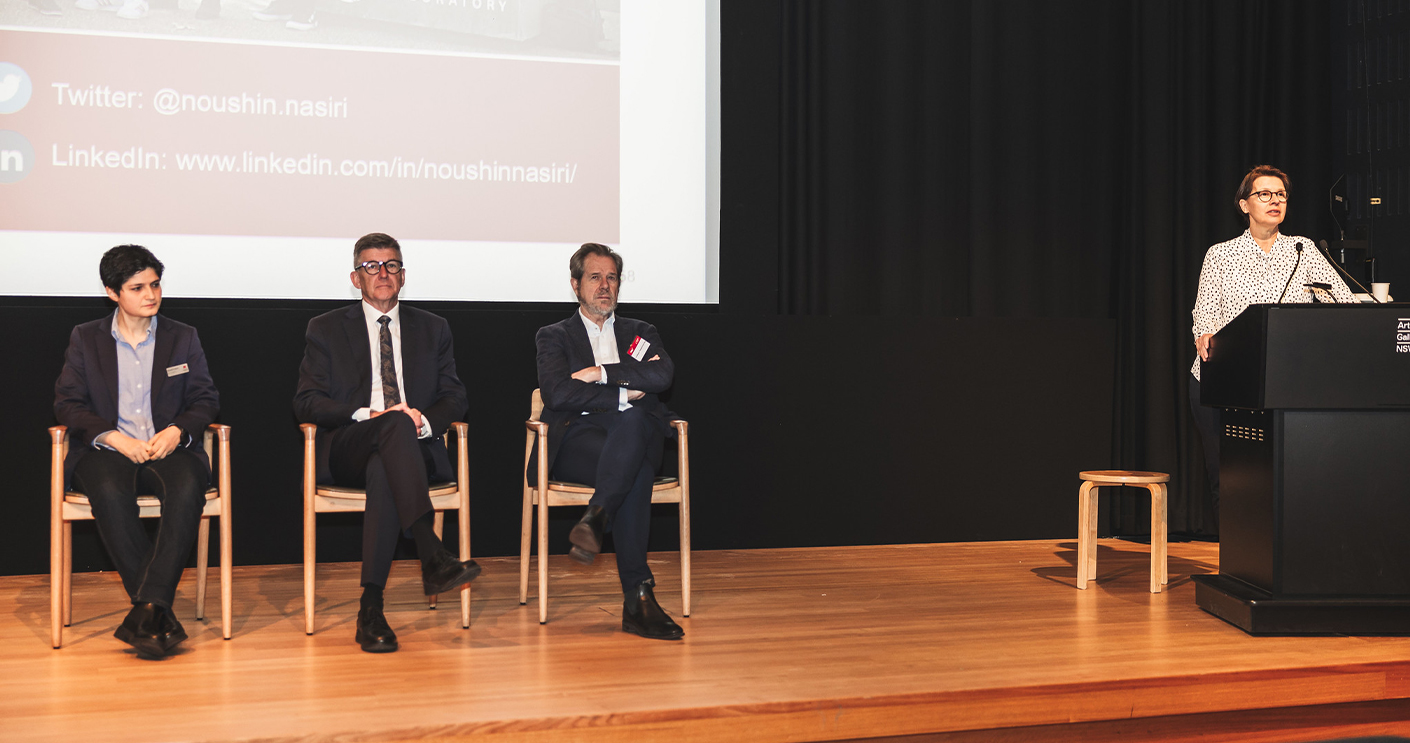 Engaging Q&A: Our expert panel addressed audience questions with insightful answers. L-R: Dr Noushin Nasiri; Professor Patrick McNeil, Deputy Vice-Chancellor (Medicine and Health) and Executive Dean of the Faculty of Medicine, Health and Human Sciences; Professor Howard Gurney, Director of Clinical Trials; and Professor Helen Rizos.
Wrapping up a visionary event
The event concluded on an optimistic note, underscoring the collaborative spirit and innovative prowess propelling Macquarie's cancer research initiatives.
The fusion of medical insights, technological innovation and collaborative ethos showcased during the event served as a testament to the remarkable advancements in the ongoing battle against cancer.