Students from

six

Far West schools had a taste of

study options

at Macquarie

–

ranging from

astronomy

and archaeology

to human physiology

,

business

and computer science

–

when

staff

visited

Broken Hill

earlier this month

.
The Macquarie Widening Participation Unit (WPU) runs initiatives to improve access for students who are traditionally underrepresented in higher education, including those from regional and remote areas. 
The WPU has been facilitating outreach programs in the Broken Hill community since 2017. This year's two-day Roads to Discovery visit was delivered in conjunction with Country Universities Centre Far West. 
Eighteen Macquarie academic and professional staff members spanning the four faculties joined the trip, collaborating with a range of local industry and education providers to facilitate hands-on interactive workshops showcasing their field of study or work.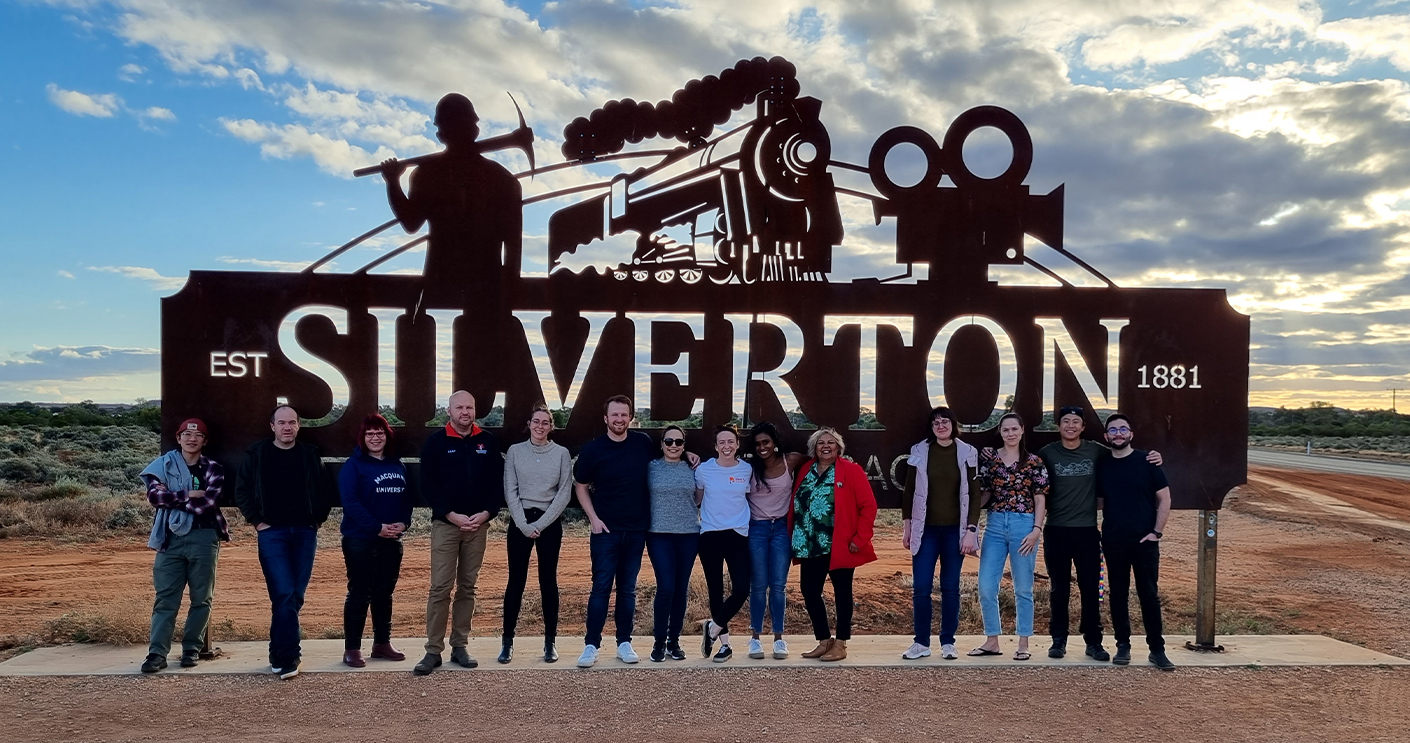 Staff stopped at Silverton outside Broken Hill. 
WPU Unit Manager Jacinta Carruthers says the program targets Year 10 students as they are planning their senior subject selections and considering post–school options.  
"It's designed to connect regional high school students and teachers with academics and industry professionals to take part in 'taster' sessions that expose students to the diversity of post-school study and career pathways available to them," she says. 
"It was a very successful trip, with more than 200 students participating in the Roads to Discovery event and the planetarium sessions that were delivered to primary schools in the region."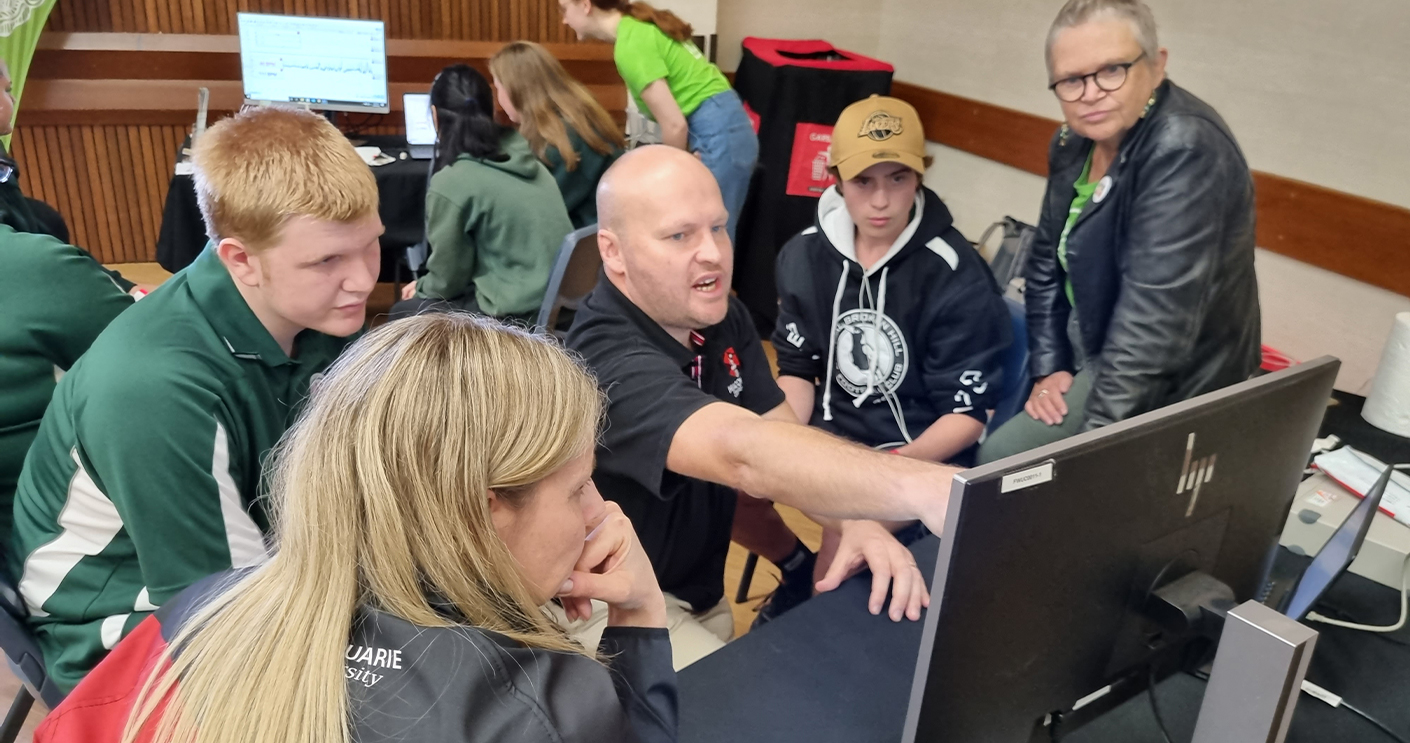 Pictured: Dr Peter Burke, a Senior Lecturer in Macquarie Medical School engaging with students
Dr Peter Burke, a Senior Lecturer in Macquarie Medical School and respiratory medicine researcher, took part in the outreach event for the first time. 
For his workshop, he brought physiology equipment to measure heat rate, breathing, neuromuscular activity and grip force.  
"I grew up in Parkes, which, like Broken Hill, is a mining and farming town," he says. 
"My family always encouraged me to go to university, but I understand the extra challenges kids from the country face in reaching higher education. 
"The students were all interested in different aspects of what we were doing, and I hope this will not only encourage them to think about what they would like to do next, but also show them they have options. 
"The WPU is such a good initiative. What impressed me was the team's commitment and willingness to give the students a broad career perspective."