In this series, we profile the University's 10 new research centres, starting with the DataX Research Centre. This Consilience Centre is hosted across all four faculties and aims to harness the exponential growth in data volume, variety and velocity to transform data-driven discovery and solutions to problems.
The DataX Research Centre is committed to advancing data-driven research through interdisciplinary collaboration, innovation, and industry and government engagement. Working across boundaries, the DataX team believes that data-driven research can revolutionise how we understand and approach complex problems in science, engineering, health and society.
Research themes
This interdisciplinary, collaborative, industry-shaped approach enables DataX to address data-related challenges relating to physical, human, social and natural systems.
Physical systems: The emerging fields of data-centric science and data-centric engineering fuse data with complex physical models to improve understanding of physical systems. Data-centric methods are applied to enhance the effectiveness of materials design, structures and building design, and optimise processing and manufacturing systems.
Human systems: Innovative approaches to data science in human health can revolutionise health care. Innovative data solutions can improve human health and wellbeing, from drug discovery, through to the management of lifestyle diseases, to diagnosis and personalised medicine.
Social systems: Data models and techniques can help characterise and understand human behaviour. From estimating life trajectories through a large space of alternatives, to drawing sound conclusions from limited historical evidence, data science can help create resilient and just societies.
Natural systems: The diversity, complexity and variability of natural environments makes modelling and prediction highly uncertain. Examples include climate and weather, the evolution of forests and ecosystems and the impact of invasive species. Natural systems are limited both by a general lack of physics-like models and the scarcity and expense of data to inform predictive models. DataX seeks to build innovative data tools and models to strengthen understanding of these natural systems.
Centre expertise
DataX brings together more than 90 academics from all four faculties, combining expertise in artificial intelligence and machine learning, data management and analytics, health data science, business analytics, cybersecurity, privacy and ethics.
The Centre will be led by a cross-faculty team including Centre Directors Professor Niloufer Selvadurai, Macquarie Law School; Professor Hanlin Shang, Department of Actuarial Studies and Business Analytics; Professor Paul Sowman, School of Psychological Sciences; and Professor Jian Yang, School of Computing.
Current projects include
Brain networks for health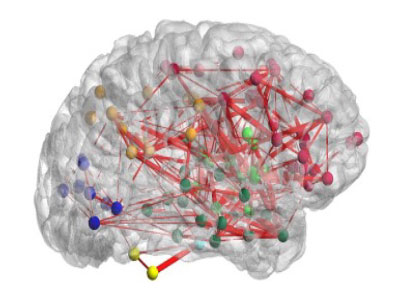 Approximately one in 10 people with speech-in-noise hearing difficulties cannot be helped because the underlying cause of their hearing problem remains a mystery. Their problems are very functional in nature – they struggle to understand speech in the presence of environmental noise. DataX propose that these perplexing hearing problems relate to dysfunction in a brain network that separates signal (speech) from noise. Understanding this network and how it might contribute to restoring speech recognition in noise is a problem of significant importance.
To solve this, DataX will develop a new data-centric approach to brain network analysis – connectome-based predictive modelling – to predict individual speech-in-noise performance from brain connectivity. We will uncover the most predictive features (brain connections) that enable speech-in-noise perception. The analysis techniques developed will lay foundations for data mining of multiple sources of brain data as they pertain to other aspects of as-yet unsolved neurological challenges. Ultimately, the structure of the human connectome could be used to inform artificial agents that can mimic how a human interacts with the world, both in health and disease.
Bringing cosmic fossils to life: Uncovering the history of galaxy formation with MUSE
The answers to solving the origins of complexity in our universe relies on combining theory and observation in new ways, requiring an integrated approach to data and modelling. DataX will bring together computer scientists, statisticians and astronomers to develop new ways of bringing theories, mathematical models and data together to generate new understandings and explanations of the complexity of galaxy formation. Complexity takes many forms in the universe, from the extremes of size, mass and energy on cosmic scales, to the diversity of life on our planet. Yet the origin of the universe is one of surprising simplicity, starting at the so-called Big Bang with a near-uniform plasma, composed of mostly hydrogen and a handful of other elements. How did the complexity we see today build over the 13.8 billion years since the Big Bang? In the coming decade, astronomers will be exposed to a new level of detailed observations about how the universe works, thanks to the availability of powerful new telescopes and instruments, some of which are currently being developed at Macquarie. At the same time, increasingly complex computer modelling is required to capture and test our understanding of the physical processes at play.
Superannuation and financial products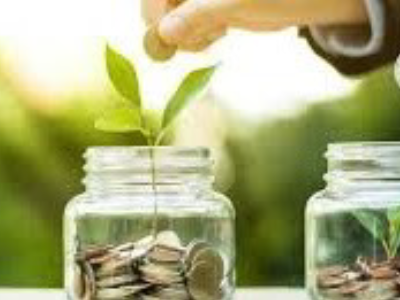 Australia's life insurance, superannuation and pension fund industries carry significant responsibility for the financial wellbeing of Australians. Managing this responsibility and financial risk depends on accurately pricing consumer insurance premiums. To set those premiums, the industry analyses data to make predictions about individual mortality, yet technological advances have produced unprecedented volumes and sources of possible data to choose from and merge. This makes life expectancy forecasting and premium-setting potentially inaccurate. This project will develop new theories, methodologies and algorithms that account for complexities in merged big datasets to improve the accuracy of predictions. Translated into a purpose-built open-access software program coupled with industry practitioner training, our research will build industry's capacity to use these new methodologies. This will lead to improvements in mortality forecasts and pricing of life insurance premiums for everyday Australians, as well as stronger financial risk management among some of Australia's most critical financial industries.
How to engage with DataX
Staff interested in contributing to the work of DataX are encouraged to contact jian.yang@mq.edu, niloufer.selvadurai@mq.edu.au, paul.sowman@mq.edu.au or hanlin.shang@mq.edu.au.
A weekly Wednesday seminar is held to discuss potential projects and the research of DataX members. For details, please contact hanlin.shang@mq.edu.au.