For new Macquarie students attending the University's Convocation event on 20 February, the sight of the academic procession made real the fact they had entered a new – and quite unfamiliar – world.
But despite the grandeur of Michael Egan Hall and the procession's opulent ceremonial robes, the academic leadership was quick to impart the friendly, welcoming spirit for which Macquarie is so well known.
Joined by the four Executive Deans, the Deputy Vice-Chancellor (Academic) and the Dean of Students, Vice-Chancellor Professor S Bruce Dowton formally welcomed the students to Macquarie, inviting them to look around and realise the impact they would have on each other.
"With these people, you will build the story for the rest of your lives," the Vice-Chancellor said. "The memories you make here will be imprinted on your minds forever."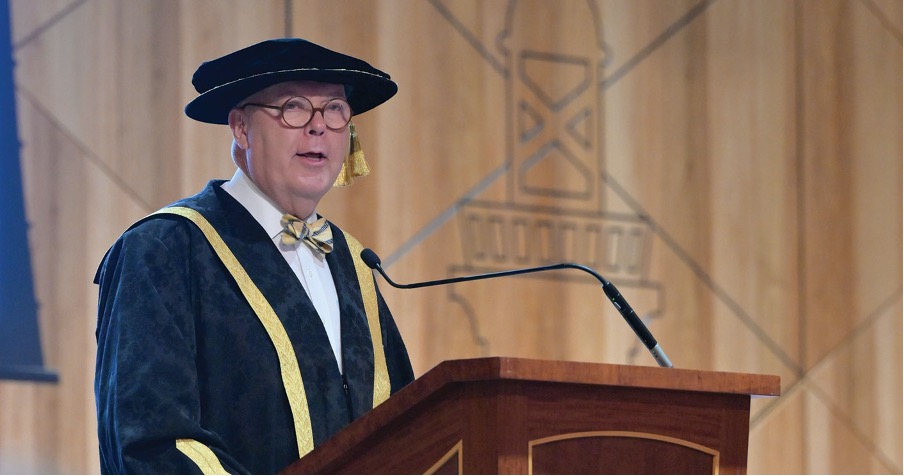 Sharing the story of his rural upbringing and being the first in his family to go to university, Professor Dowton implored the students to make the most of the opportunities before them.
"My parents' pathway to a future was incomplete due to a lack of education," he said. "Alongside the love of my parents, education is the one thing that has afforded me the privileges that I have enjoyed in my life – becoming a physician and treating children; travelling and working around the world; being a professor at Harvard and now leading this incredible community.
"It has all been possible because of education."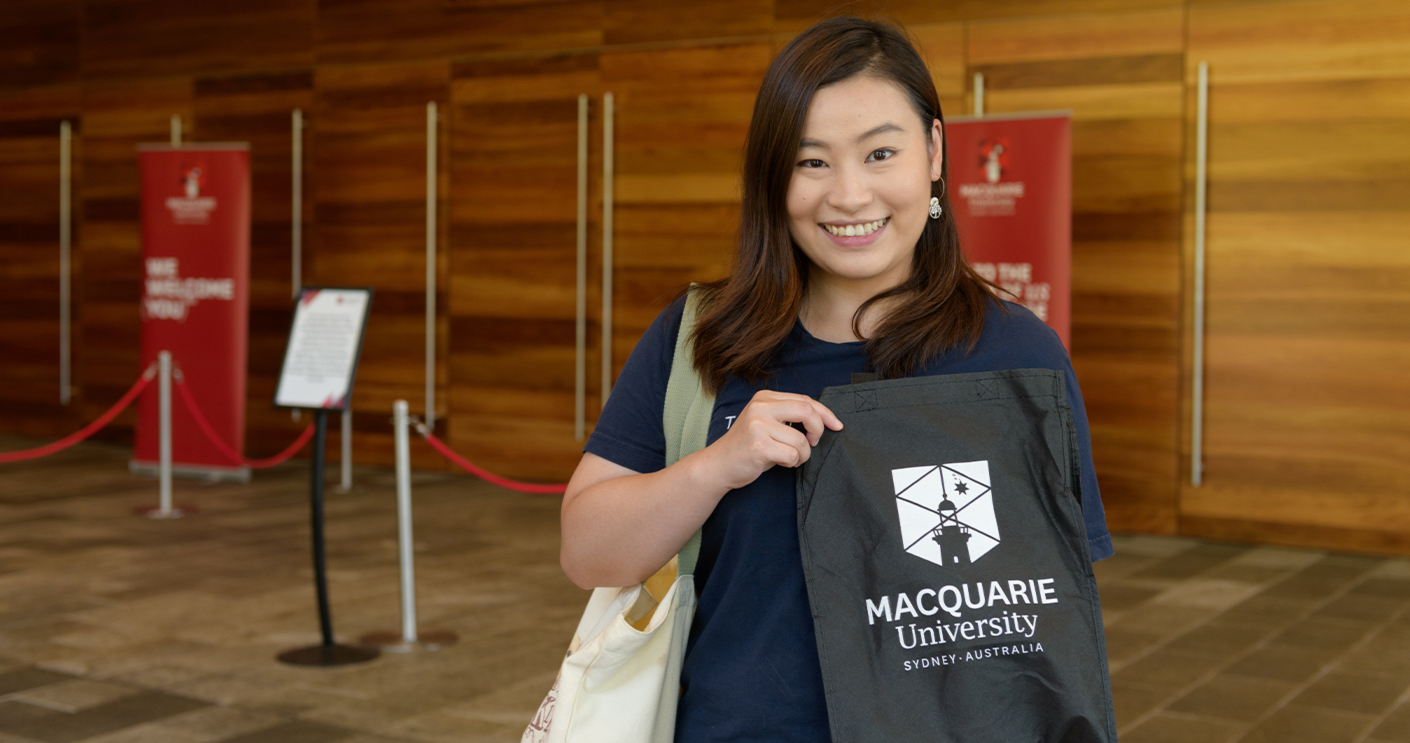 Bachelor of Psychology (Honours) student Kelly (Wai Lam) Yip was one of several students who leapt at the chance to meet the Vice-Chancellor after the ceremony, having been a grateful recipient of a Vice-Chancellor's International Scholarship for Academic Excellence.
"It was inspiring to hear the Vice-Chancellor talk about his personal journey," Kelly said.
"Especially when he spoke about being a paediatrician because I'm hoping to specialise in autism in children myself. I'm so excited about the opportunities I'm going to have at Macquarie, especially with the Special Education Centre being here."
Executive Dean of Science and Engineering, Professor Lucy Marshall, admitted she felt a small pang of envy when she thought about what lay ahead for Macquarie's newest students.
"Commencement is a time of absolute opportunity," she said. "We can't wait to see you all thrive."