With a referendum on the Voice to Parliament to be held this year, and growing debate surrounding Australia Day, many of our First Nations peoples are experiencing increased levels of racism and hostility.
In the spirit of Macquarie University's unwavering commitment to reconciliation, Dr Leanne Holt, Pro Vice-Chancellor (Indigenous Strategy) reflects on the important role we play – both as individuals and as an institution – in advocating for an inclusive and respectful Australia that is mindful of the cultures, traditions and histories of the people and the lands on which our great University resides.
---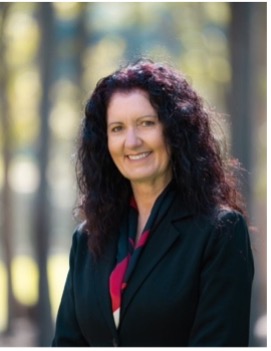 For Australia's First People, 26 January represents the deep loss of Country, freedom, culture and lives experienced by our Aboriginal and Torres Strait Islander communities, and the inter-generational trauma that continues to echo from the time of European colonisation. This history and its reverberations are particularly apposite for the Dharug peoples, on whose lands our Wallumattagal Campus is located, as they were among the first to be impacted by the arrival of the First Fleet.
The tragic events that the landing of the First Fleet foreshadowed frame debate about 26 January. In 1938, Aboriginal protesters declared 26 January a Day of Mourning and used the opportunity to call for access to education, citizenship and better conditions. In 1972, four Aboriginal men led a protest outside Parliament that started with the installation of a single beach umbrella and evolved into the Tent Embassy that remains today. In 1988, while settler Australia was celebrating 200 years of colonisation, Aboriginal people declared the day 'Invasion Day'. To mark the occasion, more than 200 people marched over Sydney's Harbour Bridge to educate the broader community on what the day means to Aboriginal and Torres Strait Islander peoples, leading to both national and international media attention. More recently, there has been a strong call to change the date of Australia Day so that it represents an inclusive history for all. Yet, while this campaign has received significant support from individuals and industries, and continues to grow each year, racist attacks aimed at First Nations peoples continue.
As a university we have a responsibility to educate our communities and to stand up to racism and hate. In this spirit, Walanga Muru and the Department of Indigenous Studies will hold events throughout the year that you are welcome to attend. We encourage you to attend these and other Aboriginal-led events to develop your understanding; reflect on the lands on which we live and work, and how for thousands of years Aboriginal people have sustained that land through unique knowledges passed down through generations; read about the histories of Aboriginal peoples and the meaning of 26 January to understand why Aboriginal peoples continue to advocate for a different date; and share your education with others to express how proud we are to live in a country that has the oldest living culture in the world. Registration for Manawari Cultural Safety Training will also open again in February.
You can learn more about Macquarie University's commitment to Indigenous Australians here.