Pictured: Dr Alec Morgan, Department of Media, Communications, Creative Arts, Language and Literature (MCCALL)
Ablaze documentary recognised at the Australian Directors' Guild Awards
Dr Alec Morgan, Department of Media, Communications, Creative Arts, Language and Literature (MCCALL), was awarded 'Best Direction in a Documentary Feature' at the 2022 Australian Directors' Guild Awards ceremony in December for his documentary Ablaze. Ablaze was co-directed by Tiriki Onus and continues to be recognised with a slew of nominations and awards.
Morgan is a founding member of the Creative Documentary Research Centre at Macquarie, recently launched at the State Library of NSW. Professor Tom Murray is Director of the centre and associate producer of Ablaze.
---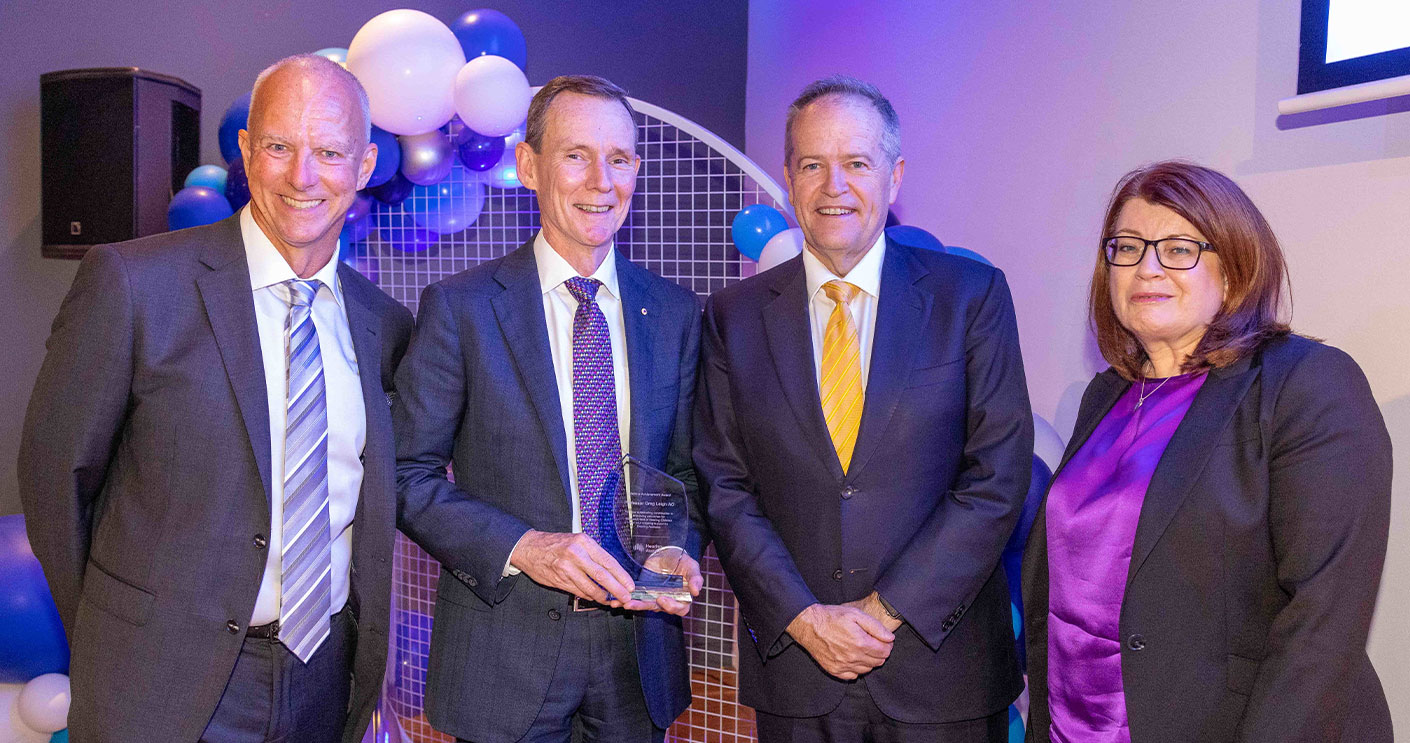 Pictured (L to R): Kim Terrell, Managing Director Hearing Australia; Professor Greg Leigh AO; Hon. Bill Shorten; Elizabeth Crouch AM, Chair, Hearing Australia
Lifetime Achievement Award for Professor Greg Leigh AO
 Professor Greg Leigh AO has been honoured with Hearing Australia's inaugural Lifetime Achievement Award in recognition of 40-plus years spent furthering hearing research and support in Australia.
Leigh is Conjoint Professor at the School of Education and Centre for Language Sciences, Director of NextSense Institute, and senior leader at NextSense, which is an Australian Hearing Hub member and not-for-profit organisation working with people who are living with hearing and vision loss.
The award was presented by the Hon. Bill Shorten at Hearing Australia's 75th anniversary celebrations, recognising Leigh's contribution to building better research knowledge, education and services for Australians who are deaf and hard of hearing.
His achievements include playing a central role in advocating to establish Australia's world-leading newborn hearing screening programs, leading the establishment of the Master of Disability Studies, which is delivered by NextSense in affiliation with the University, and an ongoing commitment to cutting-edge research and mentoring PhD students.
---
Executive Dean elected as Society Fellow
Congratulations to Professor Lucy Marshall, Executive Dean of the Faculty of Science and Engineering for being elected as a fellow of the Modelling and Simulation Society Australia and New Zealand (MISSANZ).
MISSANZ fellows are recognised for their dedication to promoting the aims of the Society, and for significant contributions to modelling and simulation. View the list of Fellows.
---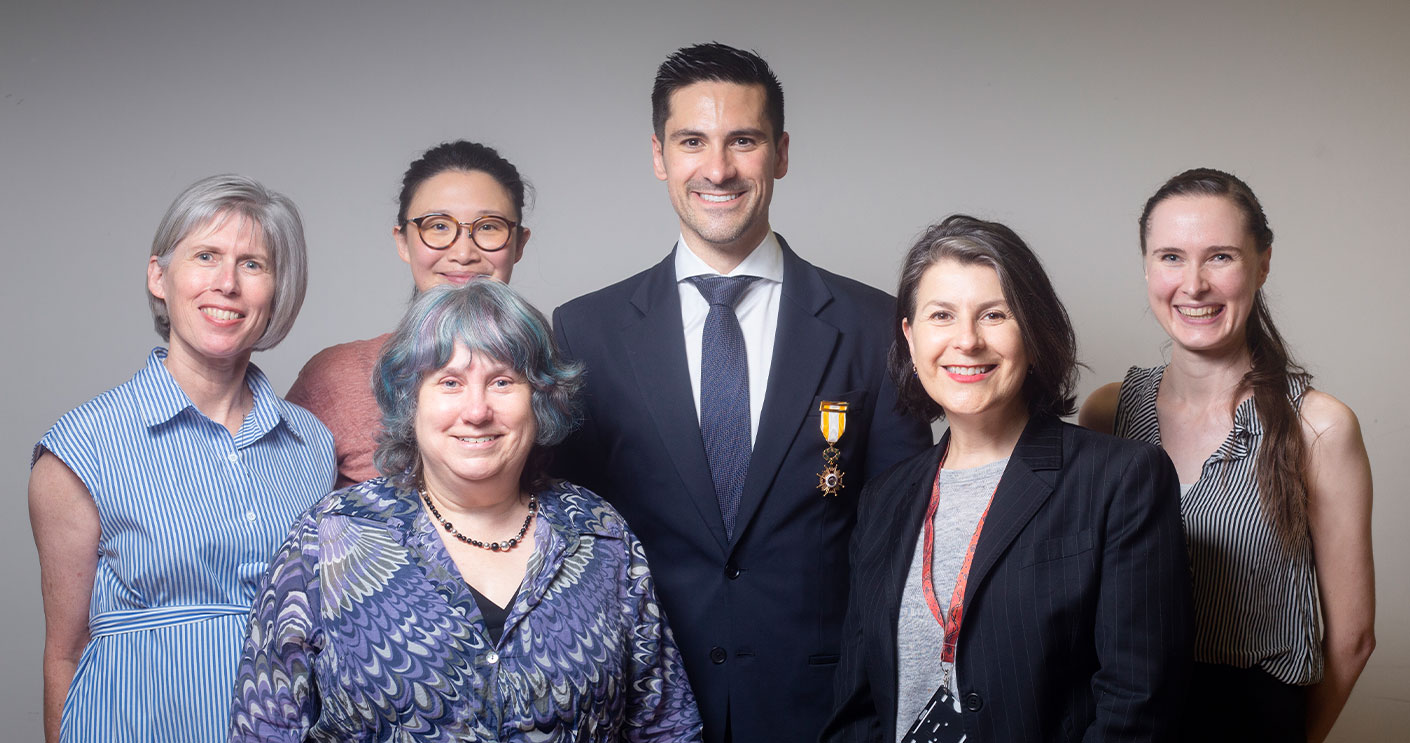 Pictured (L-R): Dr Ingrid Yeend, Macquarie University; (behind) Ms Jermy Pang, National Acoustic Laboratories; (in front) Dr Lyndal Carter, Cochlear; Dr Joaquin T. Valderrama, National Acoustic Laboratories, Macquarie University and University of Granada; Dr Paola Incerti, National Acoustic Laboratories; Dr Kiri Mealings, Macquarie University
Spain's highest honour for hearing researcher
Hearing loss researcher Dr Joaquin Valderrama has been awarded Spain's highest civil honour.
Dr Valderrama, an Honorary Research Fellow in the Department of Linguistics, was recognised for his leadership of the not-for-profit association Spanish Researchers in Australia-Pacific from 2019 to 2021, and for sustaining a productive international research collaboration with Spain's University of Granada.
Spanish Ambassador to Australia, Her Excellency Ms Alicia Moral Revilla, presented Valderrama with the Knight's Cross of the Royal Order of Isabella the Catholic during an event at the Australian Hearing Hub on 25 November 2022.
The Royal Order of Isabella the Catholic was first created in 1815 by King Ferdinand VII and is currently granted to individuals and institutions that promote international relationships between Spain and other nations. Knights and Dames of the Order are bestowed by King Felipe VI of Spain; recipients receive the official title of 'His Lordship' or 'Her Ladyship' and are allowed to add a golden heraldic mantle to their coat of arms.
Valderrama has accepted a Maria Zambrano European Fellowship in order to continue his research into hidden hearing loss at the University of Granada. He will retain his links to Macquarie, and to Australian Hearing Hub member National Acoustic Laboratories, where he was employed as a research scientist before taking up his new role.
---
Researcher appointed as Visiting Professor at Japan University 
Congratulations to Associate Professor Morten Thaysen-Andersen, who has been appointed as a Visiting Professor at Nagoya University. Thaysen-Andersen has been recruited to set up a cutting-edge glycoproteomics lab within renowned glycoscience research institute, iGCORE.
---
New Society formed to further Glycoscience
Congratulations to Distinguished Professor Nicki Packer and Associate Professor Morten Thaysen-Andersen from the School of Natural Sciences who have, alongside key colleagues from across Australia, formed the Australian Glycoscience Society.
Known colloquially known as Glyco@Oz, the new society was launched at the fourth Australasian Glycoscience Symposium on the Gold Coast in November 2022. The society already has 130 members, with Thaysen-Andersen elected to the role of President for a three-year period.
---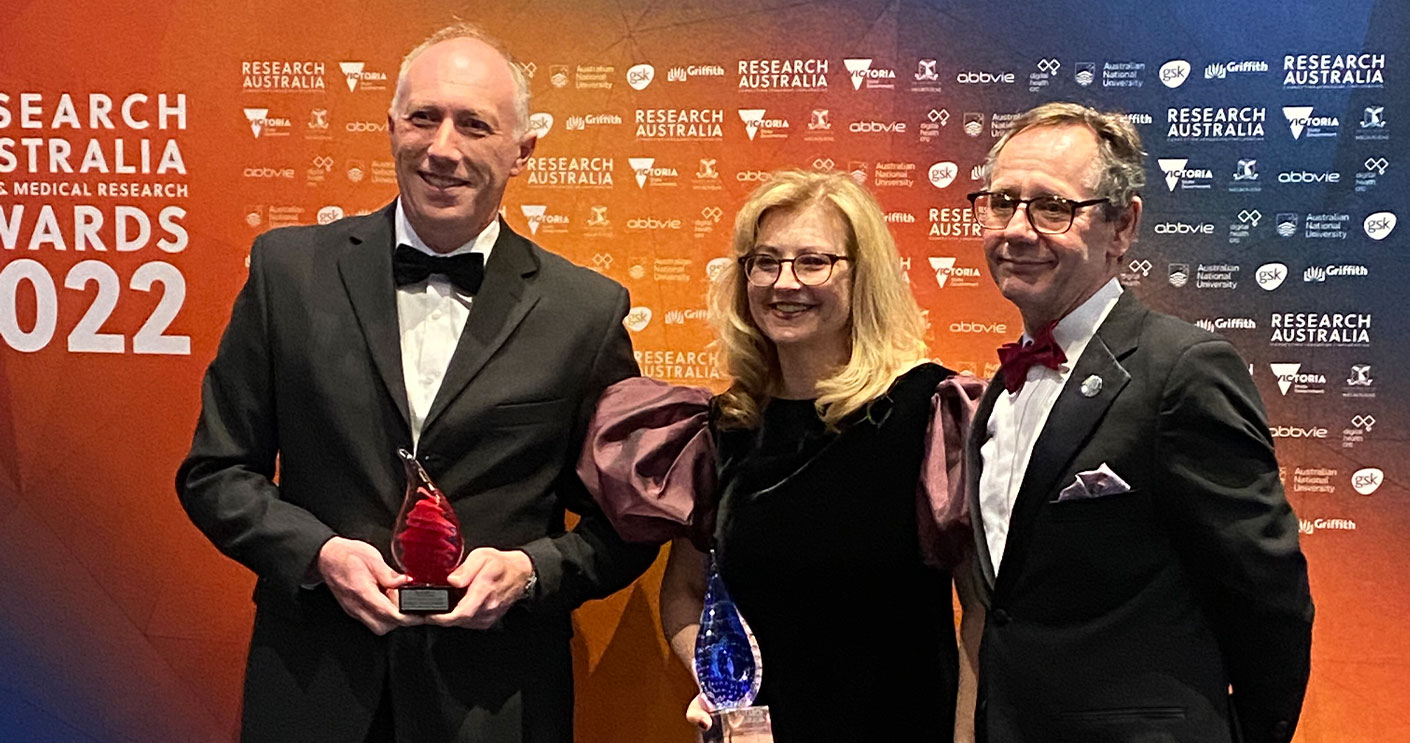 Pictured (L to R): Professor Shlomo Berkovsky, Professor Johanna Westbrook, Professor Jeffrey Braithwaite, Australian Institute of Health Innovation
 Awards for AIHI researchers
Congratulations to Professor Johanna Westbrook and Professor Shlomo Berkovsky from the Australian Institute of Health Innovation (AIHI), who were recognised at Research Australia's recent Health and Medical Research Awards.
Westbrook received the prestigious Health Services Research Award in recognition of her leadership in health services research and defining contributions to the development of the field. Berkovsky received a commendation in the Data Innovation category for his research into privacy issues associated with mobile health apps.
AIHI Founding Director Professor Jeffrey Braithwaite says the awards were a pleasing recognition of the work of Westbrook and Berkovsky and their teams.
"Being placed among the nation's brightest scientific minds and advocates at the Research Australia gala event is a major achievement and reflects the valuable contributions they have made," he says.
Research Australia is the peak national alliance for health and medical research.
---
HDR student's sweep at Synthetic Biology Conference 
Congratulations to Higher Degree Research student Carly Retief for receiving the award for the best Early and Mid-Career Researcher (EMCR) talk and best EMCR science communication talk at the Australian Research Council Centre of Excellence in Synthetic Biology conference in November. The recognition was for her presentation Phun with Phytases: Heterologous phytase expression in an insect host.
---

Macquarie Business School named among best in the world
Two new global rankings have included Macquarie Business School among the very best in the world for business education.
Macquarie was one of only two business schools in Australia to be included in CEO World Magazine's 2023 World's Best Business Schools top 100. The Wharton School claimed top position in the list of 100 best schools.
Macquarie Business School's Master of International Business was also named in the top 50 globally and the top five in Australia in the QS International Trade Rankings. This ranking considers programs worldwide that prepare students for a career in international trade. Macquarie's program is known for providing students with an understanding of core business disciplines with an international focus that enables them to explore global career options.
---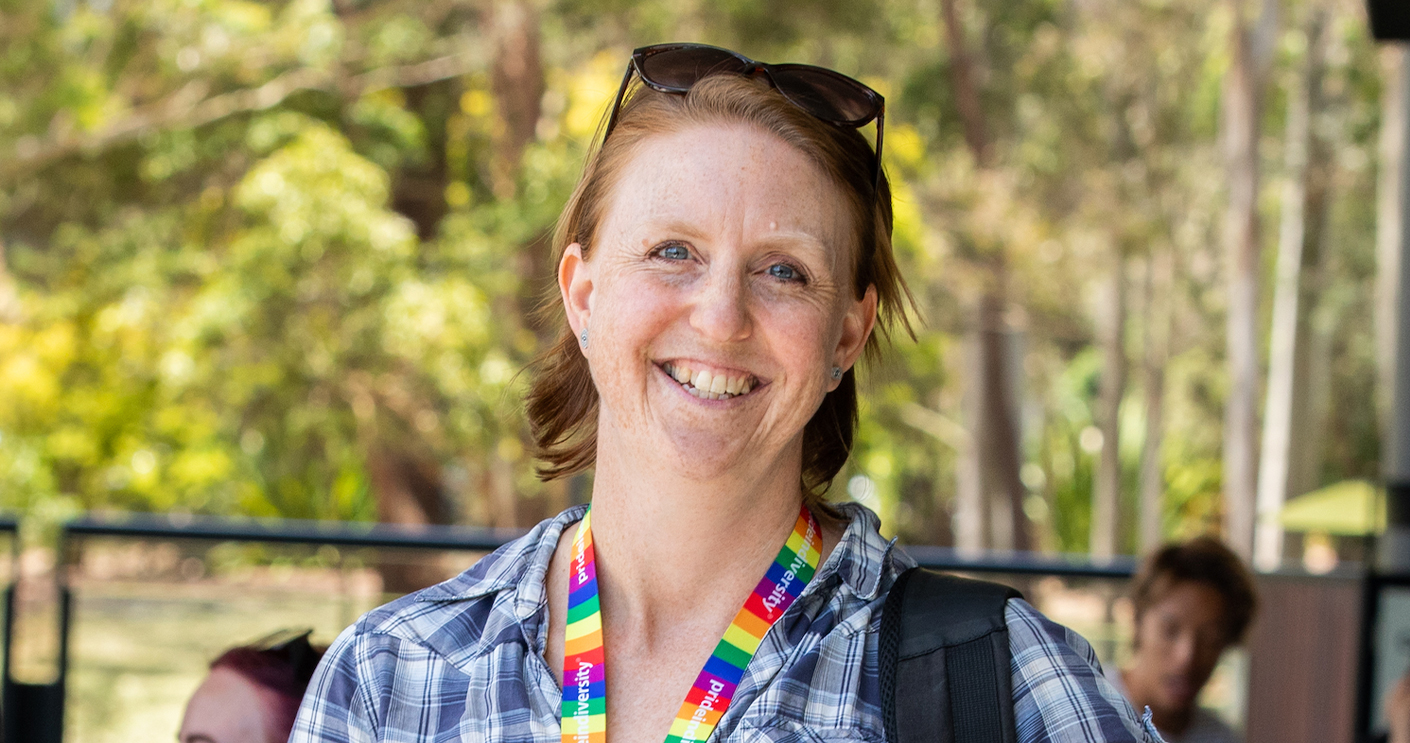 Successful Cooperative Research Centres Projects Announced
Congratulations to Professor Anina N. Rich, from the School of Psychological Sciences, who has been awarded funding of $593,688 from the Cooperative Research Centres Projects program (CRC-P). Rich will assess the impact of smart helmets on cognition and rider safety using cognitive science measures of attention and load (response time, accuracy, eye movement, pupil dilation), combined with established and innovative measures of riding safety.
The project is a collaboration with Forcite Helmet Systems, Harley-Davidson Australia, Transport for NSW, APPRO Photoelectron and NSW Smart Sensing Network. The university partners are Macquarie University, Western Sydney University and the University of Canberra. The total project value is $5,654,275, with $1,650,505 in grant funding awarded.
CRC-P support companies working to commercialise cutting-edge ideas in collaboration with researchers and innovators. Nineteen projects were awarded in this round.