Image: Service NSW CEO Damon Rees in conversation with Vice-President Professional Services Nicole Gower
Whether it is supporting students, facilitating the work of our academic staff or, quite simply, keeping things running as they should, Macquarie's professional staff live and breathe the University's 'service and engagement' mission daily.
Recognising the critical role of professional staff in realising Macquarie's ambitions, the University held its first Professional Staff Leadership Conference on 6 December, with people managers and senior professionals coming together to focus on service and collaboration.
In his opening address, Vice-Chancellor Professor S Bruce Dowton shared moving stories of students who had their lives changed at Macquarie and urged staff to never lose focus on the experience of each individual they served.
"It is service that creates these stories of accomplishment; of triumph; of overcoming difficult times," the Vice-Chancellor emphasised. "Though we design systems and processes to serve a common need, our service is ultimately measured by our ability to respond to the needs of an individual in their moments of wondering or anguish."
Vice-President Professional Services Nicole Gower thanked attendees for their innovation and creativity in building the University's new service model, noting the conclusion of the Professional Services Transformation (PST) program had created a sense of 'new beginnings on multiple fronts'.
"There is significant work ahead on improving our processes, systems and service culture," she said, citing the German phrase 'Mut zur Lücke' (roughly translated as 'courage for the gap'). "But today is a day for connection, collaboration and learning."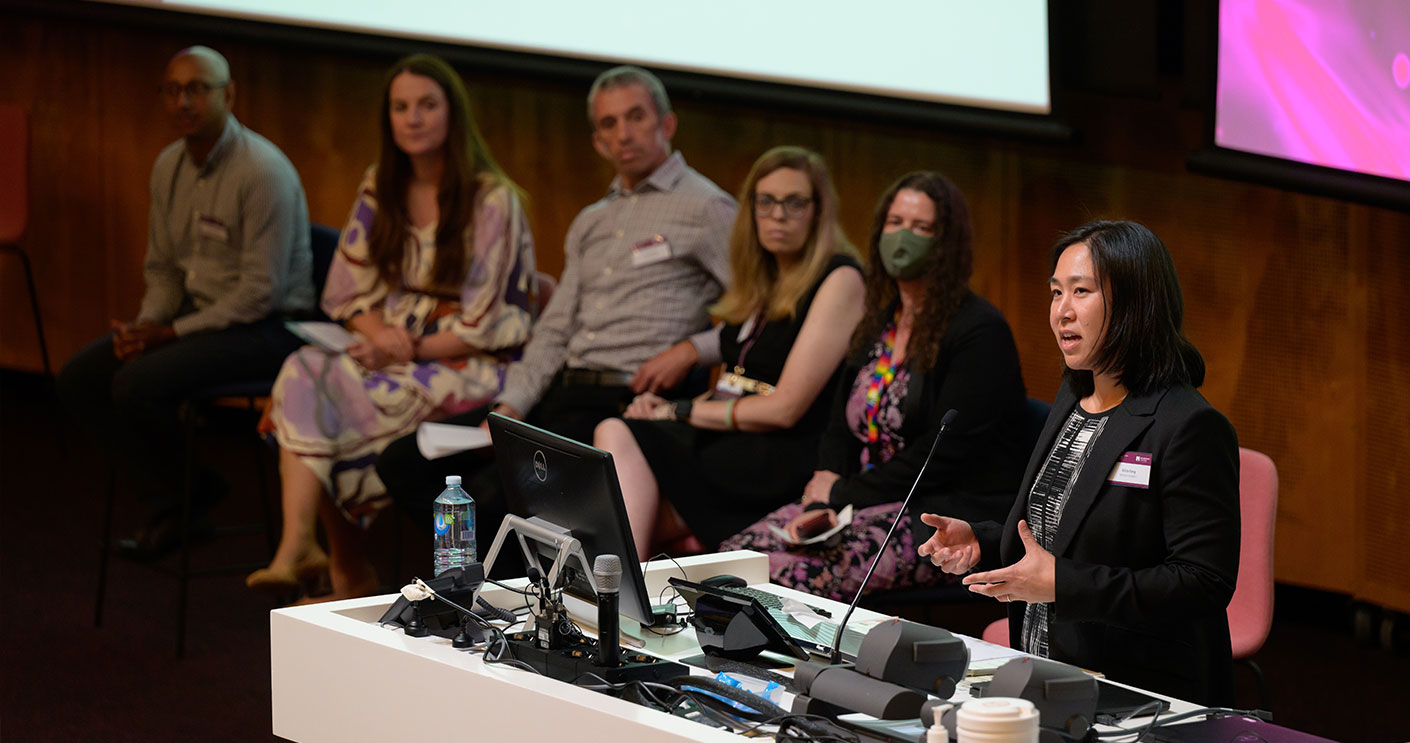 SJET representatives shared student insights that are informing improvements to the student experience.
Among other conference highlights:
Keynote speaker Damon Rees, CEO of Service NSW, explained how it was able to transform from a traditional government agency to a dynamic service organisation by being customer-centric and 'change fit'.
The Student Journey and Experience Taskforce (SJET) shared how they are using Customer Experience (CX) research to ensure student needs are at the centre of improvements.
Faculty of Arts staff joined industry experts to explain why Macquarie's re-imagined Bachelor of Arts program provides for employers that prefer divergent thinkers over 'book smart' graduates.
Sophie Curtis, Campus Life Diversity, Equity, Inclusion and Belonging Lead (currently on secondment with Sydney WorldPride), generously shared her personal story and inclusive approach to leadership.
Chief People Officer David Ward introduced an initial draft of the Professional Staff Service Charter, which will be shared with staff for feedback early next year.
The Professional Staff Leadership Conference is an initiative of the Our People stream within the Operating Plan 2020-2024.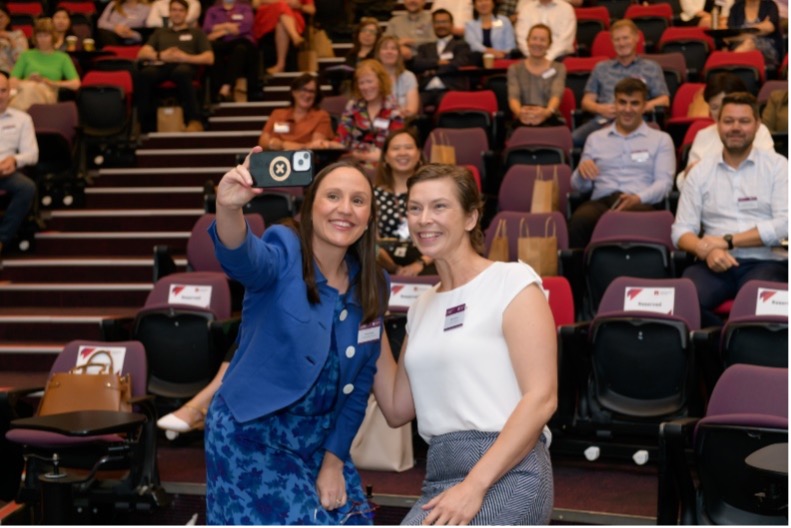 When service extends to selfies: Vice-President Professional Services Nicole Gower paused to capture a snap of proceedings with This Week writer Antra Kalnins.