All smiles: Vice-Chancellor Professor S Bruce Dowton and Vice-President, Finance and Resources, Robin Payne
With the morning sun illuminating the lakeside backdrop, it was difficult to feel anything but optimistic as Macquarie staff came together for the annual All Staff Breakfast on Monday 5 December.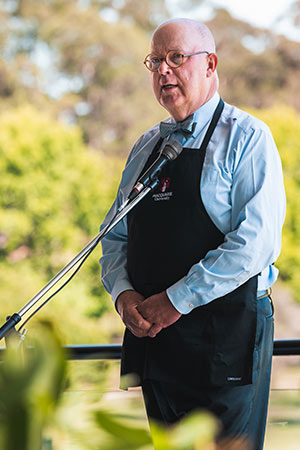 More than 1000 staff registered for the breakfast – a rare chance for everyone to gather from all corners of the campus, enjoy a hot breakfast served by the Executive, and celebrate the community connectedness that is so unique to Macquarie.
It is a connectedness that Vice-Chancellor Professor S Bruce Dowton was particularly cognisant of this year, having resumed interstate and international travel after the easing of border restrictions.
"I don't know any university in the world that has what we have," he remarked in his event address. "During my travels, I am reminded of all the things we appreciate about our campus and the reasons why people have come back to Macquarie with such enthusiasm."
This 'reassembly of community' was one of the Vice-Chancellor's greatest highlights in a year that saw many 'new normals' return to… well, just normal.  Seeing students relaxing on the 1CC lawn, throwing a frisbee – ("maybe even reading a book," the Vice-Chancellor joked) – "that is what the university experience should be about," he said.

New Executive Dean of Science and Engineering, Professor Lucy Marshall
So too, said the Vice-Chancellor, was he buoyed by the diversity of the staff standing before him and the ways in which they came together to deliver the University's teaching and discovery mission through the residual impacts of COVID.
"Macquarie is a micro-community representing many aspects of the world at large," he noted. "I feel a great sense of privilege knowing that we are a welcoming community – one that has shown great re-emergence in the past 12 months.
"To see the momentum we achieved together has been remarkable and I look forward to 2023 with a tremendous sense of anticipation."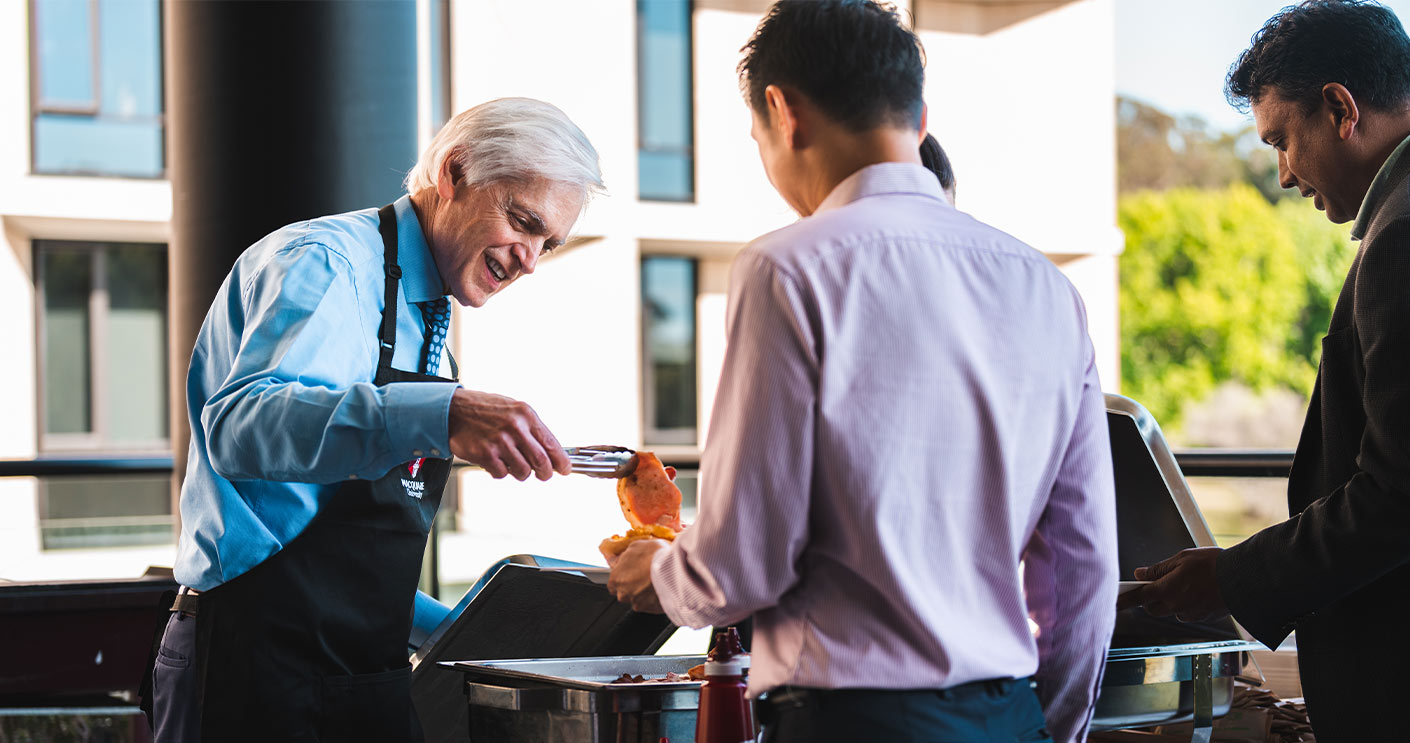 Deputy Vice-Chancellor (Research) Professor Sakkie Pretorius