In the last week of our series about the Vice-Chancellor's awards finalists, we profile the Macquarie staff who are pushing the boundaries of knowledge and finding new ways to make an impact in the classroom.
Register to attend the Awards ceremony on 21 November and help us celebrate all of our Highly Commended finalists and winners.
---
Vice-Chancellor's Award for Learning Innovation
This award recognises the development and implementation of innovations that improve learning, teaching or assessment to enable, motivate, support and inspire students to learn.
---

Dr Laura Brown, Associate Professor Verity Pacey, Wanda McDermott and Associate Professor Taryn Jones,  Department of Health Sciences
Macquarie's Doctor of Physiotherapy model intensive care unit and interactive mannequins are so realistic that students are now able to enter their acute care cardiorespiratory placements with confidence – despite the unpredictable and high-pressure environment.
It's a far cry from the anxiety they experienced prior to development of the novel high-fidelity simulation-based learning (SBL), created by this Faculty of Medicine, Health and Human Sciences team.
Students are now able to  practice caring as they would in a hospital. The final SBL experience involves immersive clinical scenarios that challenge clinical reasoning. Students assess, treat and adapt in response to acute changes in patient presentations in an unpredictable settings.
Selected final-year students can take the experience a step further with a research project that contributes to the ongoing enhancement of the program and, through dissemination of research outcomes, extends its influence to other physiotherapy courses.
"Students who are uncomfortable and unprepared for this environment are vulnerable and overwhelmed, resulting in negative clinical experiences for both the student and patient. Therefore, improving student preparedness for acute care was paramount," said Brown.
"Feedback from clinical placement educators highlights that Macquarie students are more emotionally prepared and confident than students from other universities.
"Our learning innovation has resulted in our students becoming job-ready physiotherapists – that is, evidence-based, person-centred practitioners who are capable of performing in high-pressure acute-care environments."
---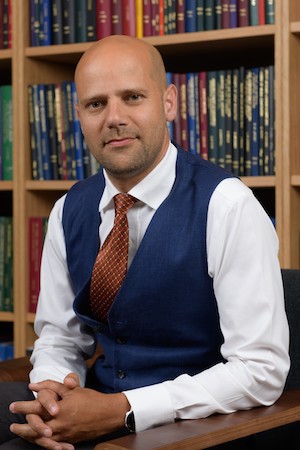 Dr Doron Goldbarsht, Macquarie Law School
In an era of student-centred 'flipped' classrooms – where course material is learned at home and skills honed in the classroom – Dr Doron Goldbarsht has taken this approach one step further. He has flipped the textbook.
By helping students to front-load fundamental concepts before they engage in longer texts or lectures, he aims to revolutionise university reading practices. His goal: to allow students to capitalise on the time they spend on interactive tasks in the classroom by ensuring they understand the principles first.
Goldbarsht had observed some students excelled in classroom discussions while others – despite having a good understanding of the topic – did not, due to shyness or language difficulties. As his  teaching evolved to align with Macquarie's new student-centred philosophy, he developed online unit components to foster student participation. This was a success, but he felt the 'flipped' classroom was still not reaching its full potential.
"Informed by modern pedagogy and my own observations, the flipped textbook, enlivens the flipped classroom and improves the quality of student learning. It reflects my teaching philosophy, which aims to make complex or confronting material accessible to students from all backgrounds (including Generation Z) who require different methods of learning with clear goals and fast rewards.  Traditional textbooks fail to provide these so flipped reading fosters greater transference of information to long-term memory, increasing student engagement and participation," said Goldbarsht.
"While my flipped textbook is written for law students, it is intended to inspire research and innovation in student-centred text design across disciplines."
---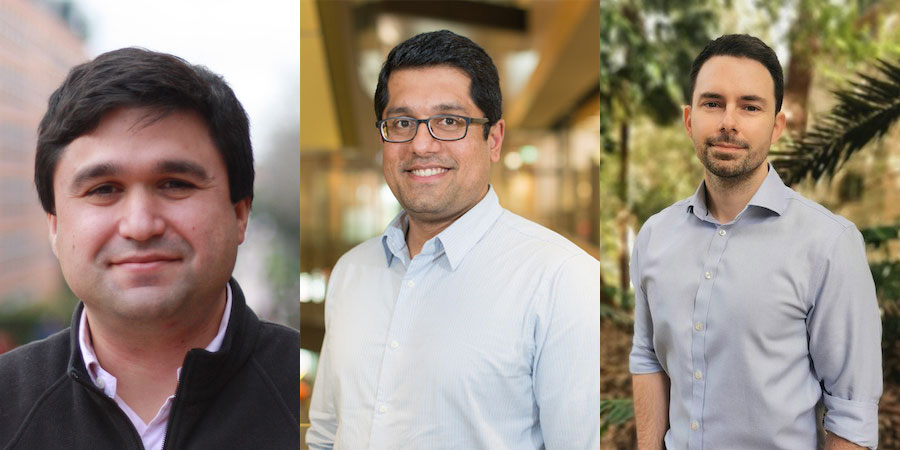 Dr Ediz Cetin, Dr Binesh Puthen Veettil, Dr David Payne, School of Engineering
The pressure of booking limited time in a laboratory is over for second and third-year engineering students. Thanks to the remote laboratories developed by this School of Engineering team, students are now able to work independently, at their own pace and in any location.
The team's Remotely Accessible Laboratory Project Hardware (RALPH) provides simultaneous access for more than 30 students working on independent experiments. In an Australian first for engineering education, RALPH allows student engagement to be quantified and evaluated through real-time logging of user activity. This gives teachers more time to support students and to improve the learning experience.
The USB-controlled electronic tools of the Portable Electronic Research Laboratory (PERL) empower students with the flexibility to build and test their own circuits – anywhere, anytime.
"Importantly, both approaches enable students to enjoy exploring complex laboratory challenges at a pace that works best for them, allowing them to take the time to truly understand activities and learning outcomes – with the benefit of personalised support and feedback," said Cetin.
"RALPH uses a fraction of the resource requirement, and our PERL kits provide students with full laboratory capabilities at a fraction of the cost."
"It reduced a lot of the stress around laboratory sessions as I was able to complete most of the work at home, leaving me better prepared for the on-campus lab sessions." – Macquarie student
---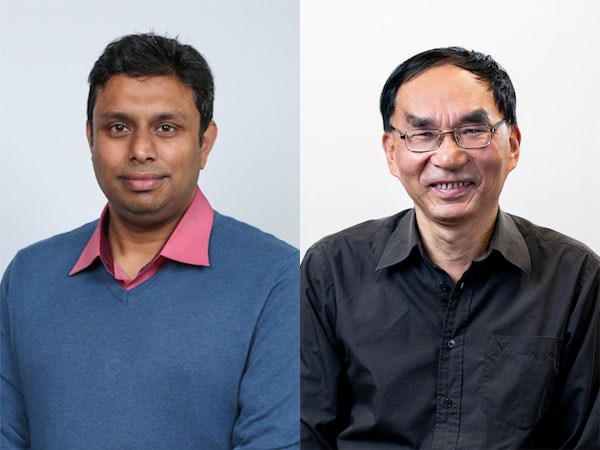 Mahbub Hassan and Dr Weidong Pan, Application Services, Information Technology
A new video-upload process for YouTube and Kaltura means Macquarie teaching staff can focus on being experts in their field – without the pressure of keeping up with technology.
Not only does the streamlined application – created by Mahbub Hassan and Weidong Pan – save time, staff are now producing more video content, which in turn enhances student learning.
The application allows videos to be added to YouTube and Kaltura directly from iShare and embeds them straight onto the students' iLearn pages.
"Uploading a large video to iShare now only takes a couple of minutes, while the bulk of processing time has been eliminated. Staff find the process much simpler and more time efficient as it does not require users to deal with Kaltura or YouTube interfaces. They can simply upload a video and move on without waiting for the file processing to complete," said Hassan.
"This solution through iShare has made life so much easier, as we always struggled to find time to learn or deal with tedious media streaming systems." – Dr Doranna Wong, Lecturer, Early Childhood Education
---
Dr Helen Siuki, Department of Marketing
Dr Helen Siuki believes employability and relevance to industry should underpin the design of every unit in the Master of Marketing. So when she redesigned the Social Media Marketing and Digital Marketing Strategy units, she incorporated real-life problem solving and the latest industry tools and resources.
The benefit for students? Hands-on experience with social media management platform Hootsuite, two industry-recognised certifications and a unique mentoring program with industry heavyweights such as Amazon, Lego and Samsung.
Siuki's innovations have catapulted Social Media Marketing from low student enrolments and poor engagement to one of the most popular postgraduate units in the Macquarie Business School, with an average increase of 170 per cent in enrolments since it was redeveloped.
"I believe my innovative curriculum design has facilitated active participation, collaborative learning and student engagement. Students are fully engaged and motivated to attend classes, work and learn together, and push themselves out of their comfort zone," said Siuki.
"This class has encouraged me to take further marketing classes and change my degree into a double degree." – Macquarie student
"This is an innovative collaboration that provides the opportunity for students to engage with industry professionals to develop skills and experiences that will be highly valued by employers like Microsoft." – Microsoft representative