In the second week of our finalists series, we celebrate the academic staff who our own students have nominated as outstanding educators.
---
Vice-Chancellor's Learning and Teaching Student–Nominated Award
Recognises staff for their teaching and support of learning that influences, motivates, and inspires students to learn.
---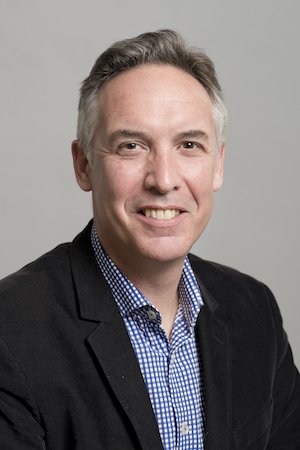 Associate Professor Trevor Case, School of Psychological Sciences
Enthusing and engaging his students through his passionate delivery of content is important, but Associate Professor Trevor Case has an equally important goal: "To inspire and motivate them to pursue knowledge."
The Social and Personality Psychology convenor and lecturer has delivered his knowledge of social psychology with passion, clarity, humour and respect for 15 years – striving to challenge preconceptions with scientific knowledge.
His success is demonstrated by exceedingly – and consistently – high ratings for a large, compulsory undergraduate unit. Ratings have remained high as the unit has grown from 350 students in 2008 to 1200 students in 2022.
"I was completely blown away by your lecture content. It was so controversial, interesting and thought-provoking." – Macquarie student
"Thank you for a brilliant unit which was perfectly run, seriously interesting and brilliantly delivered. I bet you don't hear this often, but I wish it didn't have to end." – Macquarie student
---
Associate Professor Melissa Norberg, School of Psychological Sciences
By personally connecting with her students, Associate Professor Melissa Norberg transforms them into critical thinkers – and ultimately narrows the science-practice gap.
Her transformative teaching – with a strong social and emotional presence that fosters togetherness and engagement – ensures her students are ready to make informed, real-life decisions.
"I challenge my students' worldview by teaching them to independently evaluate theory and research rather than rely upon 'expert' opinion," she explains.
Student ratings reflect her dedication to fostering scientific thinking. Undergraduates and postgraduate students agree that her teaching prepares them to excel in professional practice.
"I feel like your class really raised the bar for me regarding critical analytical skills and how I justify the clinical decisions I will soon be making. It was always clear that you were passionate about helping us develop the skills we need to be the best clinicians we can be." – Macquarie student
"Associate Professor Melissa Norberg makes an effort to connect with her students. She creates an environment that allows her students to understand her on a personal and a professional level. She is an inspiration for myself and hopefully many others in becoming future psychologists." – Macquarie student
---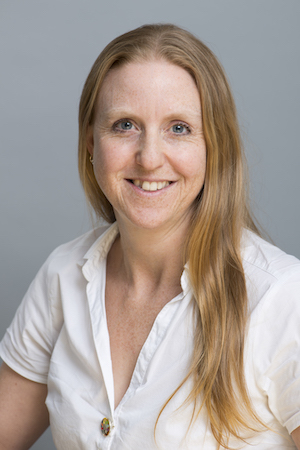 Professor Anina Rich, School of Psychological Sciences
Her own research and expertise in attention gives Professor Anina Rich an advantage when developing and delivering engaging content. But it's her passion that translates into exceptional teaching, and stays with her students.
When she started teaching undergraduate Cognitive and Brain Sciences units in 2017, Rich's goal was to inspire, build research and critical-thinking skills, and motivate and engage.
"I aspired to clearly present complex information, be inclusive and ensure every student gets something from my units – even if only an appreciation of how amazing the brain is."
She expected this would be a solid model for teaching, but was surprised at just how rewarding it is too.
"Anina Rich is a brilliant convenor and lecturer. Her material and delivery are engaging, dynamic, relevant, and very well structured. She is always happy to have a chat, to answer questions. Anina always goes above and beyond for her students. Anina was able to deliver a great semester despite the lockdown. I don't feel that we have missed out on anything or that our learning has been penalised in any way." – Macquarie student
"Anina, thank you for all you do to keep the class so interactive and give your students everything they need to succeed. You are so transparent, so responsive to feedback and always engaging me with extra opportunities to get involved with." – Macquarie student
---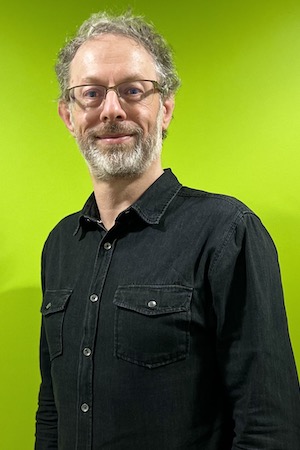 Dr Ian Collinson, Department of Media, Communications, Creative Arts, Language and Literature
When Dr Ian Collinson arrived at Macquarie in 2009, he was faced with the challenge of making compulsory, complex theory units as interesting as learning to shoot films, record podcasts or design websites. Student feedback suggests he has succeeded.
Collinson's first goal is to help each student feel they can "do it". He then "demystifies the theory without trivialising it" through engagement and challenges that create opportunities for transformation.
Students who may have feared boredom in his units, not only recognise their transformative learning, but continue to employ his strategies throughout university. Of course, this wouldn't be possible without a dash of humour thrown in as well.
"Thank you again for being the best lecturer and tutor I've had at uni. You have an incredible talent as a teacher, and your passion is contagious – regardless of the subject." – Macquarie student
"I had very low expectations for my enjoyment of this unit. I'd considered it as just another unit I'd have to complete on the way to a degree – a hurdle. The way Ian Collinson set out the course and taught it was hugely engaging and made the mundane interesting. It helped me realise the inner workings of so much of what I observe in the world and was a crucial foundation unit. If I could sign up for a 3000-level unit of this course I would." – Macquarie student
---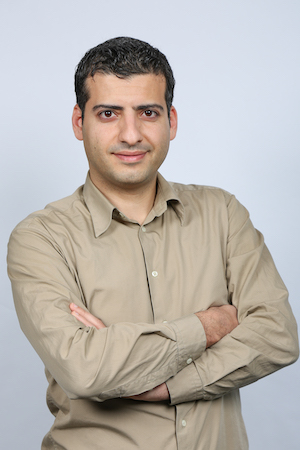 Dr Ali Lalbakhsh, Engineering, Macquarie University College
"Not good enough." This mindset is Dr Ali Lalbakhsh's greatest challenge in convening and lecturing entry units for pathway engineering students. It's also his greatest career achievement.
His mindset growth philosophy, coupled with specialised group projects and out-of-the-box engagement strategies in a safe environment, enables students to uncap their potential. He does this so well that many of his students defy convention by publishing in journals, and shining on nationwide innovation platforms.
"My effort has turned one of the least-favourite and plagiarism-affected units of the engineering program into a pathway for rising stars." – Dr Ali Lalbakhsh
"You made me realise pursuing a degree in engineering is something I can definitely accomplish. The lessons you taught were very eye-opening, not just into the world of engineering, but into how people learn and how different we all are." – Macquarie student
"He made the whole class feel that we were going to be not just engineers, but people who would change the world for the better." – Macquarie student
---
Dr Chong It Tan, Department of Actuarial Studies and Business Analytics
Of all the factors that make Dr Chong It Tan such a successful teacher, he says his "passionate enthusiasm and approachableness" are the most important.
"Students tend to be motivated and inspired when lecturers genuinely care for their learning," says Tan, who creates an interactive and engaging community of learners.
The feedback he cherishes most, though, is when students ask if he will be teaching and guiding them in future units.
"These moments illustrate the trust and rapport I have managed to build with students, and is a constant reminder that I am making a difference in their learning journey" – Dr Chong It Tan
"He cares about preparing us for the future, giving us real-life examples and making the course demanding in order to give us insights into future courses we will take under the actuarial degree." – Macquarie student
"Chong It is a fantastic lecturer – he always unpacks concepts in an engaging, enthusiastic and thought-provoking manner. This unit is quite conceptually challenging, but at no point did I feel overwhelmed. I felt I was really able to appreciate the elegance and beauty of the mathematics behind a lot of the ideas introduced in the unit." – Macquarie student
---
Charanya Ramakrishnan, School of Computing
Walking into a lecture with her jolly, upbeat attitude hooks students from the outset. The "happy ambience" created by Charanya Ramakrishnan is contagious, and students react with their undivided attention. Ramakrishnan makes learning fun, and this, she says, helps students retain concepts more efficiently.
But she has even more to offer. Ramakrishnan put Macquarie on the map as Australia's first university to introduce the React Native technology framework, which has created internship and job opportunities for students. She has also produced more than 150 bite-sized videos, which have been used across four units.
"I fed off your energy. It may seem impossible to think university students could be alive, alert, awake and enthusiastic for a 6pm Monday class every week. But we came excited to learn because you came excited to teach. Your devotion to your students is on a level I've never seen before with any university staff." – Macquarie student
"The amount of effort and care this educator puts into her work and students is unrivalled. She has done an immeasurable amount for the students, never discounting a student, regardless of how small, basic or easy the questions or stories are." – Macquarie student
---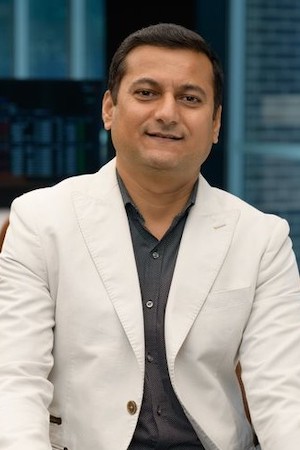 Dr Parmod Chand, Department of Accounting and Corporate Governance
The 'four-step approach' to delivering content – adopted by Dr Parmod Chand – has been found by education researchers to be one of the most effective techniques to enhance the learning experience. The theory-context-personalisation-practice philosophy has worked wonders for Chand's students too, with many attesting to his innovative, research-backed teaching, which is highly engaging and brimming with workforce capabilities.
"I strive to produce graduates who are lifelong learners and possess the skills and competencies needed to succeed in our dynamic world," he says.
He has been embedding research to develop innovative teaching practices to foster student engagement. Among Chand's achievements is his web-based ethics game, Ethics MVP, which encourages thoughtful team-based responses to ethical scenarios. He also innovated a framework-based teaching model for students to develop competency in their technical knowledge.
"Professor Chand is obviously an expert in this field; he's a dynamic and attention-grabbing lecturer – it was great to be able to learn from him." – Macquarie student
"Professor Chand is very knowledgeable about the course content. His enthusiasm for the topic really showed through in his lectures and helped engage me in learning." – Macquarie student
---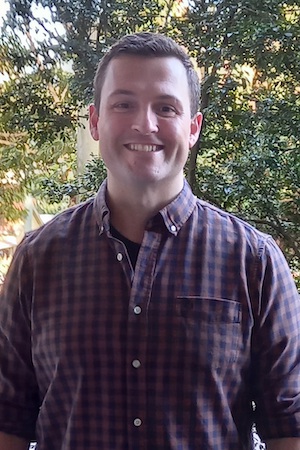 Dr Christian Thomas, School of Mathematical and Physical Sciences
Mathematics is a subject that can bring wonder. Dr Christian Thomas strives to change the perception among students who arrive at university with a dislike for maths, or thinking they are "terrible at it". As a fundamental subject for STEM research, that develops crucial employability skills, Thomas has welcomed the challenge by flipping his classroom and transforming the learning experience with short videos, engaging resources – and a lot of enthusiasm.
"Changing the perception that mathematics is dull to a subject that can bring wonder is a challenge that I have integrated into my teaching." – Dr Christian Thomas
"I've always struggled with maths. The way in which you presented it made it much more accessible and it finally gave me some confidence in my own ability. Not to mention that it finally made me enjoy maths instead of viewing it as a hill to climb. No other subject I've done has been this well adapted to the online teaching format." – Macquarie student
"Christian is the best mathematics teacher I have ever had. He never failed to make increasingly difficult concepts seem manageable through his enthusiastic and insightful teaching style." – Macquarie student
---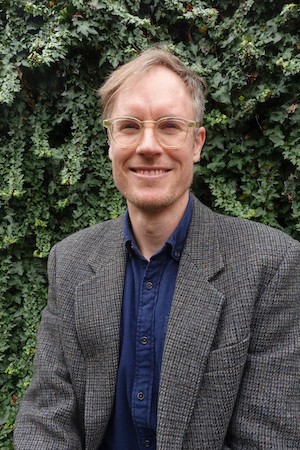 Dr Dave Hare, Media, Macquarie University College
Dr Dave Hare's teaching philosophy is grounded in 'hard fun' – where students take charge of their own learning to tackle the challenges of new subject matter.
As his pathway students progress through their final production, Hare reassures them that their work is progressing well, with mistakes or misunderstandings corrected along the way – without the risk of penalty.
Unsolicited feedback suggests most of his students don't notice the 'hard' aspect of their journey with him, and simply find the learning 'fun'. They successfully complete their study with him ready to progress to the next stage of their media studies.
"The classroom and course become a positive environment for learning. And, for me, work on the final production is maintained, levelled-up and built over time: an example of 'hard fun'." – Dr Dave Hare
"He is very comfortable with the students and can explain topics very easily. All the doubts in our classes are easily resolved with him. He takes special care with students." – Macquarie student
"Dr Hare is an excellent teacher. He is always creating a healthy and collaborative learning environment for students. He effectively engages the classroom while showing enthusiasm, and is consistently displaying a warm and approachable attitude. He also is great at explaining hard-to-grasp concepts and is always patient with the class when doing so." – Macquarie student
---
Dr Camilla Di Biase-Dyson, Department of History and Archaeology
Learning a language is difficult, admits Dr Camilla Di Biase-Dyson, especially when you're doing it for the first time. Imagine when it's an ancient one with a picture-based script! Yet enrolments have increased dramatically for Hieroglyphic Egyptian since she transformed the Egyptian language curriculum in 2020. Her innovative, theory-driven methodology promises an exciting and enriching language experience that students use in their everyday lives – both for fun things like birth announcements, café names and tattoo design, as well as insights into language and culture.
Di Biase-Dyson seeks to continually improve her teaching, launching the world's first survey of student learning experience of Hieroglyphic Egyptian so she could engage critically with her own practice.
"The excitement in students' voices as they unravel a text together and read it aloud is what gets me up in the morning." – Dr Camilla Di Biase-Dyson
"Camilla always went above and beyond for our class. She was continuously enthusiastic and encouraging, always providing every source of help without needing to be asked… Camilla was my favourite teacher this semester and is part of the reason I'm continuing this subject into next session." – Macquarie student
"Camilla is an amazing teacher. She cares so deeply about the learning and wellbeing of her students. Camilla has made a very difficult topic feel not so daunting in the way she structures her lessons and the unit." – Macquarie student
---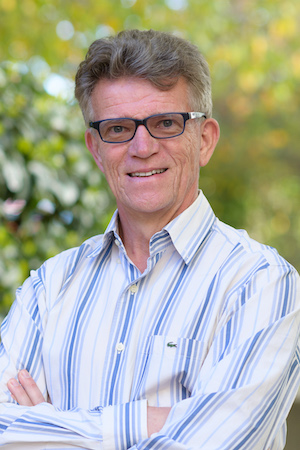 Professor David Orsmond, Department of Economics
Professor David Orsmond hooks his students into Economics by looking at their own lives. He enthusiastically dispels myths that the subject matter is "all maths-based" or "too difficult" by demonstrating how they already use economic decision-making processes. And just as quickly, the large cohort of first-year undergraduates transforms into engaged and motivated learners.
Orsmond joined Macquarie after 30 years working with policy institutions around the world in order to impact students' learning of the core ideas of economics. He also delivers guest lectures and MBA units.
His ability to make complex material accessible and to equip students with sought-after job skills is backed by student testimonies.
"Thank you for your engaging lectures and interesting topics. Your seminar style, along with your enthusiasm and complex understanding of labour economics, made the unit something I would look forward to each week. I am incredibly glad that I chose it and can confidently say that I better understand (and explain) the complicated nature of our labour system." – Macquarie student
"David's enthusiasm for economics and his style was the one thing that kept everyone engaged and made the unit interesting. His strong industry experience really enhances the quality of the lectures." – Macquarie student
---
Dr Shireen Daft, Macquarie Law School
When the Russia-Ukraine conflict broke out in Week 2, Dr Shireen Daft faced a significant challenge – how to strike a balance between oppressive content and a healthy learning experience. This lies at the heart of her teaching philosophy – marrying real-world scenarios with immersive gamified learning so that students can experience and identify the limitations in the law.
By "throwing" students into the role of decision-makers, Daft was able to make learning as engaging as possible – without trivialising the experience of war.
"What makes the roleplaying model work is that there are consequences to each scenario. At the end of the semester, I conduct war crimes tribunals where students account for their actions. As well as creating a sense of accountability, this gives students sought-after experience in tribunals and advocacy." – Dr Shireen Daft
"I was excited to do the work and come to tutorials. This was not what I expected with such a dark and heavy topic. Shireen's passion for the topic is clear and helps to engage students. I would highly recommend this unit to anyone with a base level of interest in war law." – Macquarie student
"Shireen's commitment and dedication is beyond compare. She went above and beyond with the time and energy she dedicated to each of us… Shireen is the embodiment of all the attributes of a dream teacher, and of an incredible person. Macquarie University is lucky to have an academic with such levels of commitment and compassion." – Macquarie student
---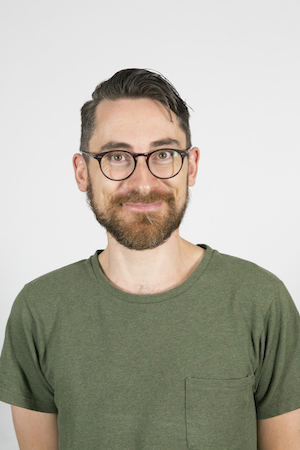 Associate Professor Richard Garner,
School of Mathematical and Physical Sciences
Associate Professor Richard Garner's passion for making complex mathematics clear and concise has put him at the forefront of some of the faculty's "most challenging" classes.
After teaching high-level, research-directed courses when he started at Macquarie as a research fellow in 2011, Garner has since embraced the opportunity to teach large first- and second-year units of predominantly engineering and computing students. He says that while this style of teaching is more challenging, it is also more rewarding.
"The fact is, even elementary mathematics is exciting when opening someone's eyes to it for the first time."
And if someone doesn't get it? "It's an opportunity to revisit and give a clearer, more detailed explanation. I then reflect carefully on how these points may be addressed better in future offerings."
"Richard has done a great job making the complex concepts of multi-variable calculus graspable and visually understandable which goes a long way to helping understand the subject." – Macquarie student
"Lecture material linked with real-world examples to aid our understanding and inspire us to think about problems before they were addressed. I also appreciated how theorems and proofs would be accompanied by examples, as I usually find it hard to navigate these without concrete numbers being shown as part of the process." – Macquarie student