One of the world's largest harbour restoration projects is set to commence in the iconic Sydney Harbour to rewild and restore marine habitats.
The NSW Government has committed $4.5 million to the 'Project Restore' initiative, which will help restore Sydney Harbour to bring back lost biodiversity and improve carbon sequestration.
Researchers from Macquarie University will work with colleagues at the Sydney Institute of Marine Science (SIMS) to further enhance Sydney Harbour's biodiversity by helping restore kelp and seagrass as well as the installation of Living Seawalls panels – a global project that is using novel ecological engineering methods to convert built structures into the natural marine environments they once were.
"The rapid development of coastal cities create wide reaching impacts on the marine environment and restoration requires a whole of seascape approach to be truly meaningful," says Living Seawalls Co-lead Associate Professor Katherine Dafforn.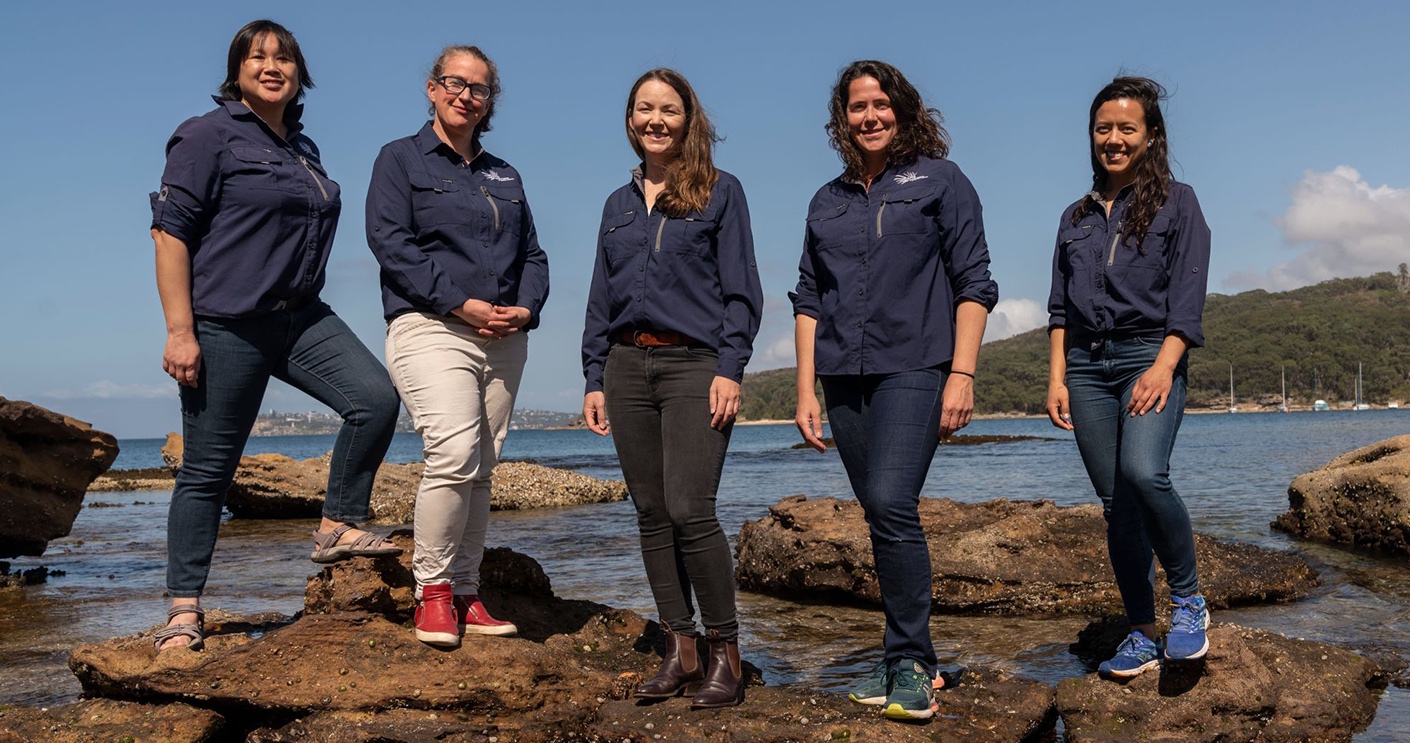 Pictured L to R: The Living Seawalls team: Dr Aria Lee (Research Assistant), Associate Professor Melanie Bishop (Co-Leader), Dr Katherine Dafforn (Co-Leader), Dr Mariana Mayer Pinto (Co-Leader) and Dr Maria Vozzo (Project Manager)
Living Seawalls Co-lead Associate Professor Melanie Bishop says the team are "very excited by this opportunity to revive marine life in Sydney Harbour and develop a global best-practice template for seascape restoration."
The Living Seawalls project was last year announced as a finalist in the international Earthshot environment prizes, recognised for its potential to improve declining marine biodiversity in the face of rapidly increasing global sea-floor construction for seawalls and wharves, power and aquaculture infrastructure, cables and tunnels worldwide.
A new two year study from the Living Seawalls team, featured in The Lighthouse has shown living seawalls promote regeneration in Sydney Harbour.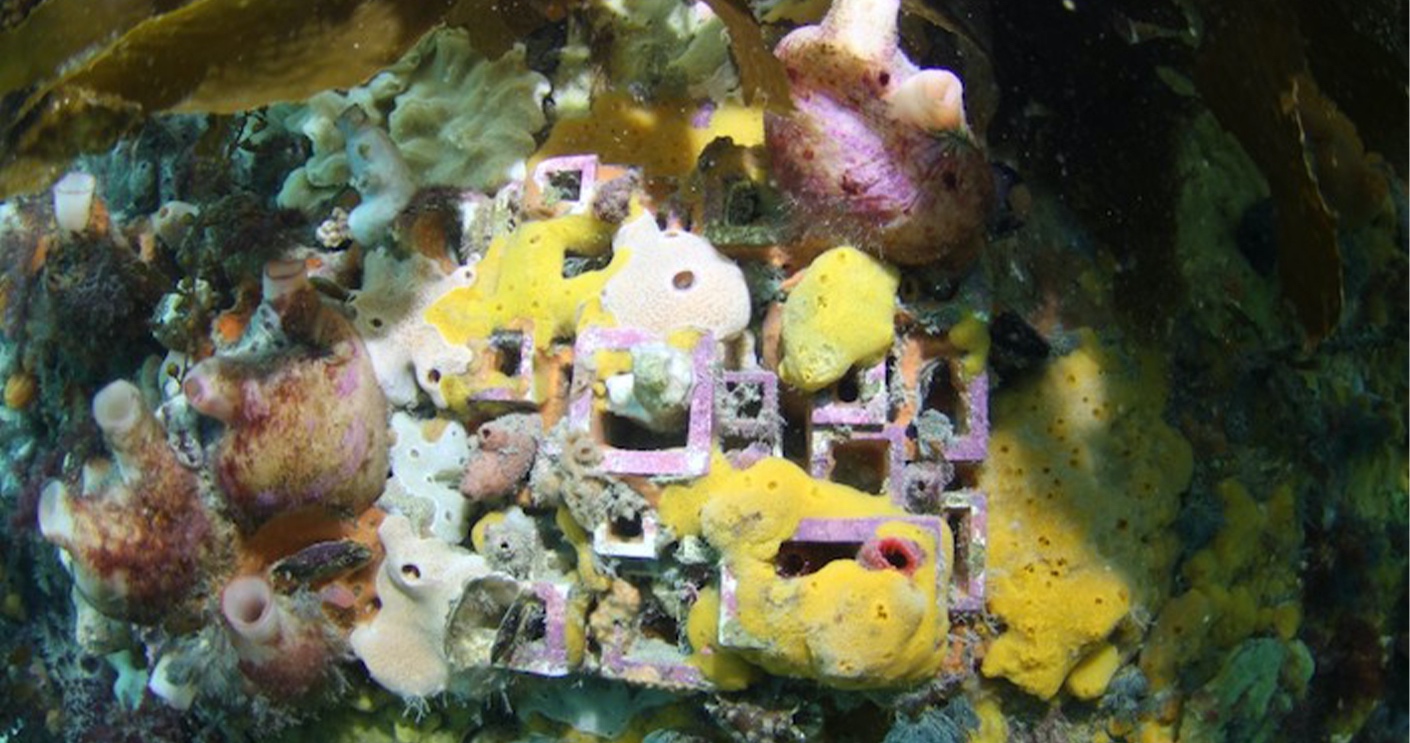 "Our research assessed how biodiversity on the seawall panels changed through time, and varied according to the type of 3D geometry provided by the panels," says Associate Professor Bishop.
"We found that 115 different species colonised the wall over a two-year period – comparable to the number of species that we see on natural rocky reefs, and about 20 per cent greater than what we see on unmodified sea walls," she says.