From studying ants to becoming one of the most well-known authorities on climate change, Distinguished Professor Lesley Hughes has built a remarkable career promoting positive change.
Over 30 years Lesley has cemented herself as one of our University's most influential and dedicated leaders. When she farewells Macquarie on Friday 19 August, she will leave a legacy of advocacy as a prominent change-maker.
After four years of following ants around the bush and completing her PhD at Macquarie in 1991 in Ecology she was ready for a change.
"I first got into climate change science as an interesting intellectual exercise, but as time went on, I realised it was the most important issue facing us, and it was impossible to leave it behind."
Lesley has subsequently spent much of her research career studying the impacts of climate change on species and ecosystems and the implications of climate change for conversation.
After working in the US, she returned to Australia and to Macquarie in 1997 as a Lecturer in Biological Sciences.

"I have truly loved being a member of Biological Sciences (now part of the School of Natural Sciences). The Department has been a wonderful place to work, with fantastic colleagues and a special sense of community," she says.
Lesley has had many roles across the University. From being appointed the Head of the Biological Sciences in 2009, the Co-Director of the Climate Futures Research Centre in 2012, and Pro Vice-Chancellor (Research) Integrity and Development in 2014, to taking on the role as Interim Executive Dean of the Faculty of Science and Engineering earlier this year. She has left a profound mark on Macquarie.
"What a privilege it has been to have Distinguished Professor Lesley Hughes as a colleague. Lesley has been a central part of research at Macquarie University since she started her PhD in 1987 – it is hard to imagine her not being here on our campus," says Deputy Vice-Chancellor (Research) Professor Sakkie Pretorius.
---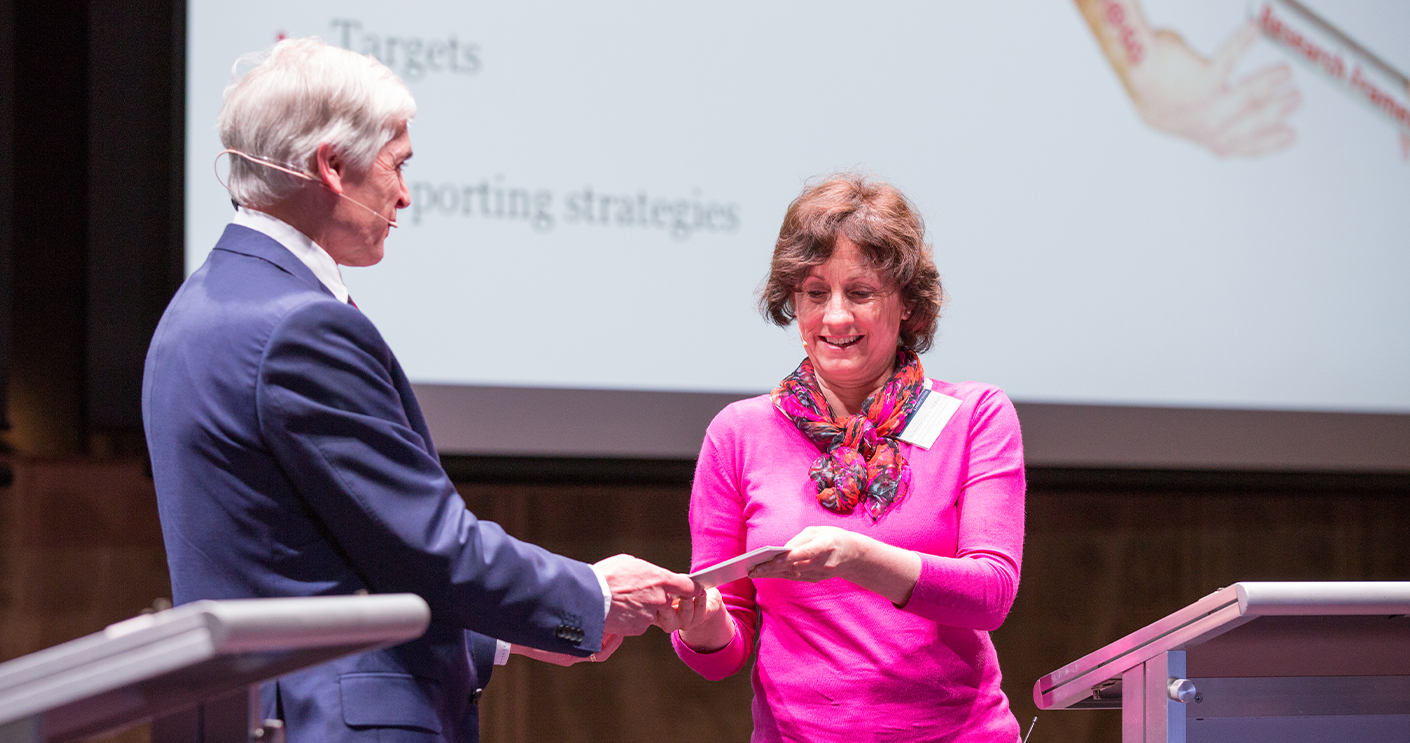 Pictured: Deputy Vice-Chancellor (Research) Professor Sakkie Pretorius and Distinguished Professor Lesley Hughes 
---
"She and I have worked closely together since 2014 when she began as Pro Vice-Chancellor (Research Integrity and Development). The lengthy list of her extraordinary achievements while in this role includes establishing the MQ ECR Network and MCR Development Program, the MQ Inclusion Committee and leading the SAGE Athena Swan accreditation, leading Animal Research Services, numerous initiatives in Research Integrity and a member of the Academic Promotions working party that established the new promotions system. Her positive influence and guidance extend way beyond our university through her work on the Climate Council and Intergovernmental Panel on Climate Change."
Helping establish and Co-Chair the MQ Inclusion Committee, Lesley is an active supporter and advocate of diversity and inclusion at Macquarie and beyond.
"I hope that one day we won't be talking about women in STEM at all because it just won't be an issue. This won't happen until people of all genders have, and know they have, the same opportunities to pursue their dreams and passions," she says.
When asked if she could pinpoint a single proudest moment during her long career at Macquarie, Lesley identified the formation of the ECR Network as something that stands out. "I've met so many wonderful young academics and know that Macquarie is in very good hands in the future. I hope I've played a small part in fostering their careers," she says.
---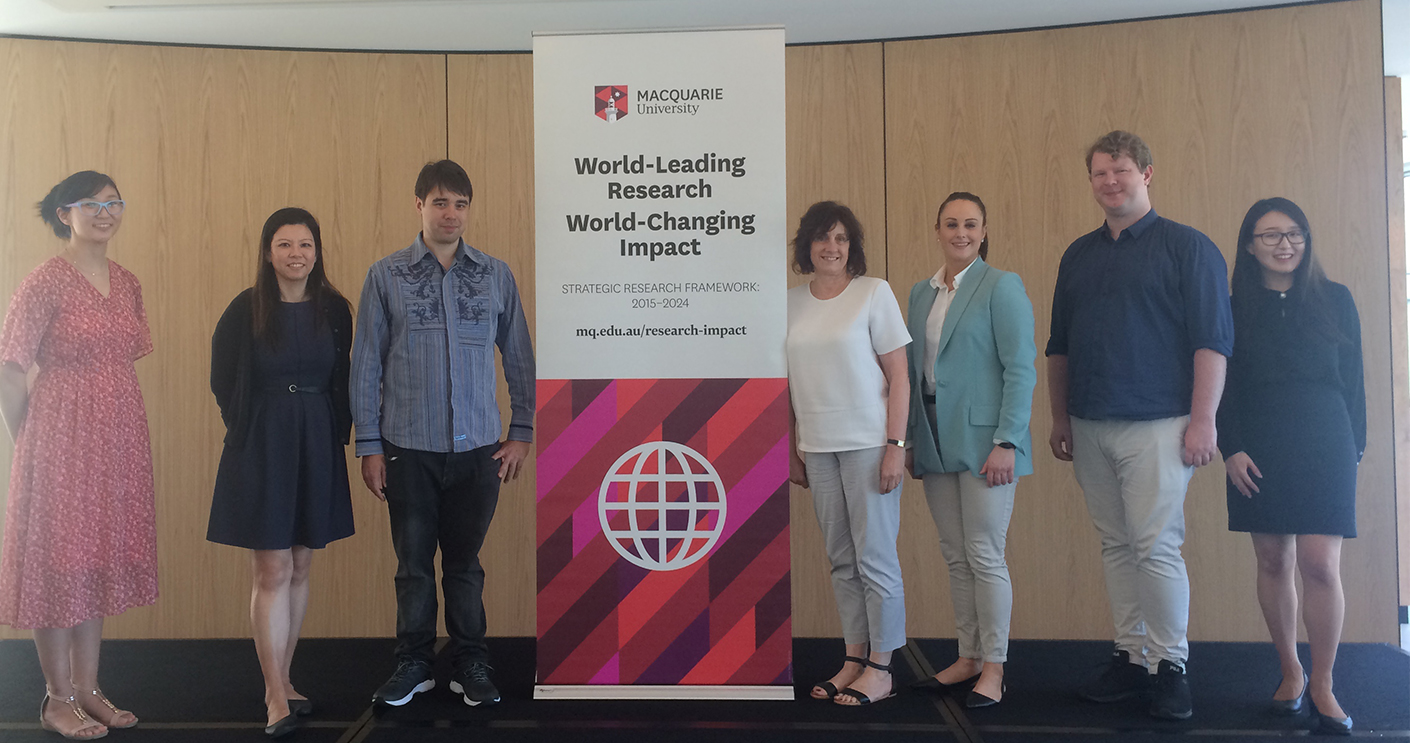 Pictured: Distinguished Professor Lesley Hughes with members of the ECR Network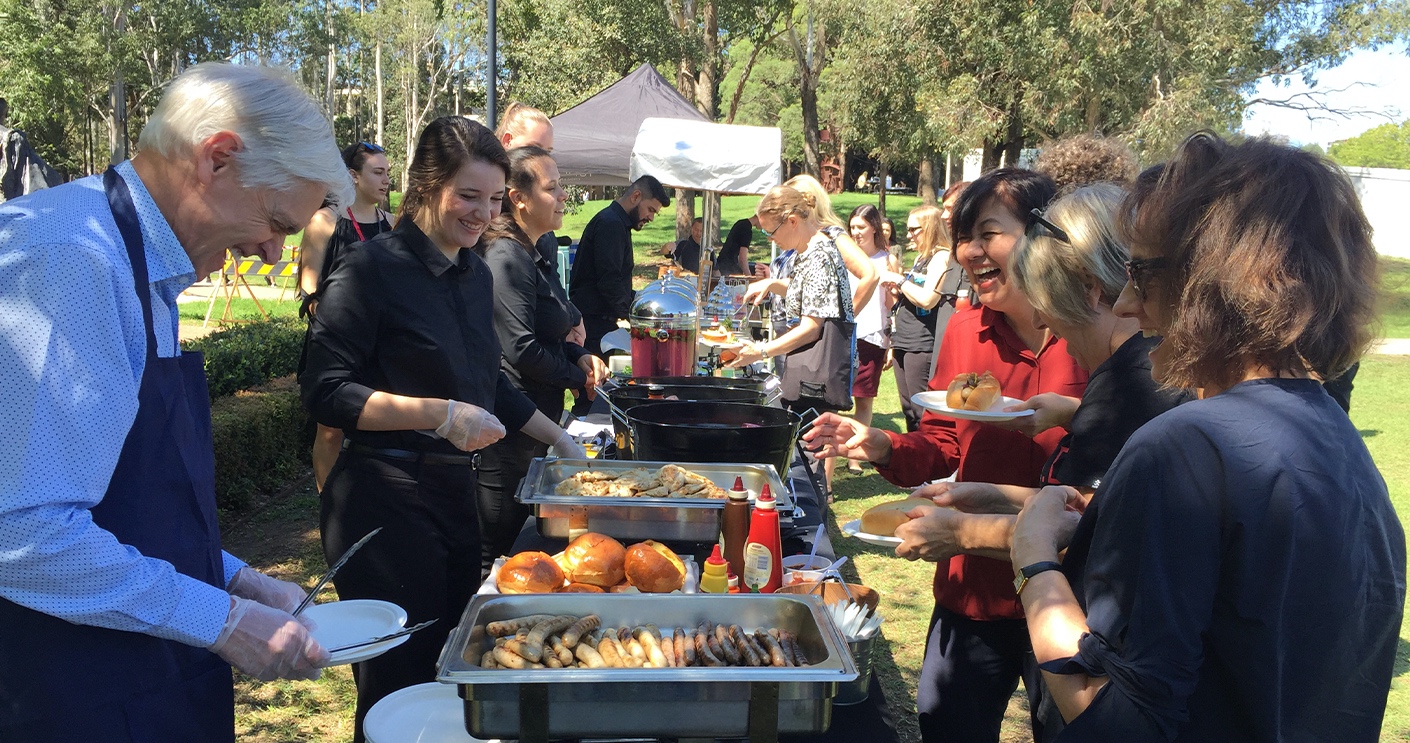 Pictured: Deputy Vice-Chancellor (Research) Professor Sakkie Pretorius and Distinguished Professor Lesley Hughes at an ECR Network barbeque
---
"I am extremely grateful to Sakkie for giving me the opportunity to be the Pro Vice-Chancellor (Research Integrity & Development) for nearly eight years. In this position I have been able to work right across the institution with hundreds of staff to implement initiatives such as the ECR network. Being part of these programs has been immensely satisfying."
"I would also like to acknowledge the fantastic people in the Faculty of Science and Engineering I have worked with closely for the past six months – they are truly exceptional."
Now entering a new phase in her life, focusing on more climate advocacy work and travelling which includes cruising to Antarctica and ziplining to tree houses in the Laotian jungle to look for gibbons, she will always look back fondly at her time at Macquarie.
"During my time at Macquarie, I've learnt that if you have a good idea, and are willing to communicate and implement it, you can be an agent of positive change. For me, this is what defines leadership, not some title or accolade," she says.
"Macquarie is truly a place that values and promotes a collegial and collaborative culture. Macquarie has agility, a willingness to look ahead, and is proud to be different. This is why I've stayed so long!"