Ukrainian President Volodymyr Zelenskyy answers staff and student questions
Macquarie took part in a live video event with President Volodymyr Zelenskyy hosted by Australian National University. Over 50 members of our community came to campus last Wednesday evening to for the live cross to the President and ask him important questions about the war with Russia.
"I didn't think our people were capable of such heroism, of trying to stop tanks with bare hands. The other side, people who came to our lands, it's a shock. I never thought people were capable (of committing atrocities) scarier than the scariest movies," said President Zelenskyy.
This was an important opportunity for our community to come together and show support for Ukraine and learn about the historical events that are taking place across the globe.
The President urged staff and students to use their social networks to share the truth about the Ukraine war and attempt to counteract what he called a publicity war being waged by the Russians.
---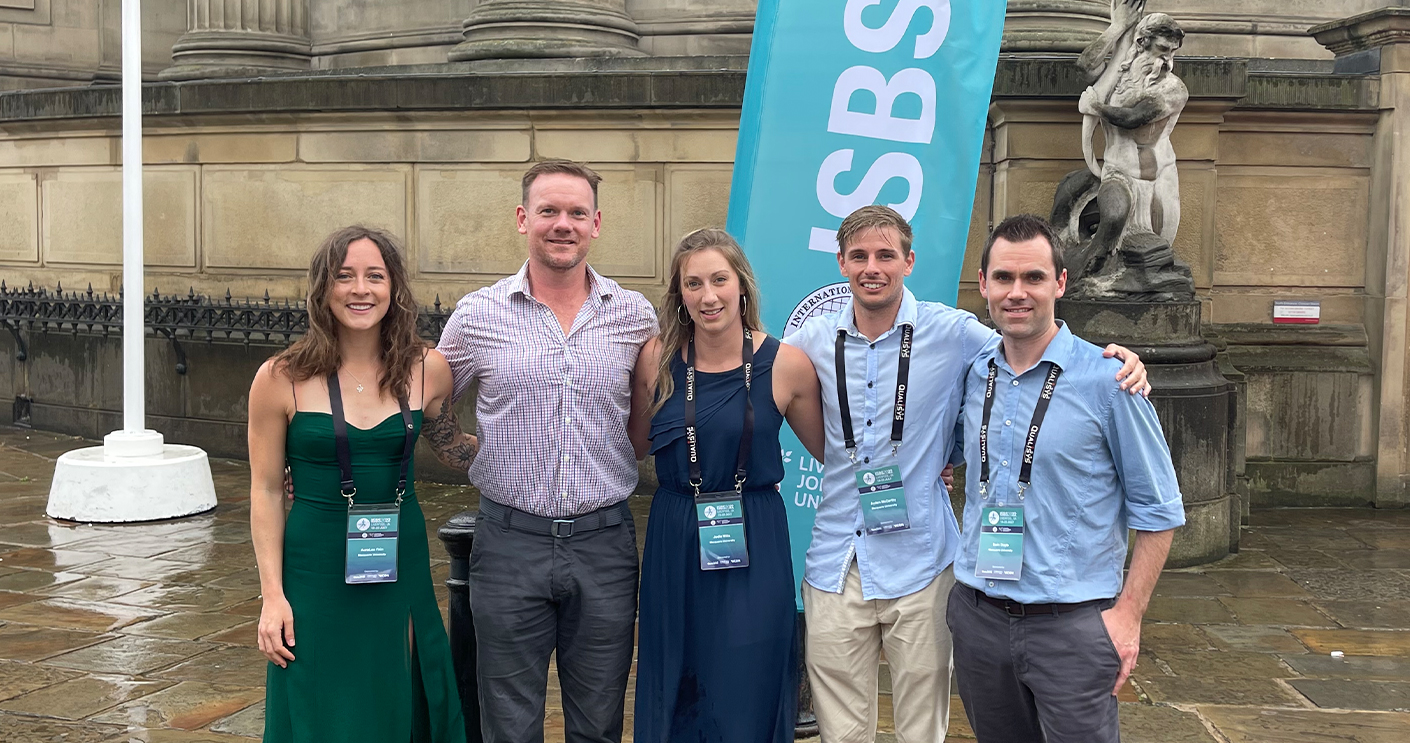 Putting Macquarie on the map for biomechanics, and exercise and sports science
Macquarie staff and students led the way for Australia at the 40th Conference of the International Society of Biomechanics in Sports, hosted in Liverpool in mid-July.
With five delegates, the Macquarie group was larger than that sent by any other Australian institution and made up about a third of all Australian delegates.
Associate Professor Tim Doyle led the group from the Department of Health Sciences, accompanied by Lecturer Dr Jodie Wills, and PhD candidates Eoin Doyle, AuraLea Fain and Ayden McCarthy.
Pictured L to R: AuraLea Fain, Tim Doyle, Jodie Wills, Ayden McCarthy and Eoin Doyle
---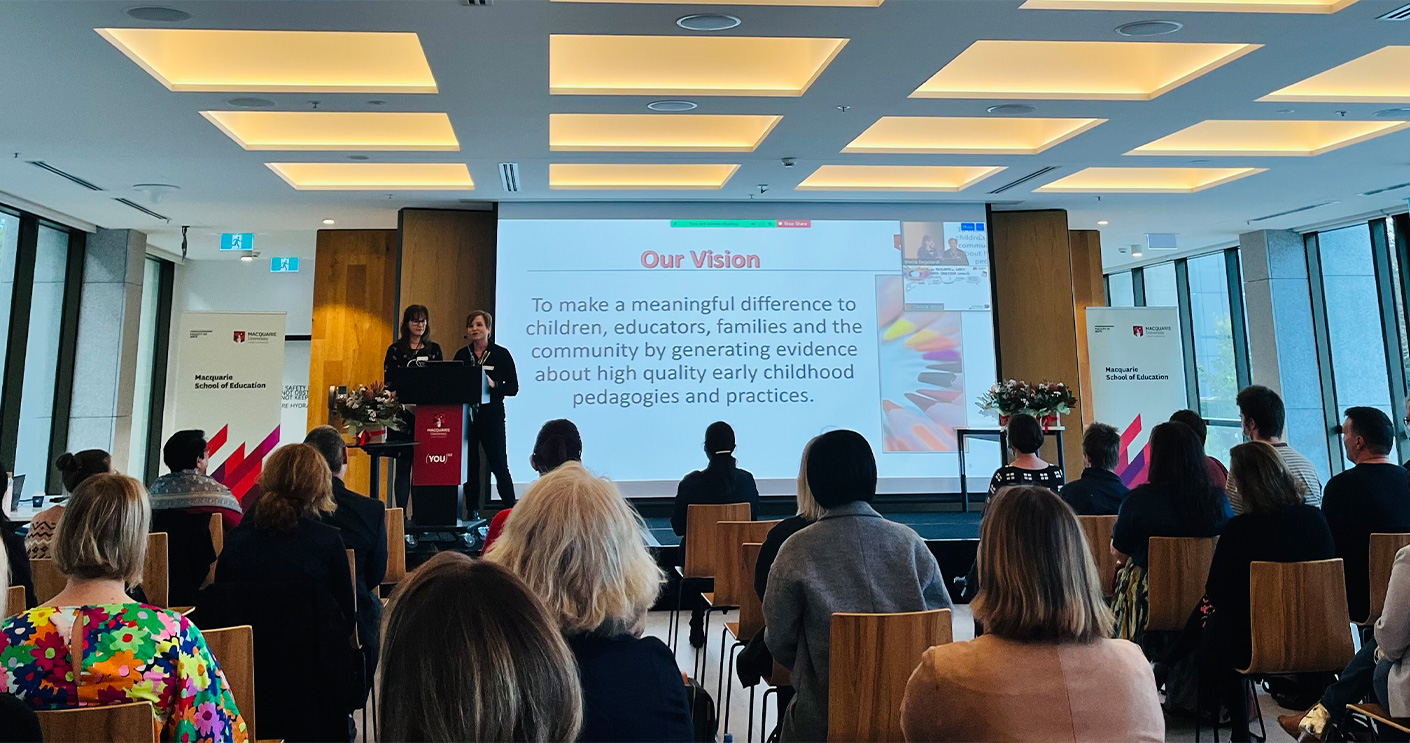 Centre for Research in Early Childhood Education launches
Last week, the School of Education hosted the official launch for the newly established Centre for Research in Early Childhood Education (CRECE). The launch event, held in the Arts Precinct, saw over 160 sector stakeholders, researchers, educators, students and the wider community join in-person and online to hear more about the centre, its significance and initial journey.
The launch featured the inaugural June Wangmann memorial lecture, presented by Professor Manjula Waniganayake, to honour June who was a former Head of Department and a pioneering early childhood advocate.
CRECE's vision is to make a meaningful difference to children, educators, families and the community by generating evidence about high quality early childhood pedagogies and practices, with industry collaboration at its core.
"We hope to generate new knowledge about how to enhance the learning of all children aged birth to five and investigate workforce factors that increase educator capabilities, resilience and support family partnerships. We will do this by collaborating with educators and stakeholders from the start to conduct impact research that will change the lives and learning of young children and their educators," says Professor Sheila Degotardi, Director of CRECE and interim Dean of the School of Education.
---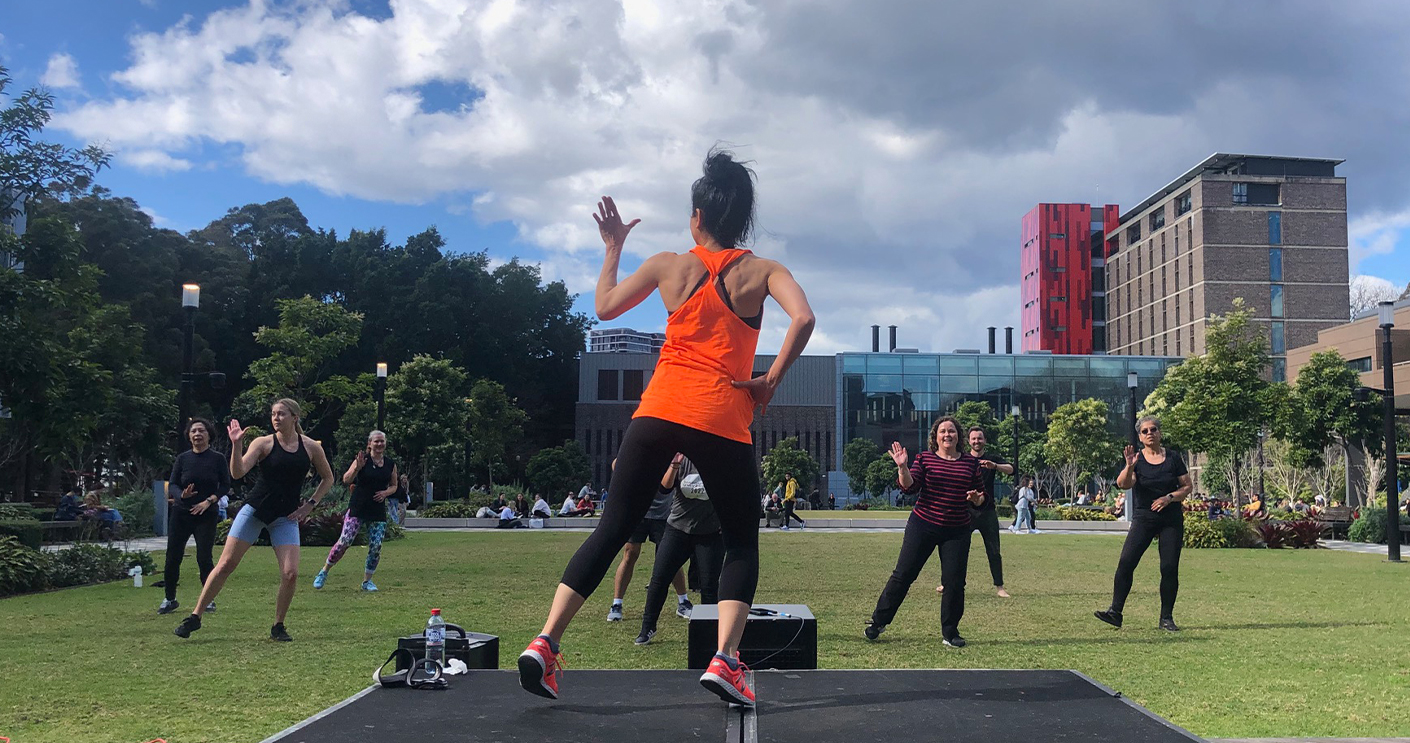 Zumba in the Central Courtyard
Staff and students came together in the Central Courtyard for a free Zumba class run by MUSAC Group Fitness Instructor, Neda Buckland. The day delivered some beautiful weather and they danced on the grass in the sunshine to the Cha Cha, Bollywood-inspired beats, Latin rhythms and more.
---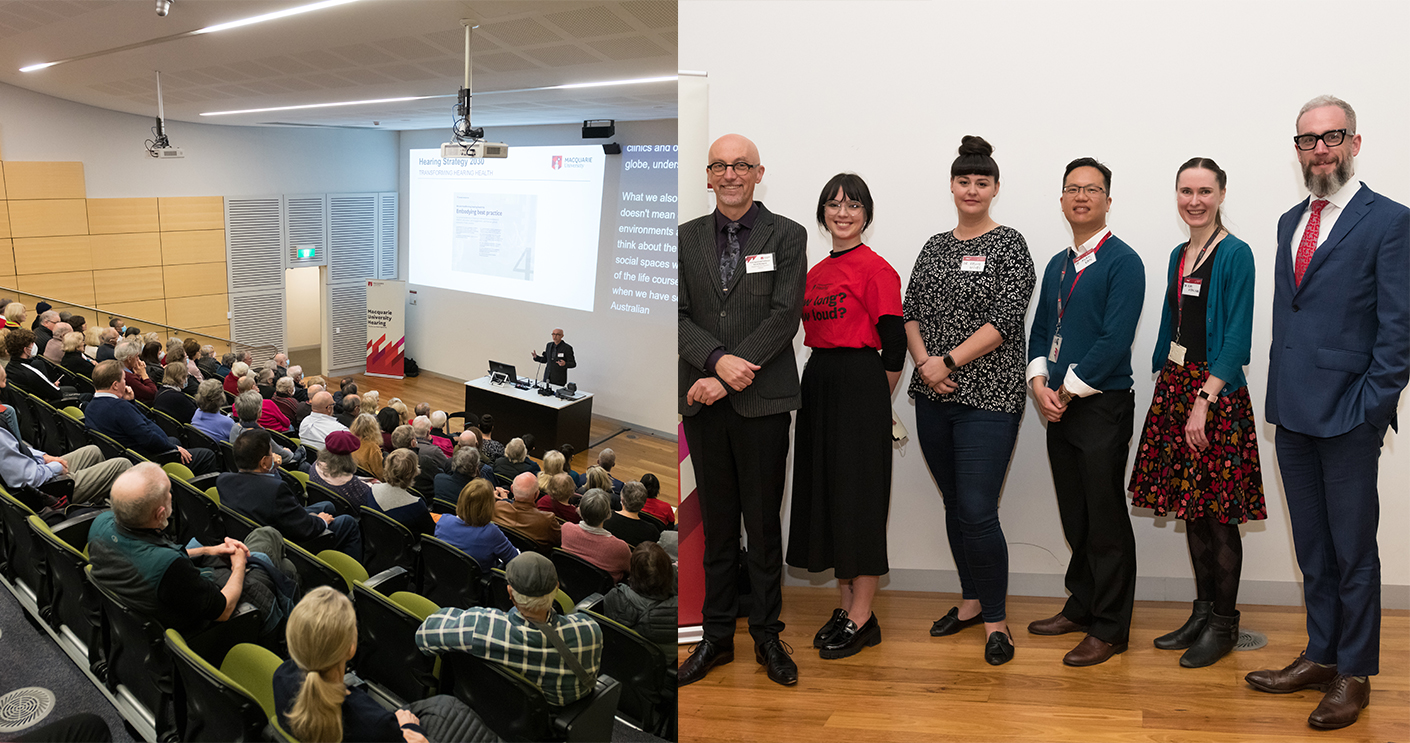 Alumni return for hearing event
Some of Macquarie's older alumni were welcomed back to campus to learn about research and innovations in hearing health. A hundred and fifty people attended in person, and another 300 joined online.
The day began with a forum in the Hearing Hub, with talks from Macquarie University Hearing researchers and students, and Vice-President, Strategy, Planning and Performance, Jonathan Wylie. The alumni took part in hearing screening conducted by the students and a campus tour with the student ambassadors. The event was a wonderful opportunity to bring together our alumni, students and researchers, offering great opportunities to engage, share research and showcase campus improvements.
Pictured L to R: Distinguished Professor David McAlpine, Academic Director Macquarie University Hearing; Lisa Maggs, Master of Clinical Audiology student, postdoctoral research fellows Dr Kelly Miles, Dr Alan Kan and Dr Kiri Mealings, and VP, Strategy, Planning and Performance, Jonathan Wylie.
---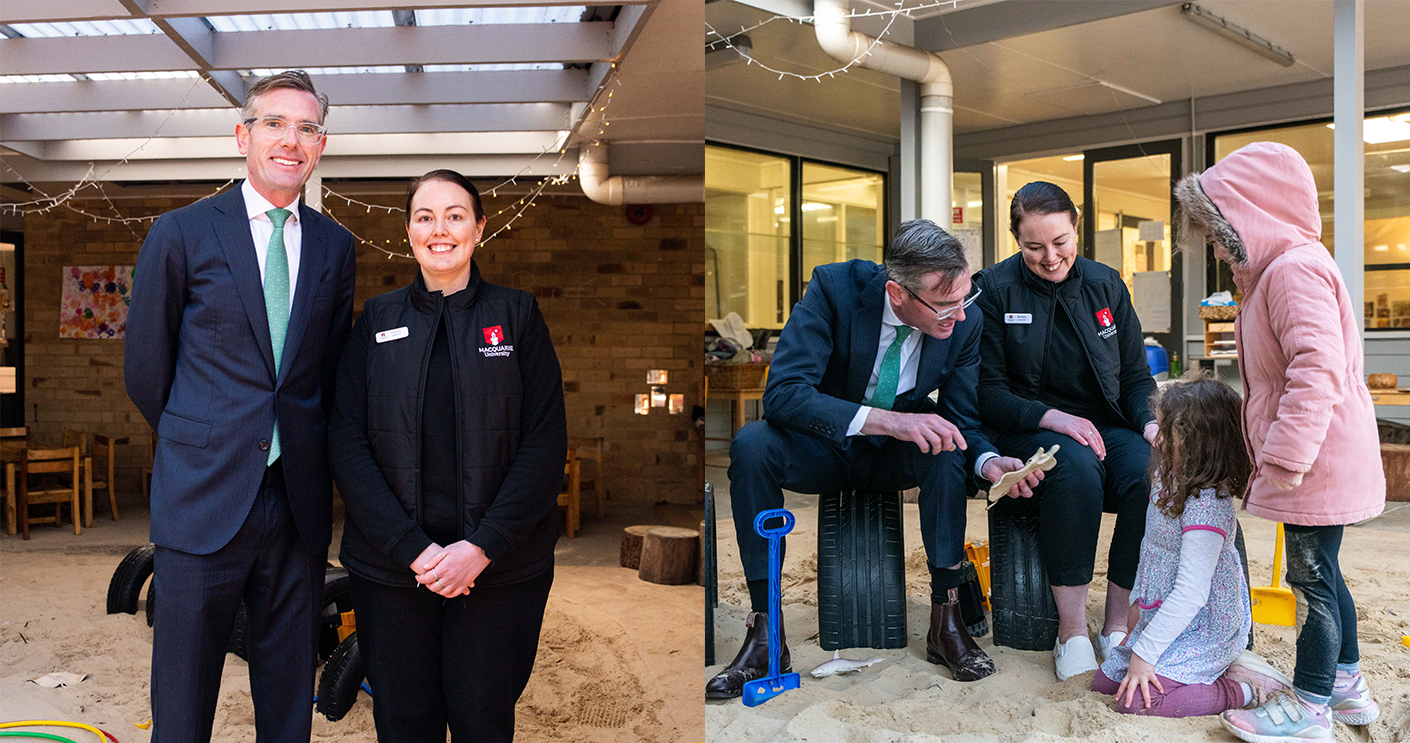 Premier Perrottet visits campus
NSW Premier Dominic Perrottet and the Minister for Education and Early Learning Sarah Mitchell MP were recently on Macquarie's Wallumattagal campus to announce that a record 439 scholarships are being awarded throughout NSW to attract and retain staff to support supply in the early childhood education and care sector.
Macquarie staff member Samara Lake was congratulated as one of the scholarship winners. Macquarie's Early Learning Centres have great staff, which benefits the children and all who work with them.
Premier Perrottet said almost $11 million has been invested from the NSW 2022/23 Budget to deliver scholarships to support educators in entering the workforce or to boost their skills as degree qualified early childhood teachers. Every scholarship winner is awarded up to $25,000 for the 2022-23 Early Childhood Education Scholarships Program and Aboriginal Early Childhood Education Scholarships program.
"Early learning professionals are invaluable and we need more of them, which is why we are making a record investment in the early childhood education workforce," he said.
Pictured L to R: NSW Premier Dominic Perrottet and Samara Lake
---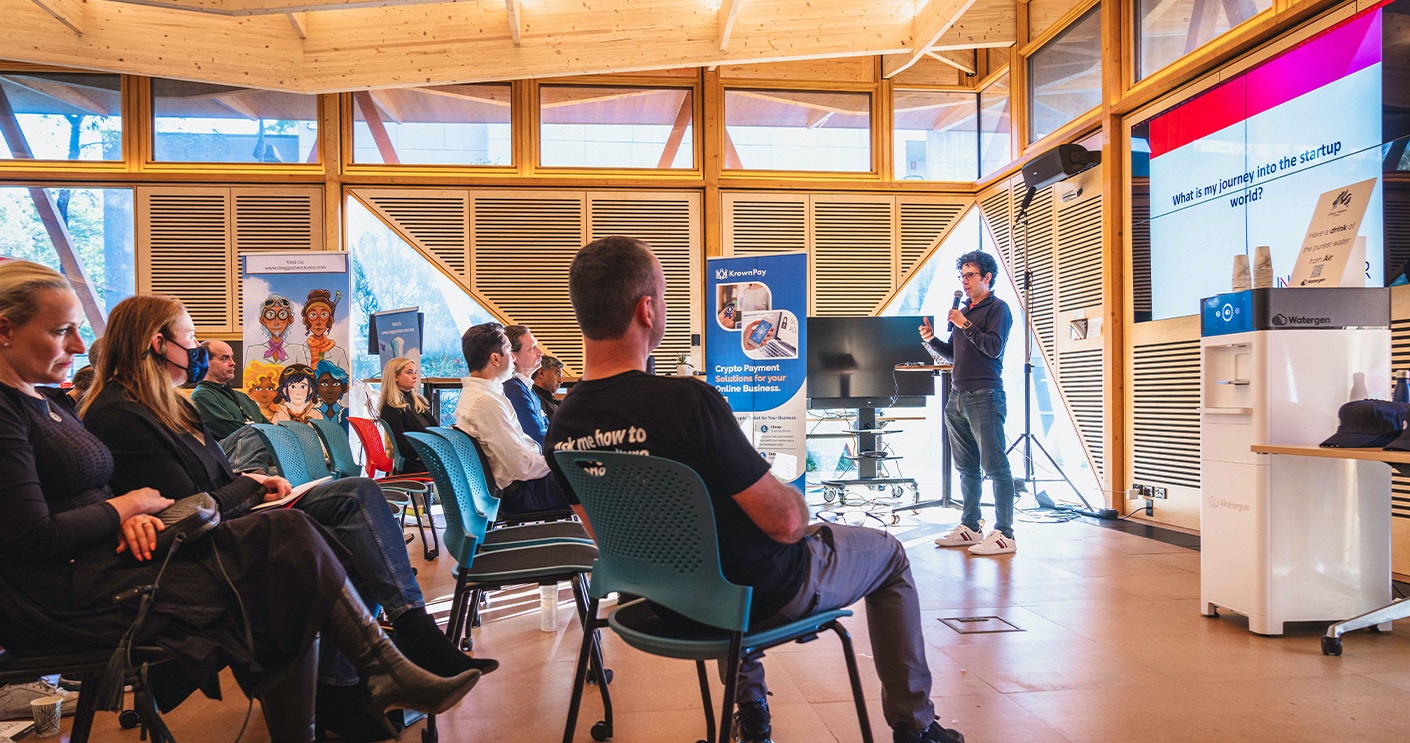 Incubator Demo Day for 2022
 The Macquarie University Incubator had their 2022 Demo Day, showcasing the work of their community of founders, mentors, experts and more in order to inspire others to take the next step and turn their ideas into reality. More than 60 people attended the event to learn everything about the startup journey and connect with the Macquarie Incubator (MQi) community.
The event kicked off with Demo Tables from several start-ups where they showed their work and progress, from 3D scanning, to mental load apps, brain ware headsets, machines that make safe and drinkable water from air, and more.
MQi Expert-in-Residence Enrico Tam shared his insights as an innovator, mentor and startup founder in his presentation "How to start a start-up: where to start?". The day wrapped with a pitching session where nine founders shared their ideas, growth and vision with the public. Find out more about the Macquarie University Incubator.
---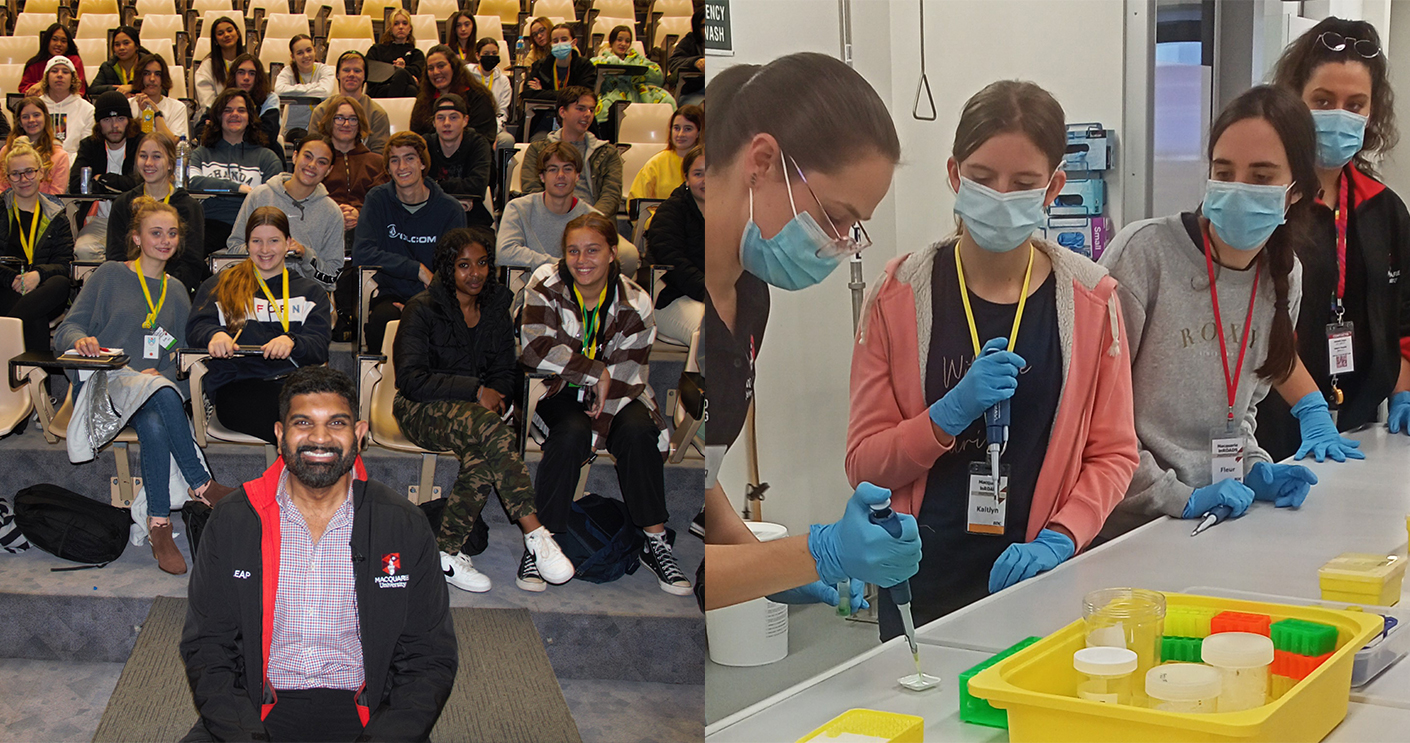 Staff facilitate InROADS
The Widening Participation Unit and faculty staff recently facilitated sample sessions to showcase their faculties and departments as part of InROADS, an intensive on-campus program that provides Stage 6 students with the opportunity to experience university life firsthand
The School of Natural Sciences put on a mini science fair, the Engineering school ran a bridge weight test and gave students the opportunity to try out their VR, the Archaeology representative took them for a museum tour, Health staff did a CPR demonstration, and more. Many presenters also attended the final dinner to mingle and chat with students interested in their faculty.
---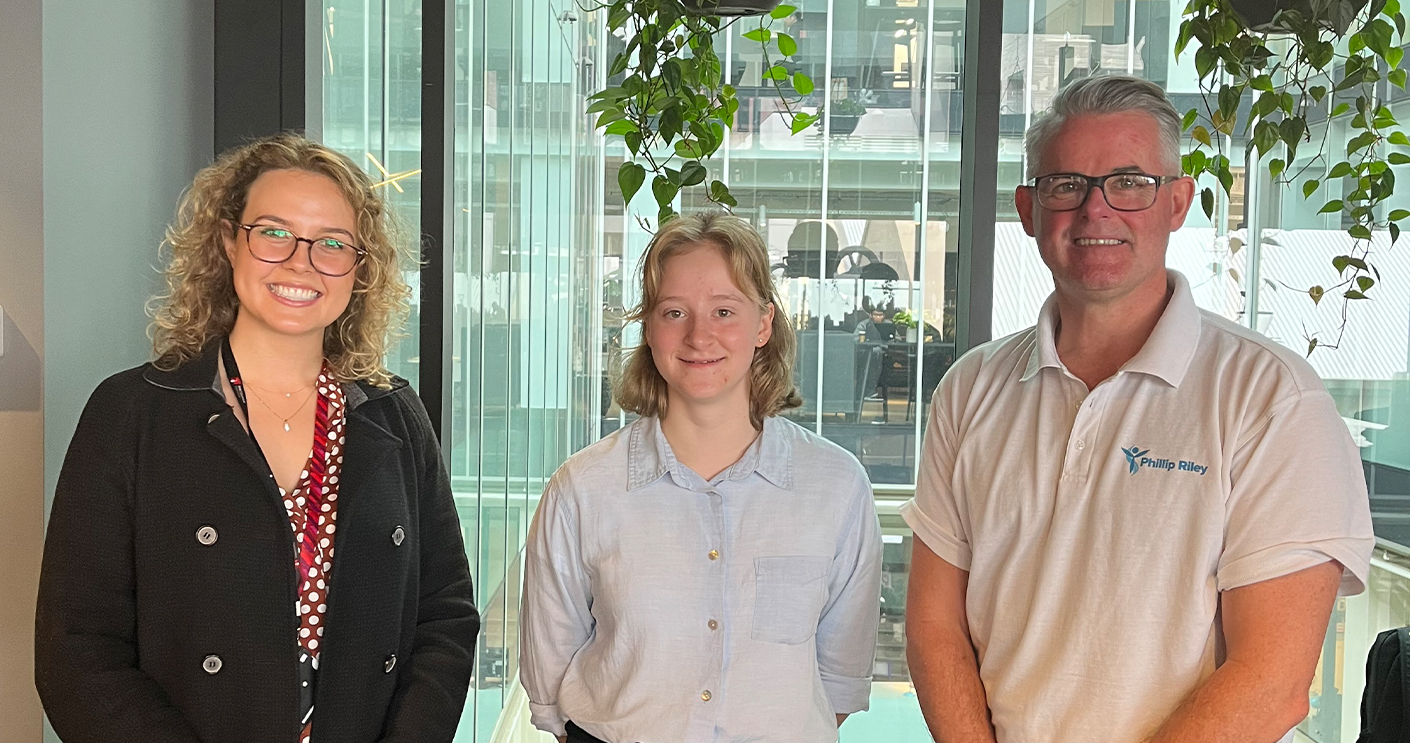 Philanthropy team awards inaugural scholarship
Samantha Rosenfels, Development Manager in the Philanthropy team, recently met with Grace Rosier (the Phillip Riley Scholarship in Renewable Energy recipient) and Scott Robinson (Managing Director, Phillip Riley). Sam helped facilitate this inaugural scholarship that will hopefully be the first of many donated by recruitment firm Phillip Riley, a company that focuses exclusively on the Renewable Energy sector in Australia and New Zealand.
Phillip Riley decided to initiate a scholarship with Macquarie to support an undergraduate student with interests and study in a field that can contribute to the renewable energy sector. Grace is the inaugural recipient and is in her second year of a double degree, Bachelor of Engineering (Mechatronics) and Bachelor of Science (Astronomy and Astrophysics).
She is passionate about sustainable development and climate action, and hopes that this scholarship deepens her involvement in the Australian renewable energy sector. Grace is also involved with sustainability events, the Macquarie University Sustainability Challenge, and environmental seminars.
Pictured L to R: Samantha Rosenfels, Grace Rosier and Scott Robinson
---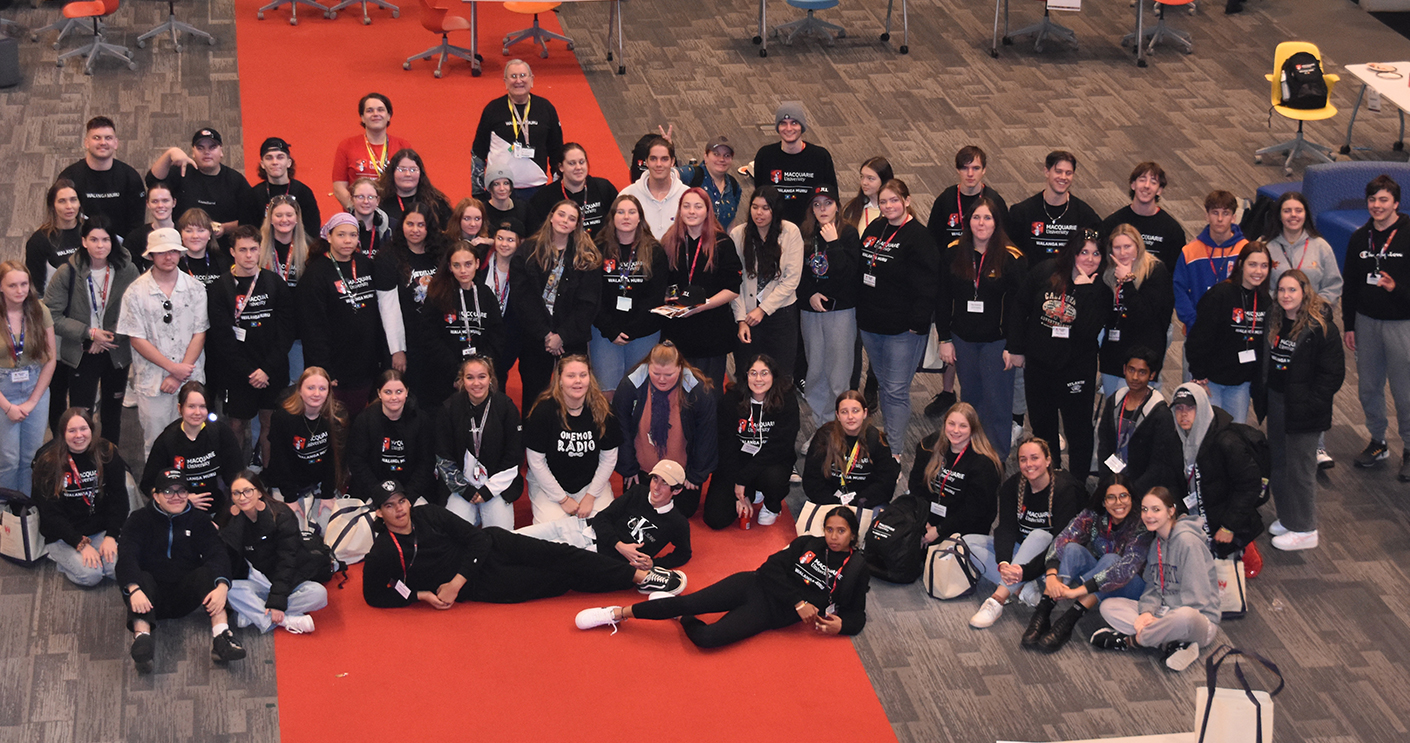 Staff showcase our Faculties at Camp Aspire
Camp Aspire is a three-day residential camp for Indigenous students in year 11. Students stay at Dunmore Lang College with student mentors and Walanga Muru staff. Across the three days, the camp participants get to experience what it would be like to be a student at Macquarie. Due to the COVID-19 pandemic this the first camp in over 2 years.
The Faculty of Arts began their program with Dr Jo Rey a Dharug scholar who walked with the students across Wallumattagal campus where students learned about Dharug Ngurra.
Students who opted for Science and Engineering experienced a range of activities inspired by Indigenous knowledges including learning about customary use of seaweed.
Medicine, Health and Human Sciences offered students the opportunity to learn more about psychology and understanding human beings. They also learned about the latest in neurotechnology and got to see brain activity in real-time presented on the big screen.
The Business School engaged students in all sorts of fun activities related to team building from constructing a stable tower as high as possible to helps students to understand the importance of communication and collaboration when working in a team.
---