Professor Shuping Shi became an economist by accident. She first left her home, a small country town in Southern China, to study Real Estate Project Management at Zhongnan University of Economics and Law. She then studied a Master of Asset Valuation, but an internship opportunity at a real estate company made her decide to change the course of her journey.
She moved on to a Master of Economics (by research) degree at Xiamen University. As Shuping progressed through her degree, her teachers' enthusiasm about economics inspired her to complete two additional degrees, culminating in her receiving a PhD in Econometrics from the Australian National University in 2011. She joined Macquarie University as a Senior Lecturer in 2014.
She is passionate about her work and enjoys challenging herself. Academic research provides the perfect outlet for both, with the freedom to choose topics that deliver never-ending challenges.
Her work speaks for itself with over 2,064 citations since 2017. She has published in top-tier academic journals and attracted over one million dollars in external funding over the past five years, including the Australian Research Council Discovery Early Career Researcher Award and two Australian Research Council Discovery Project Awards.
Away from Macquarie, Shuping enjoys bike riding with her family, exploring Sydney and its surroundings at a relatively slow pace and stopping to see the sights.
1. Something you feel proud of
I am deeply honoured to be the recipient of the 2022 Young Economist Award by the Economic Society of Australia.
This award honors a young Australian economist who has made a significant contribution to one or more of economic thought, economic knowledge, and the application of economics to public policy and public debate.
2. What you need to do your best work
Like researchers in all other disciplines, we need to have blocks of time with minimum interruptions to either derive the required proof or to work out the underlying economic transmission channels.
In Econometrics, we often need to conduct simulation studies or handle large datasets. It is thus important for us to have access to high-performance computing facilities.
3. Something people usually ask you when they find out what you do for living
What do you teach? – Econometrics subjects or quantitative research methods for both undergraduate and post-graduate students
How do you balance work and family responsibility? – It is hard for everyone. It is especially difficult to travel internationally for work when you have young kids. With the great support from my partner, I've travelled to work with my co-authors or present at high-level international conferences. I am grateful to MQBS for support in coordinating meetings with co-authors and international visitors.
4.Something you've seen recently that has had an impact on you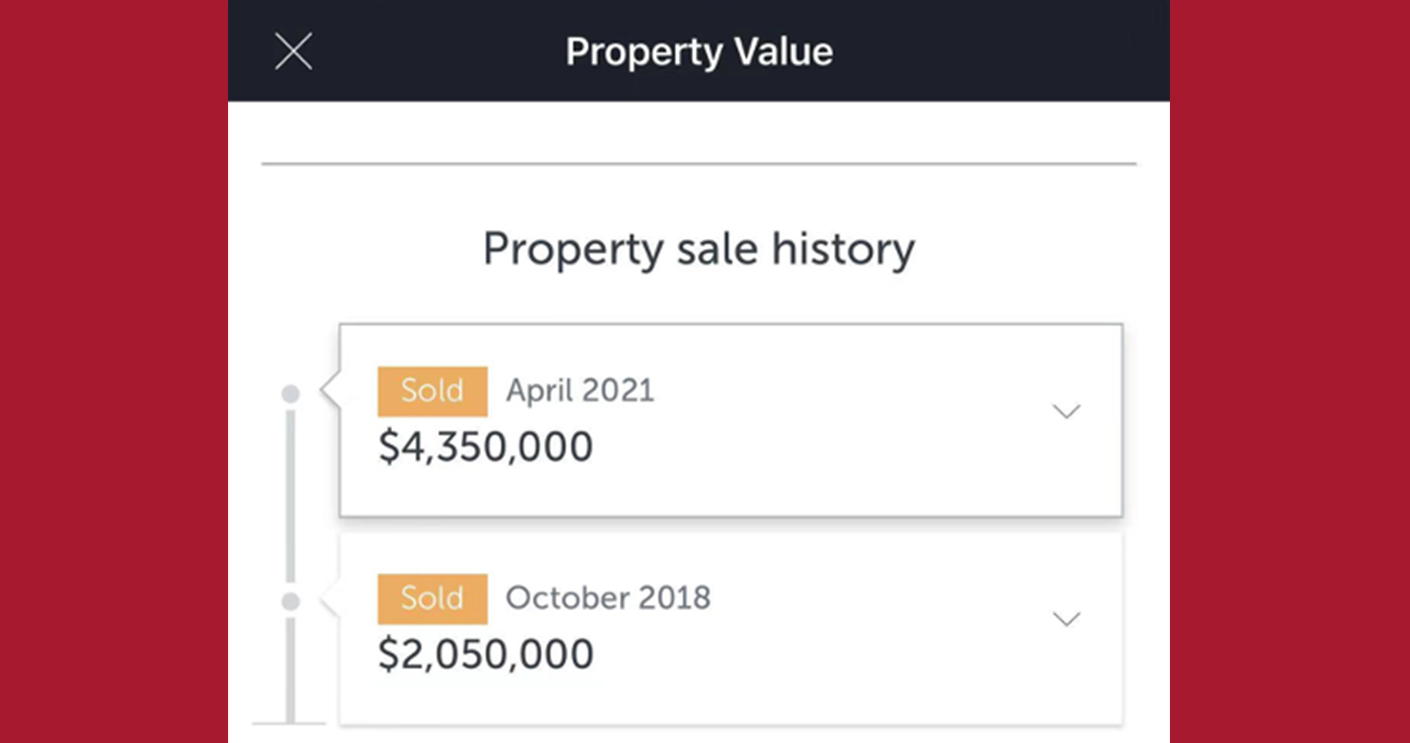 The picture shows prices of the same property in Sydney sold 30 months later without any renovation. It inspired me to construct the housing-fever website, providing real-time monitoring for housing fever in the eight Australian capital cities and six New Zealand regions.
5. Your definition of success
Success is when I step out of my comfort zone and try my best.
6. A website or app you can't live without (and why)
WeChat. It is my primary way to communicate with friends and family in China and co-authors in Asia. 
7. Where you live and what you like about living there
I live on the upper north shore. It is close to Macquarie and great for families with young kids.
8. A personal quality you value in others
Passion  – when you work with passion, you can reach your full potential.
9. Something you're trying to do differently in 2022
I put my gym schedule on my calendar, so I don't forget about it.
10. I'm happiest when…
I am happiest when I get warm group hugs from my two kids.