As Aquatic Animal Facilities Manager in the Macquarie Animal Research Services (MARS) team, Jason Martin-Powell manages the University's freshwater and seawater animal facilities, including looking after the zebrafish that are integral to Macquarie's cutting-edge research in disorders and diseases like MND.
Having worked in the animal research industry since 2006, including at the Victor Chang Cardiac Research Institute,  Jason is proud to have been a part of the modernisation of Macquarie's facilities, saying they are now world-class.
"The MARS team are excited about our future and the research these facilities will produce."
1. Something you'd like staff to know about
I'd like to recognise the amazing work and commitment of our researchers from the Centre for Motor Neuron Disease Research and Department of Biological Sciences. I have the privilege of supporting some of these researchers – they are modern day heroes.
2. What you need to do your best work
Culture and relationships are critical to our operations. When we develop these aspects in our facilities, we see thriving environments where research and animal welfare are at their best.
3. A Macquarie person you admire
Ronny Eidels Shimonny is the driving factor of our team, providing great leadership and direction to MARS. She is a great mentor and very supportive in all aspects of our work. We have a great relationship and cannot speak highly enough of her.
4. The coolest bit of equipment you use in your work
A microscope which views fluorescent Zebrafish.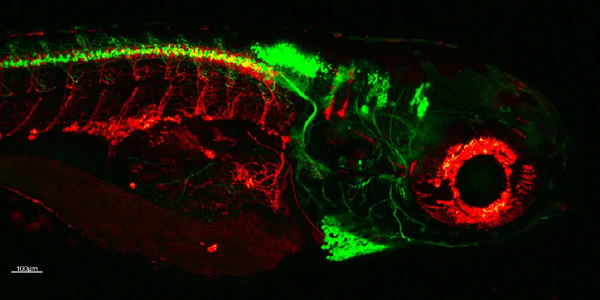 Credit – Marco Morsch
5.  Something you've read recently that has had an impact on you
Winning Ugly by Brad Gilbert.
6. The first person you go to for advice
My wife. She knows me well and will give me the hard truth.
7. What you like about where you live
I live in Glenmore Park – a family-friendly neighbourhood on the edge of the city. If we decide to have a weekend away, the mountains and surrounding regional areas are only a short drive.
8. A favourite photo from your camera roll
Hard to go past my two sons and their labrador puppy.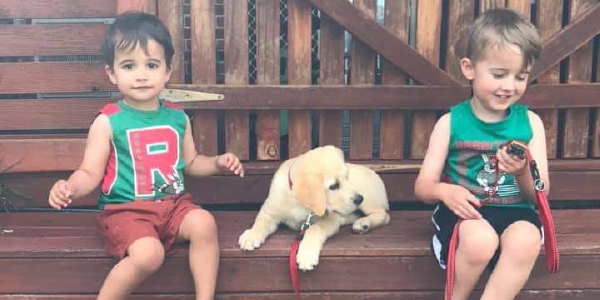 9. Something you've tried to do differently in 2021
Invest money and set long term financial goals.
10. Your definition of success
Leaving things better than you found them.