You might think that Ana Harcourt has had a quiet first 12 months as Accommodation Programs Manager at Macquarie.
But while the COVID-19 lockdown has certainly made it an unusual year for living on campus, our accommodation team have been busy throughout the pandemic, providing support to residents – many of whom were cut off from their usual support networks.
1. Something you'd like staff to know about
We've been open throughout the lockdown, with accommodation staff coming to campus each day to ensure our residents were safe, well and still enjoying themselves with a (COVID-safe) residential life calendar.
2. Something people usually ask you when they find out what you do for living
"I bet you have some stories!"
3. A Macquarie person you admire 
I admire my whole team for the commitment and hard work they have put in during the COVID lockdown. They are one of the best teams I have worked with.
4. Something you're trying to do differently in 2021
Stay in touch with people who matter to me, especially friends back in the UK.

5. What you like about where you live
I live in Randwick and I love being out and about, and being so close to beaches. Centennial Park is an amazing place to be after a hard day.
6. A favourite photo from your camera roll
This is sunrise at Mount Bromo in Indonesia, taken during a 4×4 trip around East Java. Mount Bromo was on my Bucket List – its a beautiful place (though very cold at 5am!)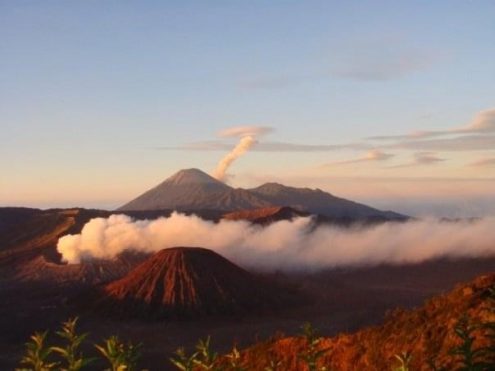 7. A website or app you can't live without
The Mirror – an English tabloid paper so I can keep up to date with football news and gossip!
8. Something you've read recently that has had an impact on you
Michelle Obama's autobiography Becoming. She's super smart, overcame many obstacles and is an amazing role model.
9. A personal quality you value in others
Integrity and loyalty.
10. I'm happiest when…
I'm under an umbrella on a beach in Koh Lanta, Thailand, drinking a piña colada.
---
Learn more about our new student accommodation in the Central Courtyard – the only accomodation at Macquarie which is owned and operated by the University.