Not surprisingly, the COVID-19 pandemic has put a spotlight on mental health, with many of us struggling with the substantial challenges of lockdowns, remote learning, being separated from loved ones and ongoing uncertainty in our sector. 
So, it's more important than ever to use R U OK? Day this Thursday 9 September as an opportunity check in with our colleagues and support each other through the challenges we're facing. One meaningful conversation or offer of support can change someone's life.
The theme of R U OK? Day this year is 'Are they really OK? Ask them today' and there are some great resources on the R U OK? Day website to help you do just that:
R U OK, Macquarie?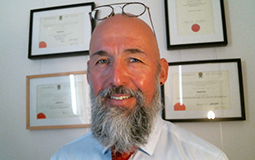 All staff are invited to attend the University's R U OK? Day webinar on Thursday 9 September, where Mindspot Director Professor Nick Titov will discuss research into the everyday activities that can improve our emotional health. Register here >>
Recognising the ongoing impact of COVID-19 on staff and their families, the University last week announced a number of new measures to support staff wellbeing, including dedicated Wellbeing Days on 20 September and 22 October, dedicated daily meeting-free times and carer's leave provisions for staff with caring responsibilities that can be accessed on top of the flexible work arrangements that are being encouraged in all teams.
Resources to support staff wellbeing (including the Employee Assistance Program) continue to be updated on the University's staff wellbeing page and COVID-19 information page.