As a member of the Sydney Quantum Academy, Macquarie joins powerhouses UNSW, the University of Sydney and the University of Technology Sydney in an exciting collective that harnesses Sydney's quantum expertise to develop new talent and a globally recognised quantum ecosystem.
Quantum physicist Zixin Huang is one of three Macquarie-based research fellows in the Academy, working alongside Macquarie quantum experts including Professor Gavin Brennan and Associate Professor Thomas Volz.
Zixin's specialisations include the use of quantum technology in super-resolution imaging, metrology and cryptography.
1. Something people usually ask you when they find out what you do for living
"Can you teleport me somewhere?" Yes, probably in the future, but I would have to kill you first.

2. What you need to do your best work
Coffee, multiple screens, Mathematica and Python.
3. The first person you go to for advice
Dr Cosmo Lupo at the University of Sheffield– he's one of my best collaborators and will always give you solid and honest answers.
4. A website or app you can't live without
Netflix. In fact, one of their sci-fi documentaries inspired one of my recent papers!
5. Something you feel proud of
My previous doctoral supervisor and I obtained a $654K grant from UK Research and Innovation, for a project we really wanted to do.
6. I'm happiest when…
A paper of mine gets accepted.

7. A personal quality you value in others
Honesty.

8. A favourite photo from your camera roll
This is a Cotton-top Tamarin (a relative of the monkey, just bigger than a squirrel). They're super quick. Taken at Taronga Zoo with a Sigma 150-600mm lens.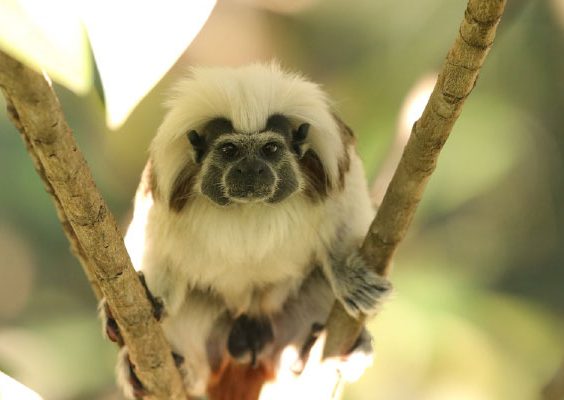 9. What you like about where you live
There's a beautiful cycle trail along the waterfront next to my place in Ryde. I get to cycle with a camera hanging from my neck to stalk birds.
10. Your definition of success
This one is not original, but one from Mark Rober which I agree with: to leave the world a better place than you found it.