The Minister for Education and Youth, the Hon. Alan Tudge MP, has announced Macquarie University as a host of a new Australian Research Council Industrial Transformation Training Centre that will help Australia make the most of the growing global market for bioactive ingredients.
Bioactives are chemicals, chemical molecules and microbes found in certain plants and foods that have a biological effect on the body. Some may promote good health or aid in the prevention of cancer or disease, such as the plant sterols commonly added to dairy spreads to reduce cholesterol.
It is estaimated that 70 per cent of Australians consume foods, supplements or personal care products containing (or claiming to contain) bioactives and the global market is growing by more than eight per cent annually.
Supported by the $4,997,903 ARC grant over five years, Macquarie's new ARC Training Centre for Facilitated Advancement of Australia's Bioactives (FAAB) will bring together Deakin University, the University of SA and Western Sydney University with research universities in the UK, Germany and Brazil, and 14 respected Australian industry partners, to develop products of high molecular complexity that can relieve chronic and acute health problems.
Importantly, the Centre will also apply advanced methods to characterise the molecular identity of bioactives, providing scientific evidence for their positive impact on health, enabling consumers to make more informed choices when purchasing products with health benefit claims, and supporting the development of regulatory frameworks. 
Professor Alison Rodger (pictured)– who was recently made a Fellow of the Australian Academy of Science – will be Director of the training centre, supported by Partnerships Director Professor Anwar Sunna and Research Director Dr Alfonso Garcia-Bennett.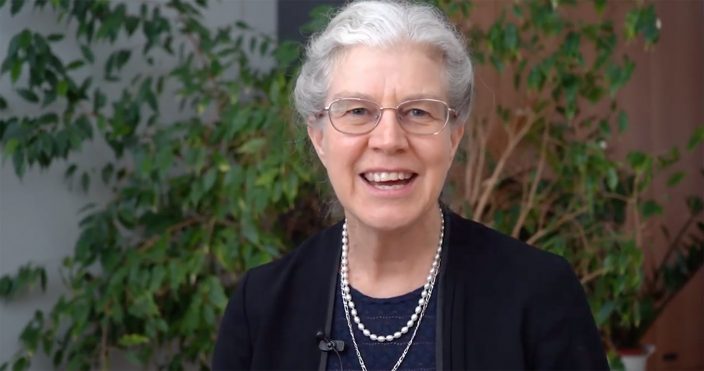 Macquarie's Chief Investigators in the Centre are Dr Morten Andersen, Dr Amy Cain, Professor Mark Connor, Professor Gilles Guillemin, Professor Paul Haynes, Dr Heinrich Kroukamp, Distinguished Professor Nicolle Packer, Distinguished Professor Ian Paulsen, Dr Fleur Ponton, Dr Sasha Tetu and Dr Yuling Wang.
Professor Rodger says she is delighted that Macquarie will be part of such a transformational change for the bioactives sector, and to be working with industry partners who are so passionate about improving the health and wellbeing of Australians.
"I am really excited to be working with such a great team to solve genuinely important problems," she says. "I'm particularly pleased that we will be able to stimulate the creation of new high skilled jobs, including scientists trained by FAAB to translate molecular analytical science into the required knowhow for manufacturing new bioactives products."