Macquarie University researchers have been awarded $5,339,694 under Medical Research Future Fund schemes for three new projects.
The funding announced today by Minister for Health and Aged Care, The Hon Greg Hunt MP, will support research focused on innovative solutions in back pain, hearing and vision in people living with dementia, and cancer immunotherapy.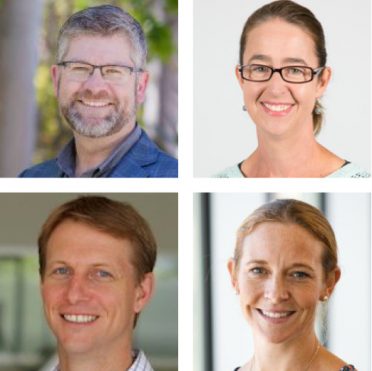 Professor Simon French from the Department of Chiropractic and Professor Mark Hancock from the Department of Health Professions will lead a project to investigate whether patients with low back pain would benefit from team-based care by integrating physiotherapists or chiropractors into GP clinics. The study received $2.1 million to evaluate the effect of this innovative approach on patient health, health system outcomes, and costs. Other chief investigators include Dr Petra Graham from the Department of Mathematics and Statistics and Dr Katie De Luca from the Department of Chiropractic. The results will inform decision-makers about whether physiotherapists or chiropractors should be integrated within GPs' clinics more widely.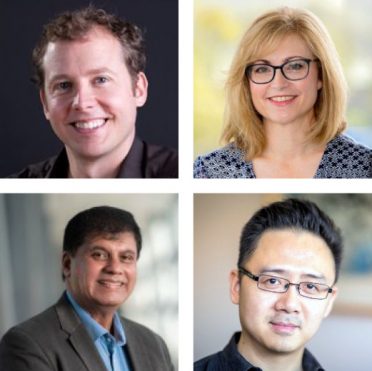 A cross-disciplinary team led by Associate Professor Piers Dawes from the Department of Linguistics was awarded $1.2 million for research into effective ways to support people with hearing or vision problems who are also living with dementia in residential aged care. Hearing and vision impairments are common among this population, yet their needs often go unsupported, deteriorating their quality of life and independence, causing social isolation, and compounding the impacts of dementia. Professor Johanna Westbrook from the Australian Institute of Health Innovation, Professor Ralph Martins from the Department of Biomedical Sciences and Dr Yuanyuan Gu from the Macquarie University Centre for the Health Economy are chief investigators on the project, which will work alongside people with dementia, aged care providers and hearing and vision professionals to enable better ways of identifying and supporting hearing and vision needs.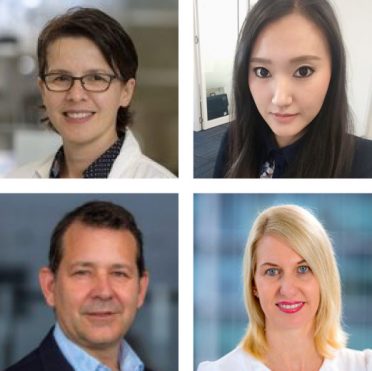 A study to develop a simple blood test to enhance immunotherapy treatment outcomes for melanoma and lung cancer patients received a grant of over $2 million. Professor Helen Rizos from the Department of Biomedical Sciences will lead the project with chief investigators Dr Jenny Lee from the Department of Clinical Medicine, Professor Enrico Coiera and Dr Louise Ellis from the Australian Institute of Health Innovation. The project seeks to address the lack of an accurate method for predicting how an individual will respond to cancer immunotherapy drugs. While recent advances in immunotherapy have improved outcomes for some patients, many others do not respond to the treatment. The researchers will develop a simple and safe blood test to predict and monitor how a patient will respond to the therapy, allowing immediate, informed treatment decisions.
Professor Sakkie Pretorius, Deputy Vice-Chancellor (Research), congratulated the researchers on their success in the latest round of MRFF funding.
"Macquarie University researchers are at the cutting edge of health and medical research," says Professor Pretorius. "While the world's attention is rightly on the global pandemic, these researchers are working hard to address some of the other ubiquitous global health concerns, from back pain to dementia care and cancer treatment."