Emma Hardcastle started working at Walanga Muru during the final semester of her Bachelor of Ancient History degree, working on various initiatives to foster the retention and success of Aboriginal and Torres Strait Islander students.
In her current role as Aboriginal Academic Engagement Coordinator, Emma develops and implements academic programs and supports students on their academic journey.
1, Something you'd like staff to know about
I'm currently engaging with 22 students to send two teams to the National Indigenous Tertiary Education Games which will be held at the University of Newcastle later this month. This amazing community event allows Aboriginal and Torres Strait Islander students across Australia to compete in four sports – an experience that allows our students to network and become friends with university students across Australia.
I was lucky enough to attend in 2013 when I was a student, and I can safely say this event is invaluable to those who get the opportunity to compete.
2. What you need to do your best work
A supportive and enjoyable team environment.
3. The coolest bit of equipment you use in your work
Not technically a piece of equipment, but we're lucky to have the Jannawi Pavillion right outside Walanga Muru. This purpose-built Aboriginal space allows us to extend our work beyond the confines of the office, as well as allowing us to engage with community in a safe and enjoyable space.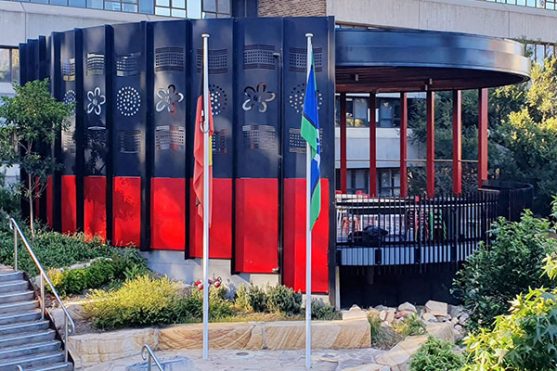 4. What you like about where you live
I live on the Central Coast. I love it because all my family lives there and I am close to the ocean and some cool bushwalking tracks. It's great to have so much open space and connection to country.
5. A website or app you can't live without
I drive to work, so lately I have been listening to podcasts on Spotify. I am really enjoying the podcast I Weigh with Jameela Jamil.
6. The first person you go to for advice
My mum – she's always been the most supportive and intelligent person I know.
7. A favourite photo from your camera roll
My two kids playing in a puddle on a netball court. I love how much fun they are having doing something so simple.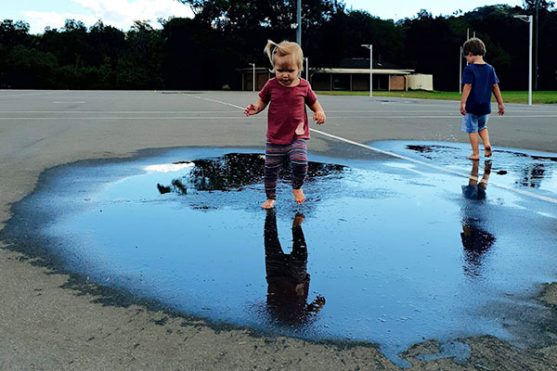 8. A personal quality you value in others
Honesty.
9. Something you're trying to do differently in 2021
When you have so many competing priorities (kids, study, work etc) sometimes it's hard to think about yourself first. So, this year I have been trying to practice more self-care.
10. I'm happiest when…
I'm reading a book or going to the movies (both paired with copious amounts of popcorn).