Macquarie Law School Dean Dr Marc De Vos in front of a portrait of late union leader, activist and environmentalist Jack Mundey AO at the University's recent Archibald Prize Dinner.
A special spot bought back to life
One of the most pleasing aspects of the Central Courtyard Precinct redevelopment is the rehabilitation of the adjacent section of Mars Creek and the revitalisation of our outdoor amphitheatre – the site of a number of important moments in Macquarie's history.
Here, Property's Project Director Tony Carton gives us a peek at the completed works ahead of the precinct's opening early next year.
This work follows the University's earlier rehabilitation of the upper section of the Creek (New life on Mars, This Week September 2018) 
---
Milestone for ARC Centre of Excellence in Synthetic Biology (COESB)
L-R: Vice-Chancellor Professor S Bruce Dowton, Professor Ian Paulsen, Deputy Vice-Chancellor (Research) Professor Sakkie Pretorius, Executive Dean Faculty of Science and Engineering Professor Magnus Nydén and Head of the Department of Molcular Sciences Professor Alison Rodger.
ARC Centre of Excellence in Synthetic Biology (COESB) Director Professor Ian Paulsen was joined by Vice-Chancellor Professor S. Bruce Dowton and other senior staff as the University officially opened the Centre's new labs at a special ceremony last week.
The Centre brings together nine Australian universities and a range of partners – including biotech start-ups, government departments, international university and research facilities, medium to large business and industry bodies – with an aim of creating an environmentally sustainable processing industry, leading to significant rural investment, jobs and new export opportunities.
---
A colourful thank you for supporters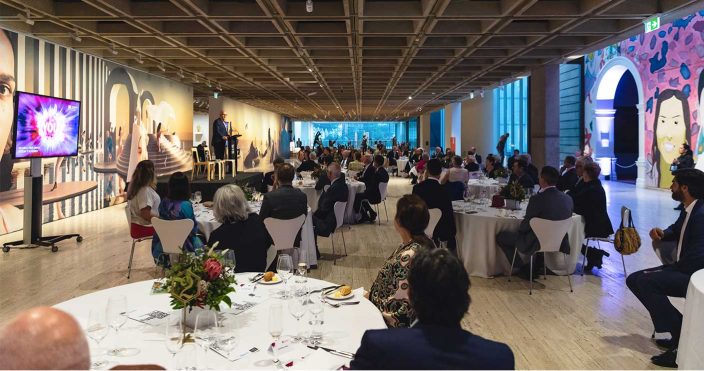 Vice Chancellor Professor S. Bruce Dowton welcomed 80 guests to the Macquarie University Archibald Prize Dinner, held at the Art Gallery of New South Wales last month.
Donors and supporters of the University were given a private tour of the 2020 Archibald Prize exhibition by AGNSW Director Michael Brand and heard from the Vice-Chancellor and other University leaders about the direction and priorities for the University in the coming years.
---
Future is safe in their hands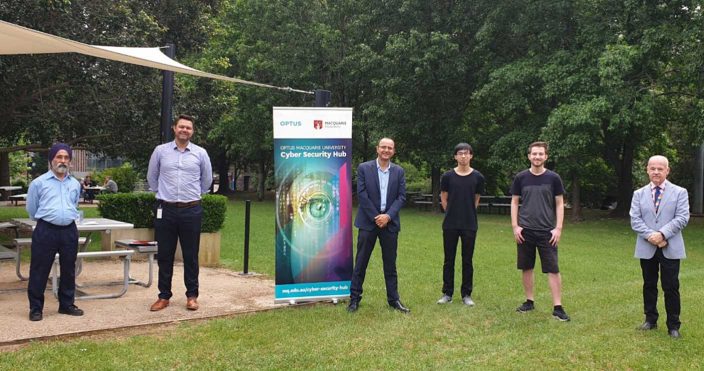 70 students participated in the 12–hour 'Hack Mac 2020' cyber security hacking challenge. One of the 52 challenges was getting the students to hack into a smart camera to see and hear what was happening in the Chief Information Security Office. What a great way to draw attention to the proliferation of smart devices in many homes! 
---
An everyday hero in our midst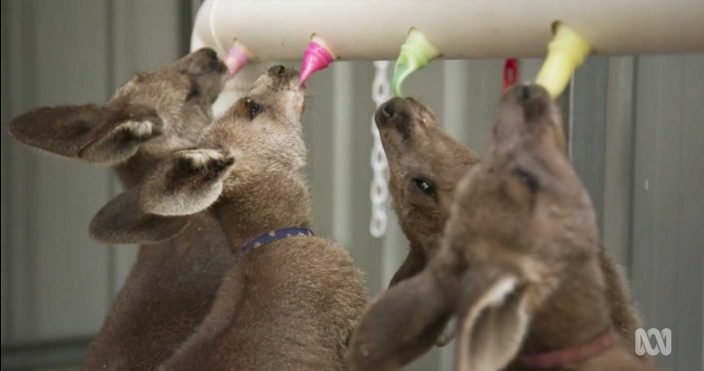 If caught Wild Australia: After the Fires on ABC TV last week, you might have spotted a familiar face.  Macquarie's Animal Welfare Officer Dr Justin Clarke was captured providing veterinary care to bushfire affected animals at the Wandandian Kangaroo and Wallaby Sanctuary, south of Nowra.
Justin – who is a trained veterinary surgeon and also has a Master of Wildlife Management from Macquarie – was making the most of his staff volunteering leave to provide much needed expert help at the Sanctuary.
At Macquarie, Justin oversees the health and welfare of animals involved in research and teaching, both on and off campus, and provides general advice and veterinary assistance to staff. (He likes to keep an eye on our own campus wildlife as well!).
You can watch the program on ABC iView (Justin appears at around the 21 minute mark). Note: does contain content that may distress some viewers. 
---
Pitch perfect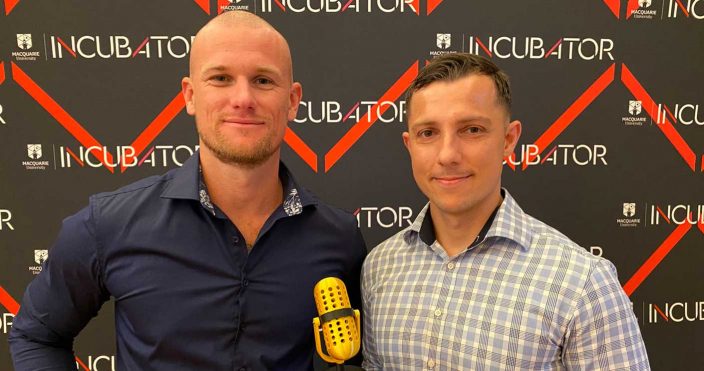 Coming up with new ideas is one thing but knowing how to sell an idea is often just as important to success. The Macquarie Incubator aims to empower their resident startups to deliver pitches that will make their ideas stand out from the crowd.
Six Incubator startups battled it out at the Macquarie Incubator Pitch Competition Final last month, and the winners were:
Best Pitch: Invicta (pictured) (watch the pitch)
Most Appealing Investment: Crewmojo (watch the pitch)
Audience Choice Award: Benevolence Financial Group (watch the pitch)