It's brought us great pride to share your achievements in This Week in 2020, and we've saved our biggest Awards and Recognition for last, with a bumper December edition.
---
Professor Carlson joins the humanities elite
Professor Bronwyn Carlson from the Department of Indigenous Studies (main picture) has been elected as a new Fellow of the Australian Academy of the Humanities – the highest honour for achievement in the humanities in Australia.
One of only 22 researchers and practitioners elected in 2020 across a wide range of fields including culture, history, the arts, languages, linguistics, philosophy and ethics, archaeology and heritage.
"I feel very humbled to be elected among such high-calibre researchers, including several Indigenous scholars who continue to make a huge contribution to Humanities," says Bronwyn.
---
Maina's Eureka moment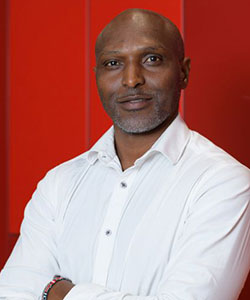 Congratulations to Dr Maina Mbui from the Department of Earth and Environmental Sciences who is a member of the Social-Ecological Research Frontiers team which won the 2020 UNSW Eureka Prize for Excellence in Interdisciplinary Scientific Research.
Meet Maina in this week's Researcher Profile >>  
---
Our environmental champion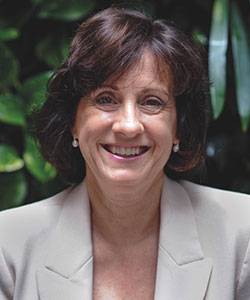 Congratulations to Pro Vice-Chancellor (Research Integrity and Development) and Distinguished Professor of Biology Lesley Hughes who has picked up two awards at the Australian Association for Environmental Education's 2020 NSW Environmental Education Awards. Lesley was named the Tertiary Educator of the Year, while also taking home the Overall 2020 NSW Environmental Educator of the Year Award.
The awards recognise individuals, organisations and programs in NSW that have provided leadership and inspiration to others while contributing to quality environmental education.
Professor Hughes' research has long informed international debate and policy around the impacts of climate change on species and ecosystems. She has served as a lead assessment report author for the United National Intergovernmental Panel on Climate Change, was a former Federal Climate Change Commissioner and is currently a Councillor with the Climate Council of Australia.
---
High five for highly cited
Five Macquarie researchers have once again been recognised as pioneers in their fields, making the Clarivate Web of Science Highly Cited Researchers list for 2020.
The list compiles the most influential researchers across 1250+ institutions in over 50 countries, cementing these five as researchers with true global impact:
---
Rovers rule: Curriculum Transformation initiative wins best practice award
Program Beacon's 'Rovers' initiative has won the Excellence in Student Engagement award at the Association for Tertiary Education Management (ATEM) / Campus Morning Mail Best Practice Awards.
The peer-to-peer communication initiative saw students employed to rove around strategic campus locations, chatting with fellow students about curriculum changes and gathering feedback to help shape future engagement.
Program Beacon was also highly commended in the 'Excellence in Innovation' category while Jennifer Martin, Executive Officer in DVCA (and previously Faculty Student Administration Manager in the Faculty of Human Sciences) was highly commended in the 'Excellence in Leadership' category.
---
Dharug-led research collective recognised again
The Yanama budyari gumada research collective – involving researchers and students from Macquarie – is the joint winner of a NSW National Trust Heritage Award in the Aboriginal Heritage category.
The collective is led by Dharug custodians Uncle Lex Dadd (an Adjunct Fellow in the Department of Geography and Planning) and Aunty Corina Norman, together with NSW National Parks and Wildlife Service, Macquarie's Associate Professor Sandie Suchet-Pearson and Marnie Graham, and Newcastle University.
Learn more about Yanama budyari gumada in our This Week story on their International Green Gown Awards nomination >> 
---
Another L&T win for a Macquarie favourite (#everyonesaywow)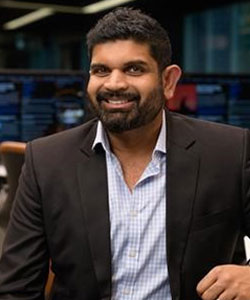 Dr Prashan Karunaratne (known among students for his popular slogans 'Economics is wow' and 'Everyone say wow') has been recognised by the Australian Business Dean's Council (ABDC) with their award for Innovation and Excellence in Teaching and Learning.
This award recognises outstanding university teachers who demonstrate leadership through sustained commitment to learning and teaching innovation, quality teaching, and sustained dedication to improve the student experience and learning outcomes in higher education.
Professor Eric Knight, Executive Dean of Macquarie Business School, says Prashan's award is testament to the continual focus on learning and teaching within the school.
"Congratulations to Prashan on this wonderful accomplishment and for using innovation to enhance teaching quality across our School," says Professor Knight.
---
Macquarie's very own Data Hero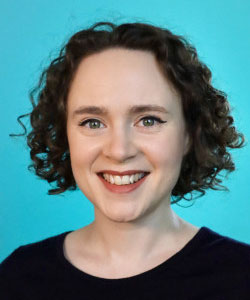 Dr Denis Bauer – leader of the recently announced MQ-CSIRO collaborative research group – has been announced as the newest Amazon Web Services (AWS) Data Hero.
The Hero program recognises data experts who actively participate at the forefront of technology trends, leveraging their extensive technical expertise to share knowledge and build a community around a passion for data services.
---
PACE Prizes celebrate student impact
Outstanding student achievement in the University's multi award-winning PACE (Professional and Community Engagement) program has been recognised with the announcement of the 2019 PACE Prizes.
The Prizes celebrate the positive impact of Macquarie students; our deep connection with industry and community partners; and PACE students' enhanced employability outcomes. Prizes are recorded on the students' academic transcript and their Australian Higher Education Graduate Statement.
This prize winning students partnered with companies and organisations including the Zoo and Aquarium Association, the Cambodian Organisation for Children and Development, Screen Australia, Konica Minolta and Ronald McDonald House.
View the full list of winners on the PACE Prizes webpage >>
---
Grants
Congratulations to Associate Professor Joanne Jamie, Dr Ian Jamie, and collaborators for being awarded a $100,000 grant in the Australian Government's Maker Projects: Community STEM Engagement scheme.
Their project empowers youth from low socioeconomic status regions to gain leadership and STEM skills and address local and global challenges.
Minister for Industry, Science and Technology Karen Andrews said the funded projects would directly benefit students across Australia, with flow-on benefits for the whole nation.
---
The Medical Research Future Fund (MRFF) has awarded $174,992 to the School of Education's Professor Sheila Degotardi and collaborators, as part of their special Coronavirus research response grant scheme.
The project – entitled Harnessing the health communication power of the early childhood sector – will bring together researchers from the Faculty of Arts and Faculty of Medicine, Health and Human Sciences, as well as external partners, to investigate the quality and effectiveness of public health information used and communicated by the early childhood education sector during the COVID-19 pandemic, with findings to inform Best Practice Health Communication Guidelines and Recommendations.
"The early childhood sector was an unsung hero during the COVID-19 pandemic – largely remaining open to provide continuity of care and education for young children and families," says Sheila. "This is an exciting opportunity for early childhood researchers and sector partners to collaborate with health researchers and organisations in order to strengthen health communication channels for the future."