It has been a unique year for our teaching staff and they have shown remarkable adaptiveness and positivity in these uncertain times. We are proud to recognise their outstanding achievements through this year's Vice-Chancellor's Learning and Teaching Awards.
This year we received 127 nominations, a record number for these awards. Over the coming weeks we will be profiling the Highly Commended Finalists in each category from the four faculties, the Library and Macquarie University International College.
We begin with the incredible staff from the Macquarie Business School.
---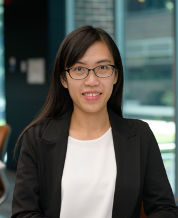 Dr Jennifer Lai
Student-nominated award
As a tutor for Marketing Research for the last five years, Dr Jennifer Lai has noted that many marketing students find statistics daunting. As a result, she focuses on conducting research and drawing learnings to foster positive engagement with her students.
"During tutorials, I focus on providing insightful feedback to students and motivating them to participate. Therefore, students leave my tutorials feeling well informed and confident. This extends outside the class to provide students with customised support which helps them overcome their anxiety and succeed," Jennifer says.
"My passion for teaching enables me to reshape students' learning experience and be an even bigger part of their study journey."
Her students appreciate her personal approach to teaching, singing her praises.
"Jennifer has been an outstanding and inspiring tutor in my university experience. She has gone above and beyond to enthuse students in market research and has shown genuine understanding and support during an unprecedented time," said one of her students.
---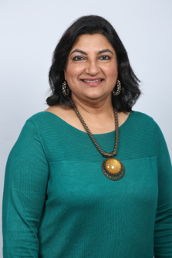 Nandini Krishna Kumar
Student-nominated award
Nandini Kumar is a lecturer in the Department of Accounting and Corporate Governance who fosters student engagement, embraces personalisation and applies active learning methods to provide students with a fun learning experience.
"I apply cooperative learning by using a clustered seating arrangement to enable peer-to-peer interactions. In this active peer-learning environment, I move between tables answering students' questions. Students feel a sense of belonging and start to have fun, which substantially increases learning and class attendance," she says.
"I have obtained similar results with this approach during COVID-19, using breakout rooms and discussion forums. Groups that are established in week one are maintained through the session, which builds real-world competencies like teamwork, conflict management and communication. Computers, which can be a distraction, are now leveraged innovatively using collaborative case studies and Excel exercises done in pairs or trios.
"While 'nothing to improve' student feedback is flattering, I want to raise the bar on student engagement. I am currently working on a funded project to improve student engagement and learning outcomes."
---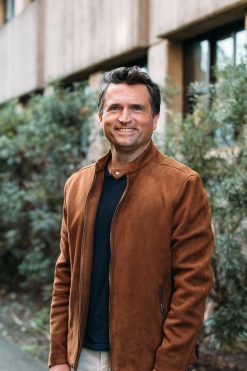 Dr Troy Sarina
Student-nominated award
As a senior lecturer in the Department of Management, Dr Troy Sarina has developed a deep commitment to being an educator that helps students refine perceptions about themselves, each other, and institutions within society. To do this, he focuses his teaching on 'life-ready skills' such as critical thinking and negotiating.
"My teaching philosophy has been anchored in exploratory practice. That is, an approach to learning that allows both the teacher and student to refine what and how they learn based on the interactions they have with each other. I feel honoured to have received a student nomination for my teaching, especially given the rapid transition to digital learning brought about by COVID-19," says Troy.
"For me, this transition marked an important evolution in my teaching as I successfully transplanted exploratory practice to an online environment. Ultimately, I have learnt that it is not just students that have transformative experiences through education. I now realise that learning is symbiotic and is most effective when the teacher and learner improve their understanding by sharing their insights with each other."
---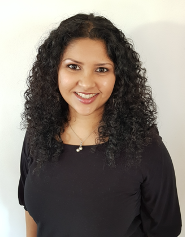 Leeanne Mendonca De Mello
Sessional staff award
Leeanne Mendonca De Mello is a dedicated tutor across three departments in the Macquarie Business School. Her reputation for great teaching led to her selection to record tutorials for students in the recent shift to online learning.
"My aim was to create the same classroom 'feel' for students learning online. I discovered that facing the class was key in keeping students engaged and interacting effectively throughout the lesson. Therefore, I transitioned from a whiteboard to a visualiser and adopted a stylus for live Zoom sessions. These tools allowed students to connect my illustrations with my explanations in real-time and helped them comprehend the application efficiently," she says.
"Addressing students by their name, walking around the classroom when asking questions, and maintaining eye contact via a visualiser are attributes I practice, which gives students a sense of inclusion and motivates participation.
"My passion for teaching stems from my satisfaction when students leave each tutorial feeling empowered and confident to return with an 'I-can-do-it!' attitude."
---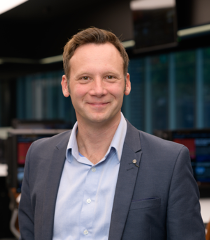 Associate Professor Erik Lundmark
Teaching excellence award
Over the last five years, Associate Professor Lundmark has taken a lead role in developing the Entrepreneurship Major offered across several undergraduate programs in multiple faculties. The ideas explored within the Major's framework empower students from all backgrounds to shape their own learning experience to increase engagement.
"I facilitate engagement throughout the semester by focusing on the process rather than just the outcome of the students' projects," he says.
"To capture the imagination of people from all backgrounds I strive to let many voices be heard, not only from students, but also from guest speakers and coaches with varied backgrounds."
"I build on experiential-learning principles to foster transformative learning. Questions, assignments, cases and exercises are designed to make students question theory and their own preconceived notions. This is particularly important in entrepreneurship and management where underlying assumptions often become self-fulfilling prophecies."
---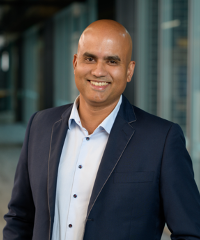 Dr Lurion De Mello
Educational leader award
Dr Lurion De Mello is a senior lecturer and course director in Finance who has been with the University since 2007. He believes that an impactful curriculum provides students with lifelong soft skills and teaches them to be critical thinkers.
"I took over AFIN3010 as Unit convenor in 2011 and revamped it into a fully industry-taught capstone subject. I reduced invigilated assessments and simultaneously introduced projects based on a broad set of topics that were in line with the dynamics of the industry, thereby impacting future careers of students," he says.
"Currently, I am part of the Curriculum Review Task Force looking at the relevance, cross-disciplinary connection and sustainability of degrees in the Macquarie Business School to have an engaging curriculum that will shape our future leaders. The important influence of other disciplines like behavioural science, fintech, law, economics, and statistics need to be incorporated to keep the curriculum in line with future industry requirements."
---
Stay tuned in the coming weeks as we reveal all our Highly Commended Finalists and share details on when the winners will be announced.