(L to R):  Archie Law, Chair, Sydney Peace Foundation; Macquarie student Sofia Ihsan; Professor Sean Brawley, Pro-Vice Chancellor (Programs and Pathways); Professor Kerryn Phelps AM; and Edward Santow, Human Rights Commissioner.
On World Refugee Day, 20 June, the Widening Participation Unit (WPU) hosted the Sweetest Memory High Tea at the Art Gallery of NSW to raise funds for Macquarie University's Refugee Financial Need Grant. To date, WPU has raised $17,838 to support Macquarie University students from refugee backgrounds. If you missed out, it's not too late to make a contribution. Find out more about The Sweetest Memory or purchase The Sweetest Memory Cookbook and other items from the Widening Participation store.
---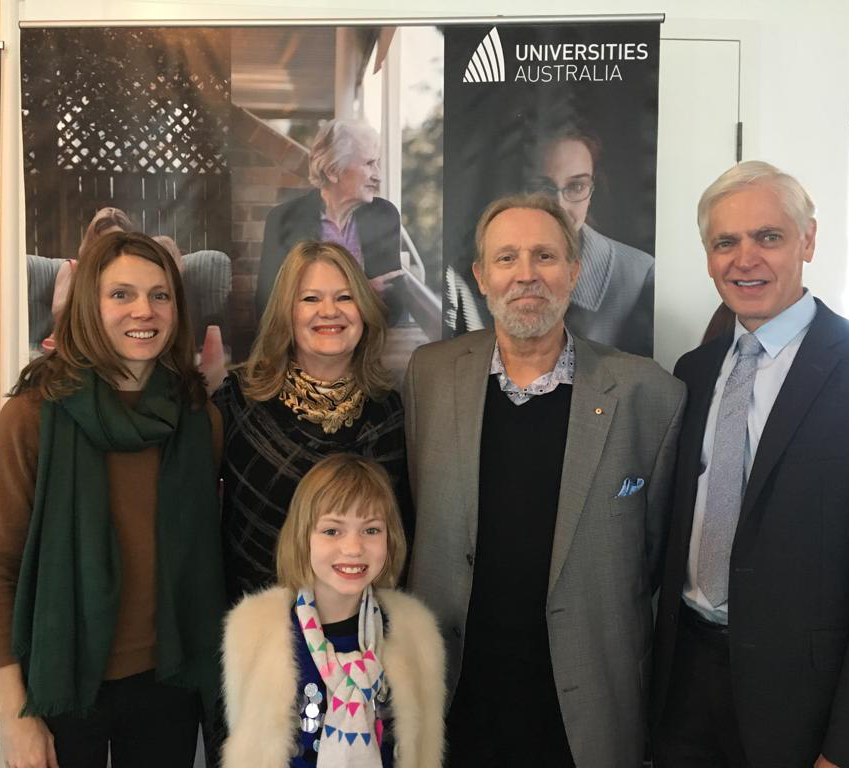 Macquarie University Honorary Fellow Robyn Wheldell (second from left) – co-director of MultiLit child literacy program – was the star of the show as Universities Australia launched the latest phase of their Uni Research Changes Lives campaign, which calls for greater investment in research.
Robyn features in the campaign alongside young MultiLit participant Matilda, who overcame her reading difficulties through the program.
Robyn, Matilda and her mother Alice were joined at the campaign launch in Canberra by MultiLit founder Emeritus Professor Kevin Wheldell and Professor Sakkie Pretorius, Deputy Vice-Chancellor (Research).
---
Macquarie volcanologist Associate Professor Heather Handley recently took The Living Room's Dr Chris Brown on a (very cold and rainy) tour of the Mt Schank volcano, for a segment on Australia's little-known Newer Volcanics Province across south-eastern Australia.
Heather is currently researching the province, using the chemical patterns in volcanic crystals to investigate the magma plumbing systems of the volcanoes and to determine how fast magma rises to the surface of the Earth.
The episode can be viewed on the 10 Play website (the volcanoes segment commences at 22:20).
---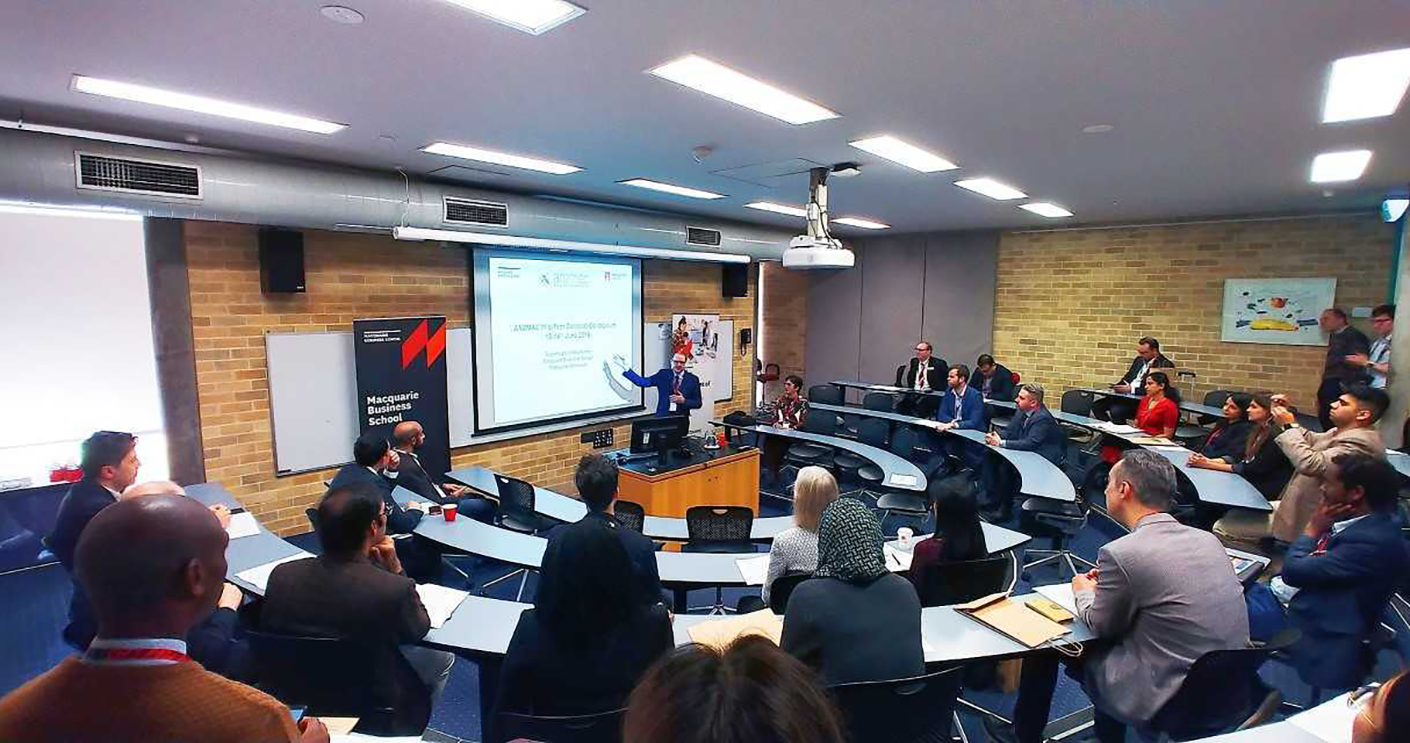 The Department of Marketing recently hosted the ANZMAC Mid-Year Doctoral Colloquium, with participation from academics, industry professionals and PhD candidates from across Australia, New Zealand and South Africa.
Supported by the Australian and New Zealand Marketing Academy, the colloquium was open to doctoral students and attracted 54 participants. Candidates presented their research and received feedback and mentorship from senior researchers and industry professionals. The colloquium was very successful and garnered positive feedback from participants, who made note of its high-quality interactions, presentations and supportive environment.
---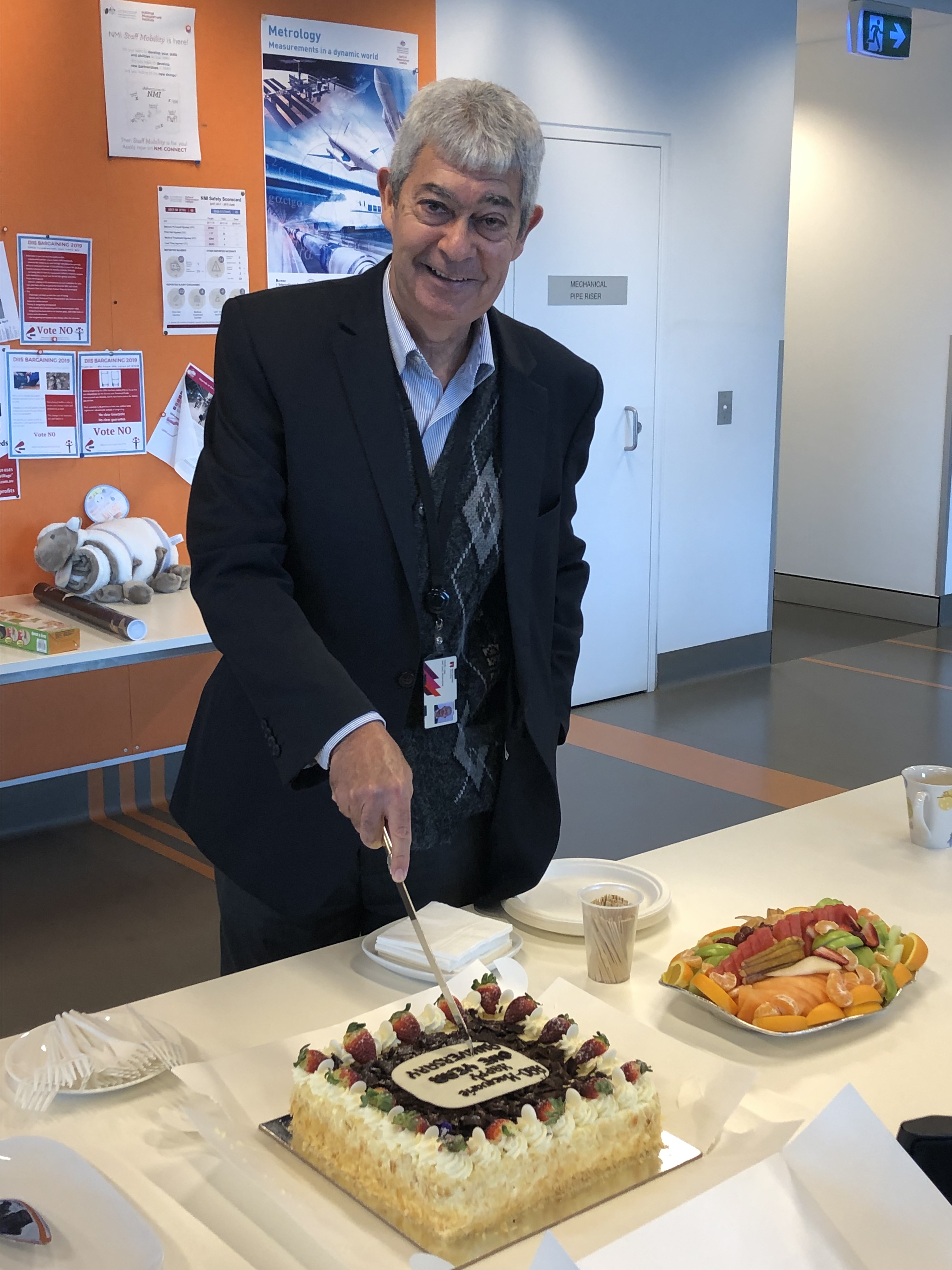 AAO (Australian Astronomical Optics) has just celebrated its first birthday at Macquarie. And there was cake!
Located a little off the main campus at 105 Delhi Rd, North Ryde, AAO sits in the North Ryde tech precinct, doing very high-tech work indeed.
Australian Astronomical Optics (AAO)-Macquarie is a recognised world leader in the field of astronomical research instrumentation. AAO-MQ has significant expertise in developing innovative new technology for use in astronomical instruments; and in developing data systems for the storage and access of data from such instruments, as well as in utilising these instruments for scientific research.
Find out more about their exciting work here
---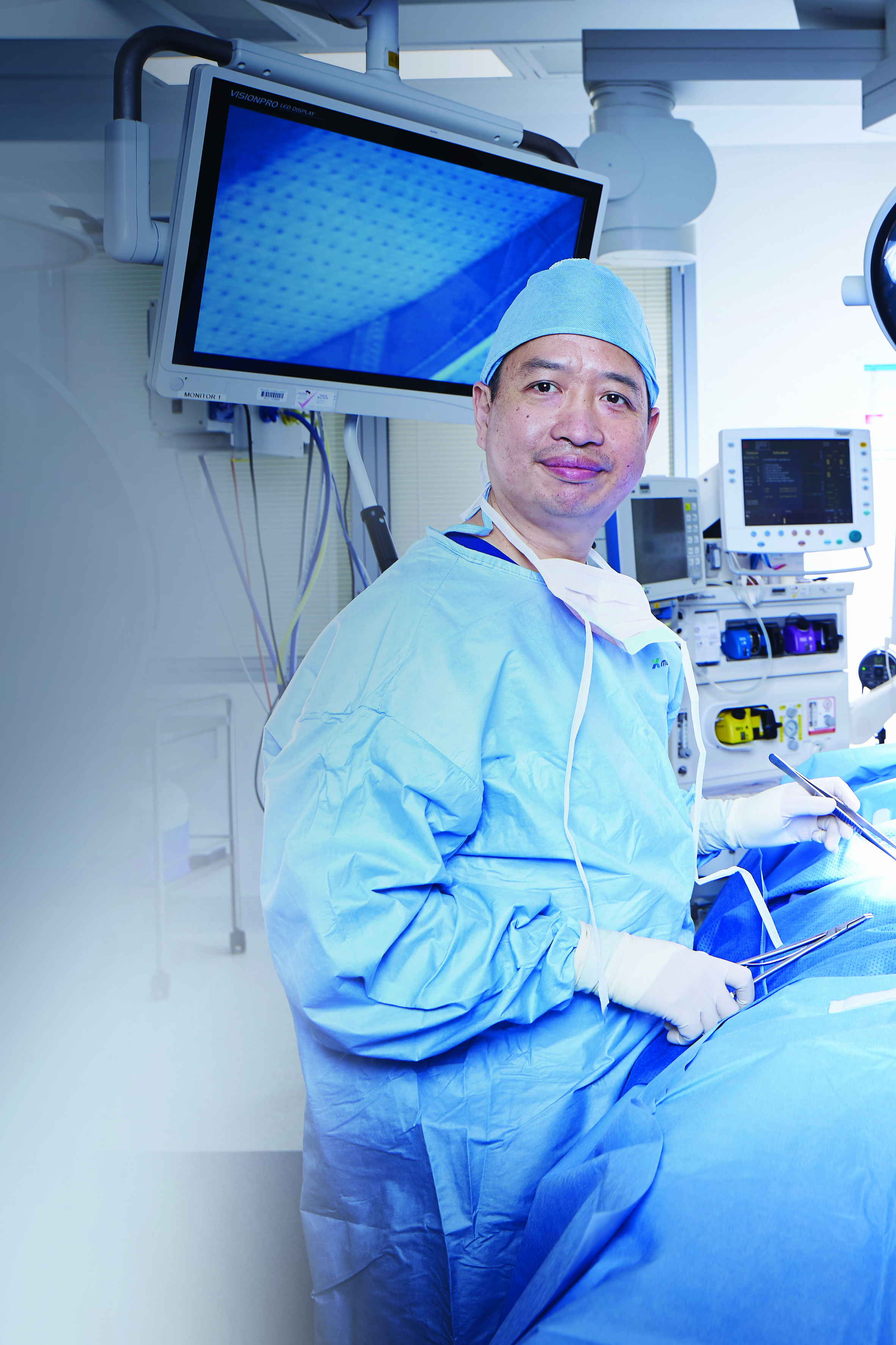 Congratulations to Professor Martin Ng and our structural heart team who successfully completed the first percutaneous repair of tricuspid valve regurgitation in the Southern Hemisphere. Another first for Macquarie University Hospital.