Joanne Stephan has photographed some amazing things during her two years working at Macquarie: whales, robot wars, sting rays, secret World War II tunnels … but nothing compares to what she experienced as a special guest photographer on an archaeological dig in the Near East.  Here she shares how it all came about.
---
It all started in early 2018 when I completed a photography project for Dr Gil Davis – the Director of Macquarie's Ancient Mediterranean Studies Program. He told me that some of our Ancient History students would soon be travelling to Israel for an excavation at Khirbet el-Rai, jointly led by Macquarie University, the Israel Antiquities Authority and the Hebrew University of Jerusalem, and asked if I could come along and document their experience.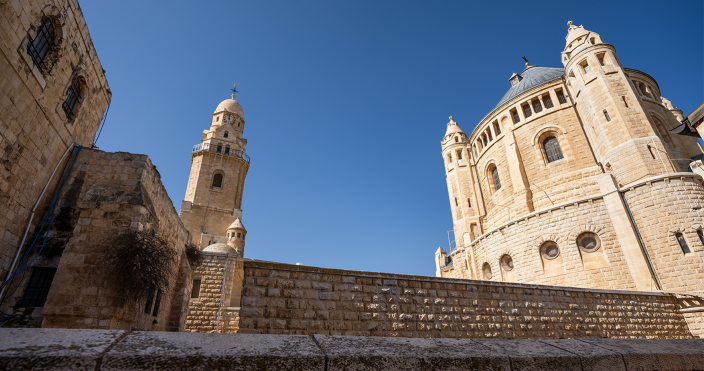 Next thing I knew, I was hauling two 30 kilogram suitcases of photography equipment onto the luggage belt at Sydney Airport, and about to embark on one of the most amazing experiences of my life. I was excited and nervous at the same time, as I had never travelled that far before, let alone with a group of people I had never met.
As a photographer/ videographer, when heading out on assignment there's an anticipation that builds – you're out there to create what you've imagined. I'm no historian, so my challenge was going to be understanding the process of archaeology, to be able to capture the story visually and tell it in a compelling way. I would be learning on the job and getting to know each student on a personal level to be able to share their experiences.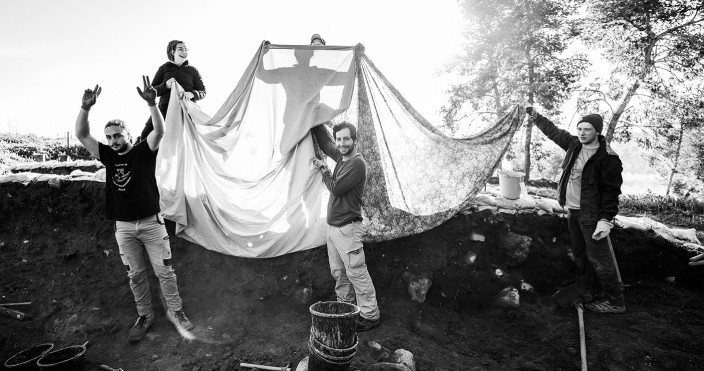 The next three weeks were spent accompanying students as they participated in the excavations at the dig site, where they were looking for proof that King David ruled over Southern Judea.
The dig days were long – with 5am starts, cold weather, exhaustion and challenging conditions. It was a constant mission to stay focused and try to capture all the aspects of the dig with both still photography and video content.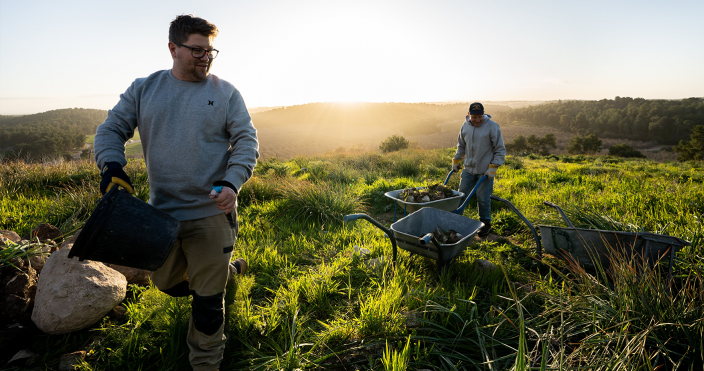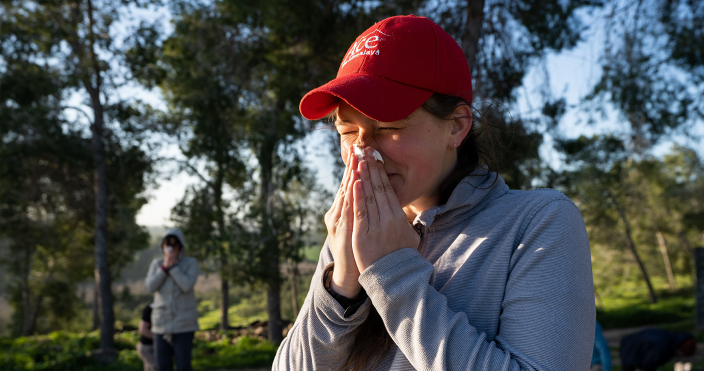 The days of hard work were peppered with moments of real excitement, as each new discovery was made. They uncovered pottery from the Hellenistic period and then, as they excavated further down, they uncovered walls connecting rooms and courtyards dating back to the iron age.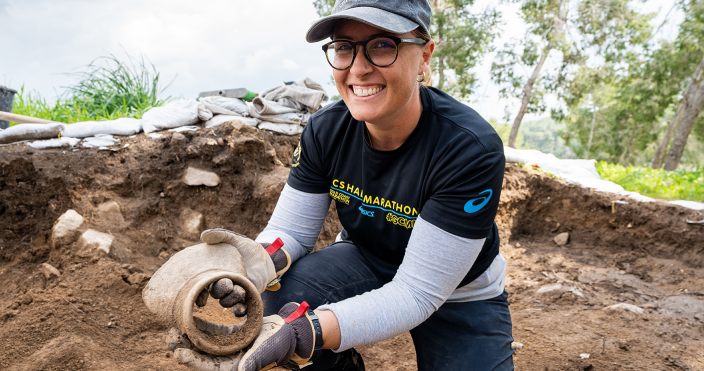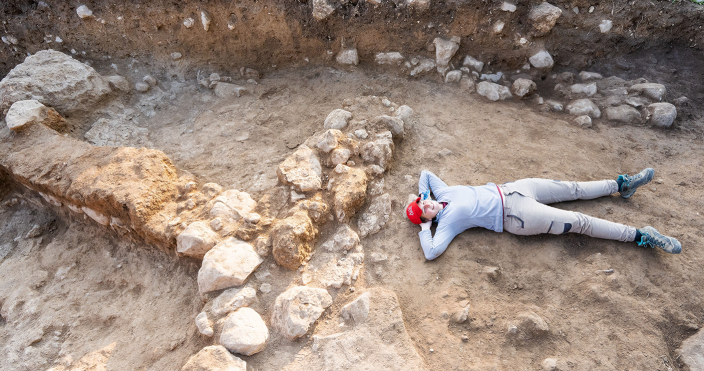 After a hard day's dig, we'd pack up and head back to the bus, for our trip home to our shared accommodation in a Kibbutz. The students would begin washing the pottery at 4pm before attending evening lectures, and then eating dinner at 7pm. It was quite a tough schedule and most nights I would finish at 11.30pm.
Our early morning alarms continued to ring on the weekends, when we travelled to historic sites and museums around Jerusalem, Masada, The Dead Sea, City of David and the Sea of Galilee.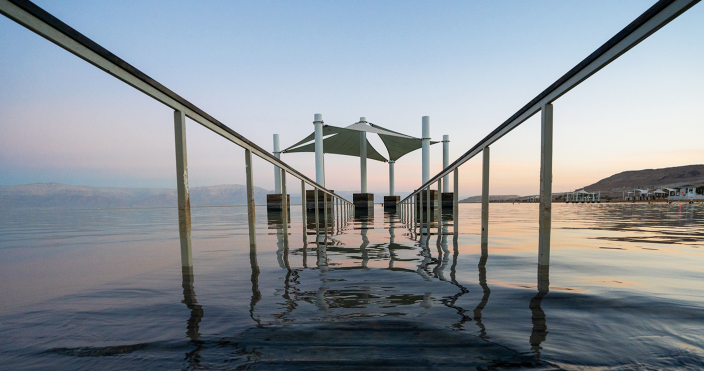 With so much to see, the schedule was tight – we were constantly on the go from one site to another, with the occasional respite stop for traditional local meals – typically yoghurt, salads, kebab skewers and of course falafel!
There were days of gorgeous sunshine and blue skies, as well as days of walking in the rain and mud to get to our destination. Those moments were challenging, both physically and mentally, but the experience and inspiring views outweighed any struggle.
From the breathtaking views of Masada, to the calming vibes of the Dead Sea – these were the moments that sparked my creativity, being immersed in the history of each site and being able to capture and share these moments with the students.  After learning about the history of Israel and experiencing its culture alongside the students, I really felt I was capturing 1000 words with each image, as the expression goes.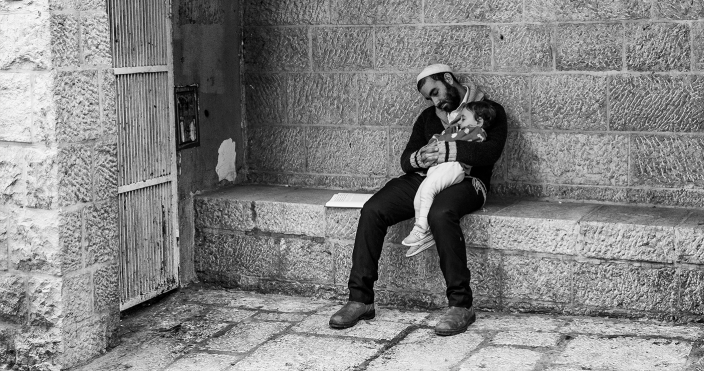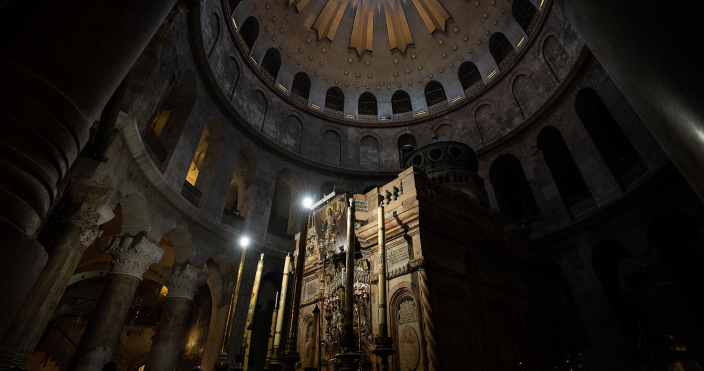 It was such a mind-blowing experience and privilege to travel with this amazing group of students and capture their journey in one of the most historic corners of the world. As I got to know each student, I was no longer an outsider doing "a job" – I became part of the group; part of the journey. Not only was I able to capture and tell a great story, I made some amazing friendships along the way, which I am very grateful for.
I would like to thank Dr Davis and the whole team for inviting me to be part of such an incredible experience. It is absolutely the highlight of my career to date.
Watch Unearthing Ancient Israel (photography by Joanne Stephan):

---
Macquarie University's participation in the dig at Khirbet el-Rai was made possible with the generous support of the Roth families and Mr Isaac Wakil, in honour of his late wife Susan.