Future facing: leading lights in Australian business – from a diverse range of ages, backgrounds and experience – make up the industry advisory board for the new Macquarie University Global MBA. From left: (seated) Anne Cooper, Macquarie's Dr Yvonne Breyer and Associate Professor Lan Snell, Warren Bingham; (standing) Peter L. O'Brien, Carrie Kwan, Yasmin King, Ian Bertram, Dr Bernadette Aliprandi-Costa, Giles Gunesekera, Diem Fuggersberger.
To mark last week's launch of the Macquarie Business School, we highlight some of the School's outstanding business minds.
Collaboration key at new Macquarie Business School
Professor Stephen Brammer, Executive Dean of Macquarie Business School was featured in The Australian regarding the launch of the new Business School.
---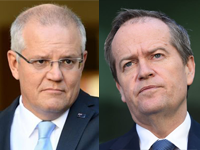 Climate wars: what you need to know before you vote on Saturday
Carbon pricing expert Stefan Trueck, Professor of Business Analytics, sits down for a Q&A on the differences between the major parties' climate policies.
---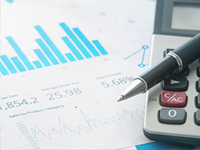 Can numbers be trusted? How annual reports could look in the future
Dr Andreas Hellman from the Department of Accounting and Corporate Governance addresses how new technology may soon replace questionnaires to delve deeper into our subconscious reactions to financial information, which could revolutionise the way annual reports are designed.
---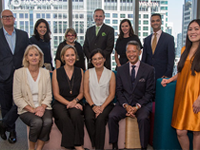 Meet Australia's most diverse board
Associate Professor Lan Snell explains Macquarie University's Business School has reimagined the MBA for a future, global workforce, advised by an industry board whose composition also leaves the past behind.
---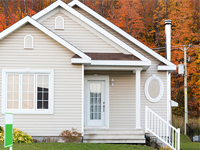 How Blockchain could change the way you buy your next house
Slashing the cost of real estate conveyancing is just one of the ways blockchain technology will transform commerce and affect our daily lives. Professor Tom Smith, Head of Macquarie's Department of Applied Finance, explains.
---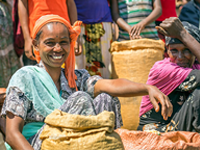 Keep it local to help break third world poverty cycle
New research from Professor Aron O'Cass from the Department of Marketing will provide a road map for governments and manufacturers in developing countries to help end entrenched economic disadvantage.
---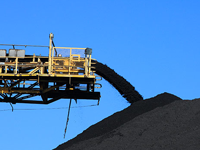 Why is Australia still opening coal mines?
 While most countries see renewables as the way of the future, Australia is still obsessed with fossil-fuels. Macquarie Business School's Professor Martina Linnenluecke examines the business case for coal.
---
Cashless society a foil for rogue banks
The potential for money laundering by rogue banks will diminish as Australia transitions to a cashless society, says Macquarie Business School's Professor Tom Smith.