Harmony Day is Thursday March 21. For some Australians it means nothing more than a mad dash to the shops to find an orange t-shirt for their child's Harmony Day school celebration. For others, it's a chance to reflect on Australia's multiculturalism and the power of inclusiveness, respect and belonging.
Macquarie's own Harmony Day event 'Drawing Connections' also pays tribute to the UN International Day of Forests, with a number of events focusing on sustainability. The day includes a panel event featuring notable Macquarie alumni and staff (including renowned surgeon and refugee Dr Munjed al Muderis) talking about how they navigated their cultural diversity to build successful careers.
Here we ask three Macquarie staff what Harmony Day means to them.
---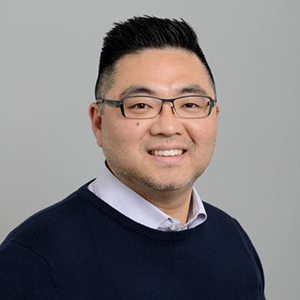 Sung-Young Kim is Lecturer in the Department of Modern History, Politics and International Relations. He is a Chief Investigator on a multi-institutional Australia Research Council (ARC)–funded Discovery Project 'East Asia's clean energy shift: enablers, obstacles, outcomes and lessons' (2019-2021). His research and teaching is in International Political Economy with a comparative focus on East Asia.
"We don't spend enough time appreciating, let alone identifying, the achievements of our ancestors who came to these shores. Harmony Day should therefore be a day when we reflect on the contributions (in different ways) of waves of immigration to building this country. It should also be a day when we take stock of who we are now. This means valuing differences amongst us while also unearthing the strands that bind us as an Australian community, celebrating our uniqueness. This also means recognising what we can do better."
---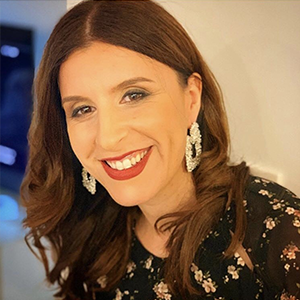 Dr Randa Abdel-Fattah is a DECRA Research Fellow in the Department of Sociology, researching the generational impact of the war on terror on post 9/11 youth. Her most recent book is Islamophobia and Everyday Multiculturalism. She has written 11 novels, including Does My Head Look Big in This? which won Australian Book of the Year for Older Children in 2006.
Randa will be taking part in a panel discussion on anti-racism on campus on Wednesday 3 April.
"For me, Harmony Day is a trigger. A trigger that reminds me to refuse to depoliticise race; reminds me that Harmony Day was introduced to divert attention from the International Day of Eliminating Racial Discrimination. 'Harmony' is reduced to an ethnic food sideshow if it ignores the wider project of racial justice. For me Harmony Day is about drawing attention back to the original import and intent of the day: fighting racial discrimination, demanding justice for Indigenous Australians and racialized groups. And so I'll send my kids off to school in their orange clothes, but remind them on whose land we live." 
---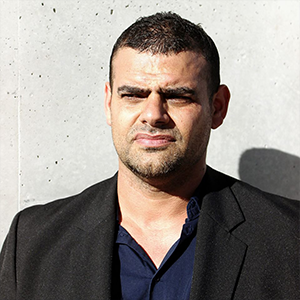 Todd Phillips is a Bundjalung and Gumbaynggirr man from the north coast of New South Wales. Todd is the Aboriginal Workforce Development Coordinator working within Walanga Muru and Human Resources and is passionate about working in partnership across the University to drive Macquarie's Aboriginal and Torres Strait Islander Workforce Plan and build a robust Indigenous workforce.
"Harmony Day to me provides the opportunity to pause and really celebrate our country's great diversity and I always ask myself what role I can play in making my community and my workplace a more inclusive one and what small part can I play in eliminating racial discrimination? One way I do this is taking whatever opportunity I can to share the unique cultural stories that have been passed to me by my Elders from my community, with my peers and colleagues to empower and inspire them."
---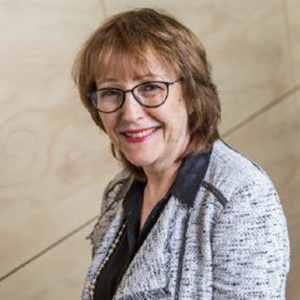 Professor Lucy Taksa, Professor of Management and Co-director of the Centre for Workforce Futures, was a member of the Equal Opportunity Division, the NSW Administrative Decisions Tribunal and the NSW Ministerial Round Table on Cultural Diversity in the Workplace. She is currently Board member of Settlement Services International Ltd, which supports refugees in NSW Queensland. She has published on migrant workers' social capital, diversity management and intersectionality.
"Australia has celebrated its multicultural diversity through Harmony Day since 1999. Yet, we need to recognise that since 1966 this has been the UN's International Day for the Elimination of Racial Discrimination, in remembrance of the 1960 racial massacre in Sharpeville, South Africa. As Helen Szoke – the former Federal Race Discrimination Commissioner – noted, Harmony Day responded to concerns about growing racism and sought to promote inclusion without confrontation, something that remains critical today, especially in the workplace. 
"I have investigated workplace diversity since the late 1990s, specifically relating to migrant women, intercultural relations and EEO. An ARC project on Affinities in Multicultural Australia (with Ellie Vasta and Fei Guo) explored shared values and a new ARC project with Fei Guo and others, will examine migrant aging and well-being. Given continuing workplace inequities, I am also researching issues of conscious bias and vilification."