Dr Penny Van Bergen was recognised at last Wednesday's Learning and Teaching Awards with the Vice-Chancellor's Award for Teaching Excellence.
Her research into memory is integrated into her teaching of undergraduate education students, giving them a powerful understanding of how people retain and understand new information. Here she shares her insights into memory and why we so often misunderstand its role in learning.
---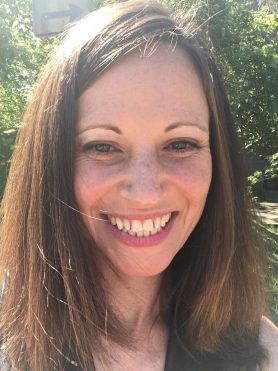 Memory underpins everything we do. Everything we know is held in long-term memory. It also underpins higher-order thinking. Anytime we want to think critically about an issue, or solve a problem, we recruit knowledge from long-term memory to help us do it.
In conducting research into memory and learning, particularly in educational contexts, I've realised how badly misunderstood the role of memory in schools and universities can be.
In educational contexts, memory is often associated with rote recall. The common concern is that students may regurgitate information by rote, rather than genuinely understanding it. But we know from research that memory is the storage system. Shallow understanding of a topic is a different problem, and not one that can be abolished by discarding memory.
Helping students to remember information shouldn't be seen as a negative. When we ask students what they remember, we are simply asking what knowledge they have.
One of the best things we can do is to help students themselves understand how they learn: that is, how the brain interacts and works with new knowledge to produce better or worse learning outcomes. When students understand their own memory systems, they are empowered to build and extend new knowledge.
Dr Van Bergen's tips for remembering your new password
To remember information effectively, it helps when the information is personally meaningful. It also helps to process that information actively in some way (e.g. creating a mind map, applying it to a new problem, or discussing the topic with a friend). Rote repetition is actually quite ineffective!
One advantage we have these days is our smartphones. But Google can only take us so far. To use Google, or other search engines, effectively we need to have some established knowledge about the topic. It is only then that we become effective at asking the right questions and vetting the outcomes.
Moreover, Google can't help us with things like passwords, which have no intrinsic meaning. We all maintain multiple passwords – for our OneID, email, myGov, internet banking – and sometimes it seems that just as we finally remember the current password, we are asked to enter a new one.  In this case, it can help to use a mnemonic: creating a more meaningful rhyme, song or some other association that might be better remembered than the information itself. By creating this association, we're also actively processing the to-be-remembered information.
Contrary to popular belief, brain training won't give you a stronger memory system. By using active processing, however, anyone can enhance their recall of specific topics.