Images featured above and below are the artist's impression only
---
As part of the Campus Development Plan, an exciting new Arts Precinct is being created. A transformational project for the Faculty of Arts, the new area will showcase the unique nature and focus of each department. Today we're excited to share some more details of the project and the first illustration of what's to come.
---
As we close out 2017 and prepare for a New Year, major developments will begin taking place in the area that will become a new Arts Precinct for the University, better preparing the area for the next 50 years of our growth.
The Macquarie University Arts Precinct Project (MUAPP) is a transformational project for the Faculty of Arts that will consolidate ten of twelve departments into a precinct that showcases the unique nature and focus of each.
"The development of the new Arts Precinct is an exciting project to happen in the rich history of our Faculty, and it represents a strong commitment and sizeable investment in the future of Arts, Humanities and Social Sciences at Macquarie University," says Professor Martina Möllering, Executive Dean of the Faculty of Arts.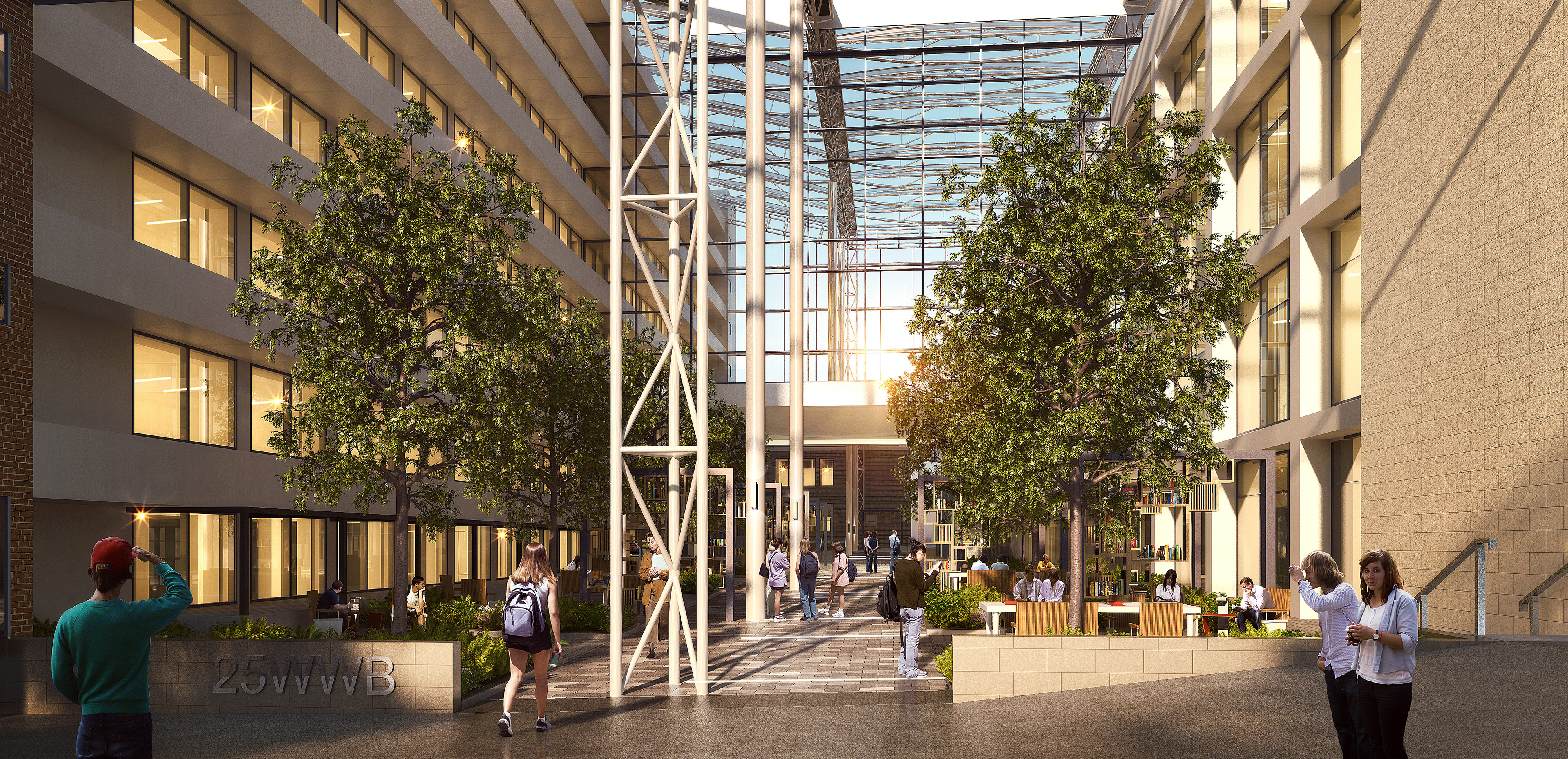 Artist's impression only
As part of the project, Buildings W6A and W6B will be renewed while retaining their legacy value. The redesign will encourage activity and collaboration among departments in an innovative new space while maintaining private areas for more focused work.
Corridors that were previously closed will be replaced with glass, and showcase walls and interactive display screens will reflect the Faculty's desire for transparency within its built environment.
In addition, the project will deliver a new 4800m2 building to the south of Building W6A consisting of a new office and showcase area and a consolidated museum facility. A new atrium space between W6A and the Museum will connect the buildings and offer covered access across the site.
"This new precinct will be a transformational learning and research-enriched environment with access to enhanced learning facilities and an immersive environment for languages and culture. It allows for the continued growth of the Faculty and is a big part of our vision for the future growth of our campus," says Mark Broomfield, Director of Property.
---
We look forward to sharing more details as we build this new precinct, which will be the central facility and social hub for the Faculty of Arts. For questions, email campusdevelopment@mq.edu.au.