A portion of Research Park Drive will shortly be closed permanently to better cater for the safety and amenity of our pedestrian population and to enable some key projects to improve the public realm in the area. From 9 December, there will no longer be drive-through access between Talavera Road and University Ave.
The carparks on Research Park Drive (East 2 and East 3) will remain open; however, access to the carparks from Research Park Drive via University Avenue will no longer be possible (see updated map below). Traffic that uses the road to drive through campus will need to use alternative routes.
Works will commence in January 2018 around the Becton-Dickinson (BD) Building located at 4 Research Park Drive to improve the public realm and are expected to take eight months to complete. During this time, there will be changes to some routines and accesses to accommodate construction, with measures in place to minimise impacts where possible.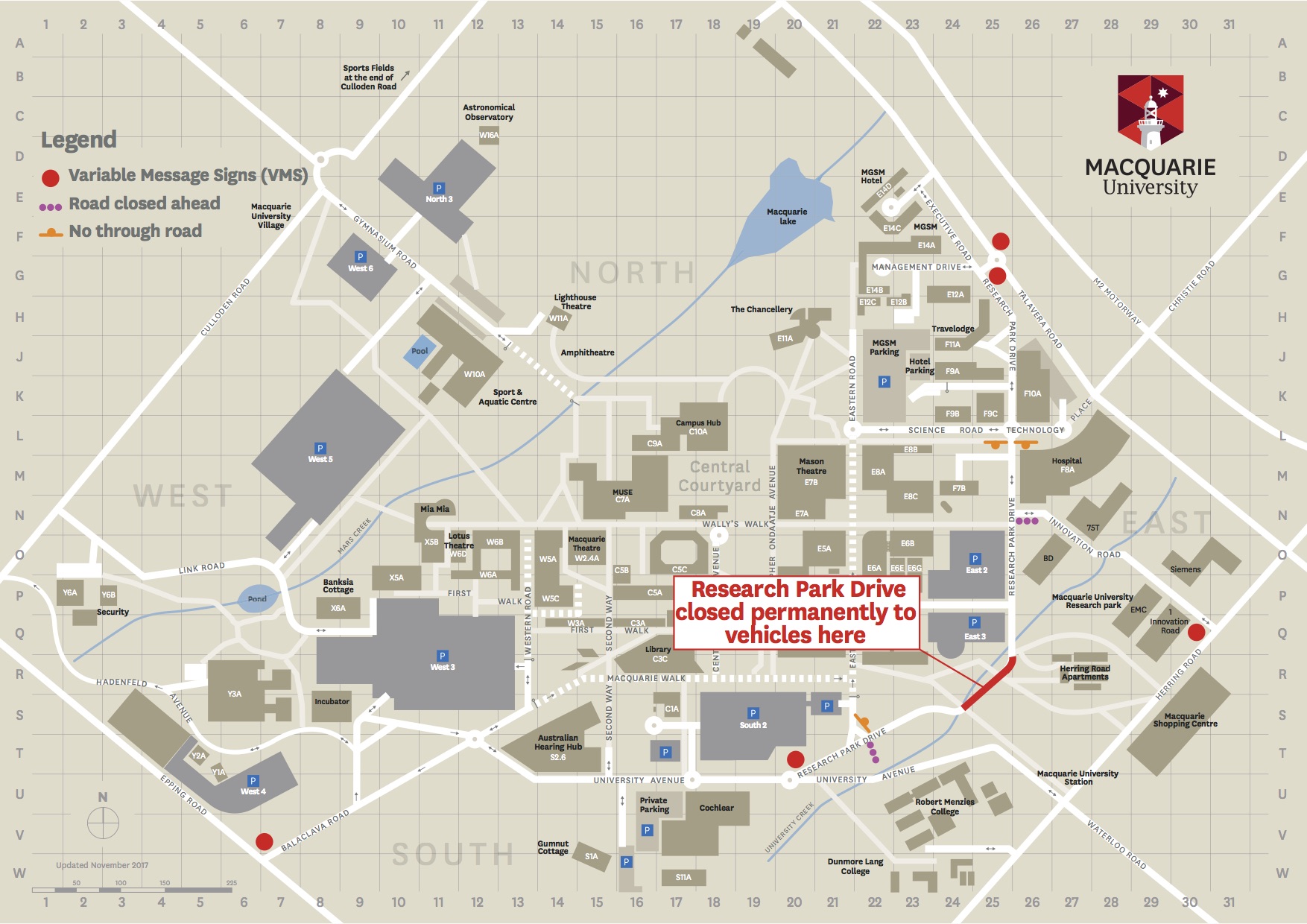 Updates will be provided as the project commences. For questions, email campusdevelopment@mq.edu.au.