With the Academic Staff Awards fast approaching, over the next few weeks, we will introduce you to a selection of finalists from each Faculty for both the Learning and Teaching and Research categories. These awards recognise the academic endeavours of our Macquarie community.
---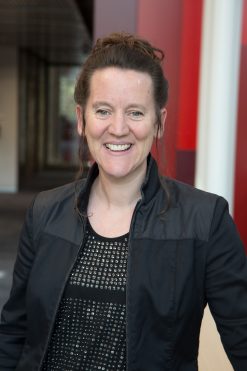 Dr Kira Westaway
Finalist: Citation for Outstanding Contribution to Student Learning
Kira's expertise lies in her efforts to understand how students learn and what motivates them to engage in science and has recently been nationally recognised in the 2017 Citations for Outstanding Contributions to Student Learning, presented by the Australian Awards for University Teaching.
Kira encourages student curiosity for Earth science by creating effective learning environments that support different learning styles and positively impact the student experience.
"I try to remember what it was like when I was at university and how easily I was distracted from my studies, so I apply a barrage of engagement techniques to get the students on board and enjoy science – I want them to want to come to class," she said.
"I have been receiving student recognition of my efforts for many years but it's an honour to receive recognition from the wider Learning and Teaching community. Hopefully, I can pass these ideas and approaches on to other academics that want to try a dynamic approach to lecturing – then the students will be the real winners!"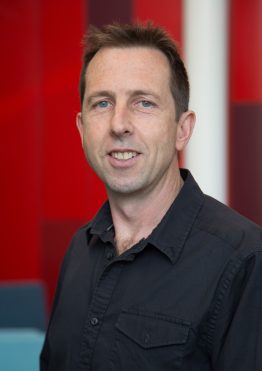 Professor Ian Wright
Finalist: Jim Piper Award for Excellence in Research Leadership
Ian is a plant ecologist. The overall theme of his research is understanding the variation in plant functional traits (the physical, chemical and physiological properties of plant organs and tissues), and how the variation relates to plant ecological 'strategies' and affects ecosystem properties. Current projects also include using hyperspectral data to monitor plant disease and studying changes in ecosystem properties across the Triassic-Jurassic boundary event, 200 million years ago, via leaf fossils.
"I've been lucky and successful as an individual researcher, however the Jim Piper Award is about much more than that," he said.
"It recognises people on the path towards being a future research leader and I'm deeply flattered to be shortlisted. There are so many inspirational researchers here at Macquarie!"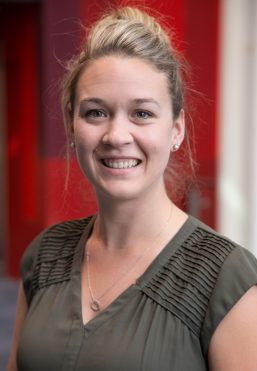 Louise Kristensen
Finalist: Excellence in Higher Degree Research – STEMM
Louise's research focuses on lead emissions and depositions in Australia, resulting in widespread pollution and the impacts to the environment and human health.
Lead emissions in Australia have been occurring for almost two centuries primarily from mining and smelting operations and the use of leaded petrol.
Emissions and depositions of lead are significant sources of human exposure to lead, especially to children, whose innate hand-to-mouth behaviour, high absorbance levels and developing neurological systems put them most at risk.
"It feels great to be recognised for research that exposed the current state of lead pollution in Australia," she said.
"I'm proud to have contributed to awareness of toxic metal exposure risk, particularly to generate much-needed funding and programs to protect children from the harmful and irreversible consequences living in these contaminated environments in Australia."
Stay tuned next week to meet more of our amazing finalists!
Don't forget to register for the awards ceremony to be held on Wednesday 1 November.