Last week, we heard from HR Director Nicole Gower on the upcoming launch of the University's Gender Equity Strategy. This week, we asked staff around campus to weigh in on what it means to them, what their own experience of it has been, and what the future looks like for equity at Macquarie.
JoAnne Sparks, University Librarian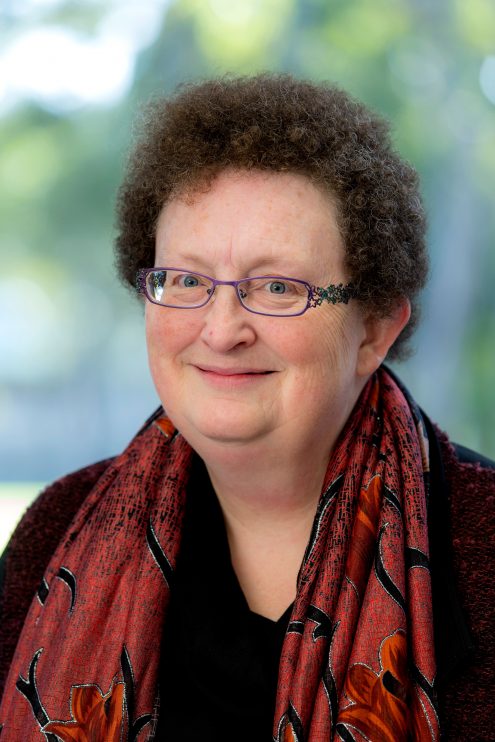 For JoAnne, equity means that gender, ethnicity and age are no longer barriers for people, and that focus is instead directed to harnessing our human potential, nurturing the potential of those around us, and seeing how far we can excel – both individually and collectively.   
"I think I might be a neurosurgeon today if I had been born a boy. My life has been great, and I have had many wonderful opportunities, but the expectations of society and that I had for myself as a young woman were confined. I have no regrets, but without those barriers, I might have followed my interest in science, mathematics and other subjects.
The work of the Gender Equity Strategy has helped us consider how to support staff and managers as we strive to remove these obstacles. I have appreciated the approach taken – it's not about quotas, it is about paying attention to progress and finding ways to ensure everyone can succeed. Celebrating our successes and the accomplishments of individuals is one part of making a difference.  It feeds a culture where the new norms are explicit, positive and celebrated."
Dr Noah Bassil, Director of Centre for Middle East and North African Studies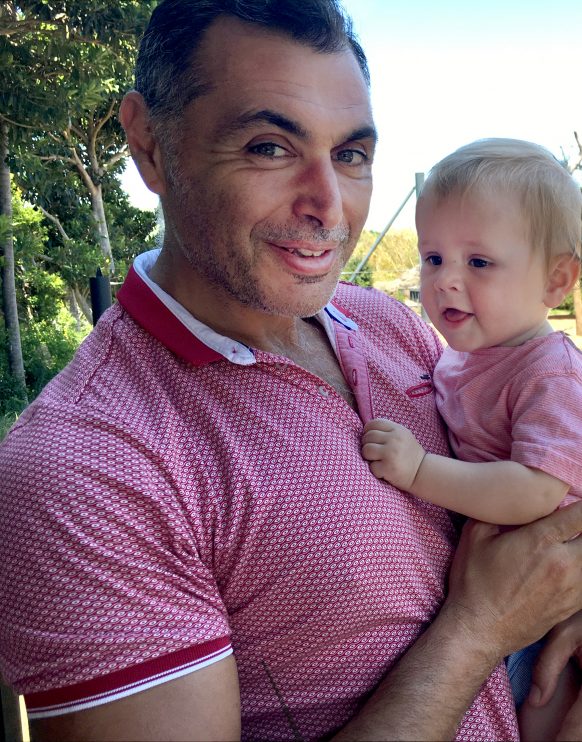 For Noah, equity means gender is not a consideration in the way that people are viewed, judged, treated or valued. It also means that work practices, policies and principles do not discriminate based on gender, and that people are not assigned roles and responsibilities on this basis.
"I had a most wonderful opportunity provided to me by the University to take up to six months of parental leave when my son, Hugo, was six months old. It really helped create a bond between Hugo and me, and I feel very privileged to have had this opportunity. But my experience gave me a much clearer sense that the struggle for gender equity is part of the wider struggle for equity and a more tolerant world in general.
Being one of the few fathers who takes primary caring responsibilities highlighted the extent that caring for little children remains gendered, and the ways that this gendering continues to shape attitudes, consumption, values and language in our society. The policies at Macquarie are going beyond this. When I informed my colleagues I was taking extended parental leave, no one questioned it; I was very pleasantly surprised with the very warm support I received demonstrating to me the commitment to gender equity in the University community.
Continuing dialogue and reflective practice to promote gender equity is key to helping gender equity thrive. Language is very important for changing the way people think, and following this with actions, whether by policy or practice, is important for producing change."
Professor Michael Steel, Head of Department, Physics and Astronomy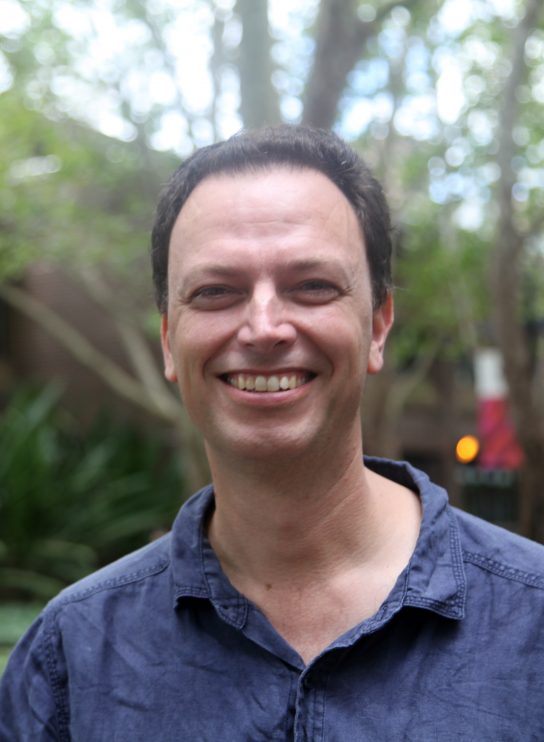 For Michael, gender equity reflects the need for change, particularly in his discipline, and is about ensuring that long-standing injustices are corrected on the basis of fairness.
"The Australian physics community has enormous appetite for change, and as the Head of Department, I feel a very strong personal responsibility to empower that change. Beyond my personal motivations, practically speaking, failing to give all candidates and staff equal opportunity to succeed is sabotaging our ability to compete at the top level. If I don't hire the best candidates of any gender, some other physics school will, and they will outperform us.
At the moment, I think our progress is largely about culture. The more we talk about these issues, the more everyone understands and believes in our commitment to change. I am confident that both the women and LGBTI members of the department now believe they will be listened to and supported if they experience any unacceptable behaviour, and that there would be consequences for those that engaged in such behaviour. We should be doing much of the above also for LGBTI staff and students, particularly as applies to gay women, for whom the standard challenges multiply.  We have a very enthusiastic diversity committee, but one that has yet to make serious impact. That will happen this year."
Grai and Heather, job-sharing Discipline Group Leaders, Medicine, Health and Human Sciences
For Grai and Heather (affectionately known as "Greather"), in a perfect world, equity would mean that everyone is afforded the same opportunities regardless of gender, and the ability to have whatever career or family unit they choose.
Grai: "Having two children while being employed at Macquarie meant I could take maternity leave and return to my substantive position as a team leader. Macquarie's maternity leave provision is excellent, and onsite childcare services are exceptional. If more leaders championed flexible work arrangements, equity could thrive more. Never discount the possibility of job share arrangements, in any role, no matter how senior. There are lots of great benefits to job sharing; it makes me feel like I have a second brain and a second perspective to bring to my work."
Heather: "I think that the University is considerate of women and men who work and wish to vary their hours to assist them in their personal lives. For many, having a short work day, picking up children at the end of the school day and then working from home at night works well. Patterns like this need to be recognised and encouraged. Job share works really well for Grai and I; we support each other and this helps us ensure that our work doesn't overwhelm us."
Professor Alison Rodger, Head of Department, Chemistry & Biomolecular Sciences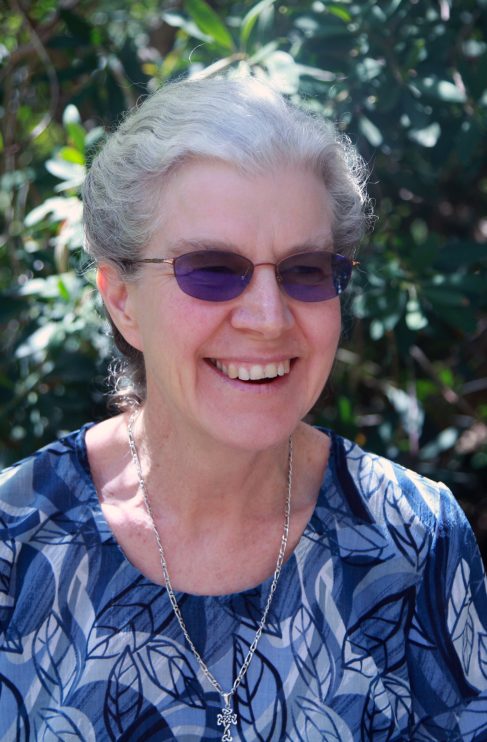 For Alison, gender equity has come in the form of encouraging girls and women into science careers, and supporting and empowering them to stay in the field.
"I have been in science academia for a long time, and am delighted that I am no longer the only female academic in my department. My new department at Macquarie is gender-balanced – which is amazing for a STEM department. Both men and women are extremely successful in all areas. As far as I can tell, gender is not a variable here – which is great news and leaves me wondering what I should do with the energy I have previously used in this space!
I have worked to encourage girls into science careers and to support early career researchers to stay in science careers since I discovered a long time ago that the Australian Atomic Energy Commission paid men more than women because they could dig holes better (even if the job did not require digging). Whether it is gender or other characteristics, it is important that we recognise a person's ability to do what is required in a position, and not assume that the next person must follow a previous model."
---
The Gender Equity Strategy is launching on International Women's Day, this Wednesday 8 March, at local morning teas across the University. You should have received an invitation from your office or faculty. If you would like more details, email Lauren Dillon at Workplace Equity and Diversity.