December's Macquarie Minds Showcase will bring together a compelling group of visionaries, researchers and experts to discuss how we can shape a brighter future.  In the lead up to this exciting event, we will be bringing you insights from Macquarie Minds presenters. We kick off with Katya Numbers from the Department of Cognitive Science.
---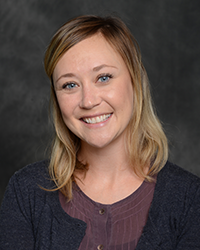 While lifespans are increasing, attitudes to the aged and ageing have not kept pace, with incorrect and often harmful stereotypes colouring public perceptions and potentially contributing to cognitive decline in older people. At the Macquarie Minds Showcase, Katya Numbers will be discussing common myths around ageing and how we all benefit from a re-think on growing older.

"My research broadly aims to describe and understand the process by which ageing stereotypes are internalised in younger adults and then later become harmful self-stereotypes in older adults.
Numerous examples exist in the literature of a general tendency to dismiss information believed to have come from an older adult, even if that information is mostly correct. This is likely due to pervasive negative stereotypes of ageing, which characterise older adults as mentally slower than the general population. Thus, if we believe a source is less credible or untrustworthy, we are more likely to dismiss information they are providing.
Not only is this stereotype incorrect, it negatively impacts older adults' perceptions of their own memory abilities, and in some cases, can disrupt their actual memory performance. My other area of research explores how older adults view the ageing process, and in turn, how they embody or reject negative age stereotypes. For these studies I visit older adults in their homes, and collect data on a series of subjective and objective memory measures. This allows me to assess the difference between older adults' beliefs about their memory abilities and their actual memory performance.
Of all of the stereotyped and sub-stereotyped groups that exist in our culture, "senior" is the group we are most likely to join during our lifetimes. That is, we are unlikely to change our race, gender, sexual orientation or even religious affiliation during our lives. However if we are lucky, we are all likely to become old.
Consider the harmful effect of belonging to a group that is discriminated against on a daily basis, and the urgency to change negative beliefs about ageing become obvious. I hope my research is a small step towards this change."
---
Register for Katya's workshop New ways of growing older: Rethinking healthy ageing as part of the Macquarie Minds Showcase, 13-14 December.