Get ahead of your peers
Macquarie's multi award-winning PACE (Professional and Community Engagement) program engages you in real-world learning activities with organisations across Australia and around the globe.
Through PACE, you gain that all-important practical experience employers really value.
Integrated practical experience
All Macquarie bachelor degrees include at least one PACE unit, during which you'll undertake a practical learning activity where you'll explore key economic, social and ethical challenges by seeing first-hand how contemporary organisations address them. You get to contribute your knowledge, ideas and a fresh perspective to real-world projects which support the host organisation's mission and objectives.
Learn from global leaders
The scope, scale and diversity of PACE is unmatched in the Australian higher education sector. We have a vast network of more than 3000 host organisations both within Australia and in more than 25 countries around the world.
Some of our key partners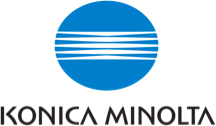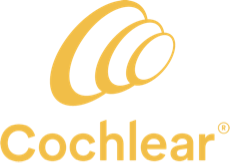 The PACE difference
Learn from sector-leading professionals
Develop new knowledge and skills
Explore future career options
Build professional contacts and networks
Become job ready
Be exposed to new and diverse experiences
Demonstrate your ability to adapt to new environments
Develop cross-cultural competency
Become an informed global citizen
Contribute to positive social change
From graduate's perspective
Kate Buchanan's story
For recent Macquarie Bachelor of Education (Primary) graduate Kate Buchanan, the combination of real teaching experiences alongside theory throughout her course was her ticket to landing a great full-time teaching job before she'd even graduated.
"In my final year at Macquarie, I was given the opportunity to undertake my final professional experiences at two of the best private boys' schools in Sydney," said Kate. "I soon learnt that Macquarie's educational program was highly recognised by schools and principals alike, with many graduates from Macquarie in full-time work at both of these great schools.
"Prior to my final semester of university, I accepted a full-time permanent teaching position at a Sydney independent school where I taught from 2017 to 2019. It was in this first role that I realised how well Macquarie had equipped me for 21st Century teaching."
Professional Experience is an integral part of all Initial Teacher Education programs at Macquarie, with placements from second year onwards.
Kate said the education subjects she took at Macquarie were relevant and modern.
"This year I accepted a new position at one of the best performing private girls' schools in Sydney. I look back on my time at Macquarie fondly and am thankful for the program that is not only highly recognised, but that also helped me to reach my success as a teacher."
Georgie Dickerson's story
Originally from Dubbo in regional NSW, Georgie Dickerson knew pursuing her interest in the media meant a move to a bigger city was on the cards, at a university that would give her the skills and practical experience to break into the industry. A tour through Macquarie's production studios at Open Day convinced her that the University's Bachelor of Media was the course for her.
"I was excited to make the most of all the facilities available and the course seemed more hands-on than other universities," says Georgie.
An internship with Sky News in her first year of university was Georgie's foot in the door to what has now become her full-time job as a news producer at the TV station.
Sky offered her a part-time position as a liaison producer while she studied, which counted towards her degree as part of Macquarie's PACE (Professional and Community Engagement) program.
Georgie says that working while studying gave her the opportunity to learn real-world skills that she now applies in her job.
"Many of the essential skills like interviewing, how to edit and produce a news package were all things I learned in my course – now I just have to do it faster," she says.
"I'm loving my work and even though early-morning shifts can be rough, responding to breaking news of the day, writing news bulletins and seeing it all produced and on TV is really satisfying."