Securing your future
With a rapidly evolving job market, your employability remains front of mind.
We're working closely with industry to ensure you're 'job ready' when you graduate. So that our degrees equip you with the knowledge and skills that employers are looking for now and into the future, we design many of them in consultation with industry partners. As a student, you'll learn from both our renowned academics and a wide range of industry experts from your field who are able to provide up-to-the-minute knowhow.
Benefits include:
acquiring the tools to address real-world problems
building discipline-specific capabilities
exposure to industry experts
gaining the latest career and industry insights
developing soft skills, eg problem-solving, critical thinking, communication, time management, digital literacy and professional etiquette.
Working with industry
Our industry partners help shape our co-designed degrees, enabling us to adapt in real-time to changes happening throughout the industry.
Our key partners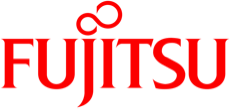 Our partners include:
From a student's perspective
Camilla Lopes's story
It's not every day you get the chance to create an International Marketing Plan for an Australian artificial intelligence company.
But that's precisely the experience student Camilla Lopes and her classmates have gained while working in partnership with The Cognitive Software Group (CSG) on the Principles of International Marketing (MKTG8001) course at Macquarie Business School.
This industry co-designed unit allows students like Camilla to​ work on real-world case studies that require recommended strategies for CSG to participate in a competitive global market.
"We get the chance to really understand, rather than just memorise, marketing concepts," Camilla says. ​
Working with an industry partner allows Camilla to develop skills that are critical in the workplace, such as working in teams on high-stakes projects or tasks, applying theory in practice and developing transferable skills.
"It prepares us for a dynamic, ever changing business world, where only knowing things in theory doesn't get us as far as knowing how to apply all of it and work with fellow colleagues in meaningful projects. It feels like we are doing an internship," ​ she adds.
For industry, there are clear benefits as well. "The students are very engaged and engaging. They are quite confident in their views and able to share those views coherently," says Robert Connell, Senior Computer Engineer at CSG and Macquarie MBA alumnus.
Most importantly, CSG can "tap into these wonderful bright young minds about many social issues as well as IT," he adds.