Semester Exchange - University of Wisconsin, Madison
The University of Wisconsin - Madison is an exciting new partner in the USA. In achievement and prestige, UW-Madison has long been recognized as one of America's great universities, regularly ranked as one of the top three public research universities in the United States. Many of UW-Madison's academic programs are ranked among the best in the nation with more than 400 degree tracks and over 5,100 courses. A public, land-grant institution, UW-Madison offers a complete spectrum of liberal arts studies, professional programs and student activities. UW-Madison is the oldest and largest campus in the University of Wisconsin System, a statewide network of 13 comprehensive universities, 13 freshman-sophomore transfer colleges and an extension service.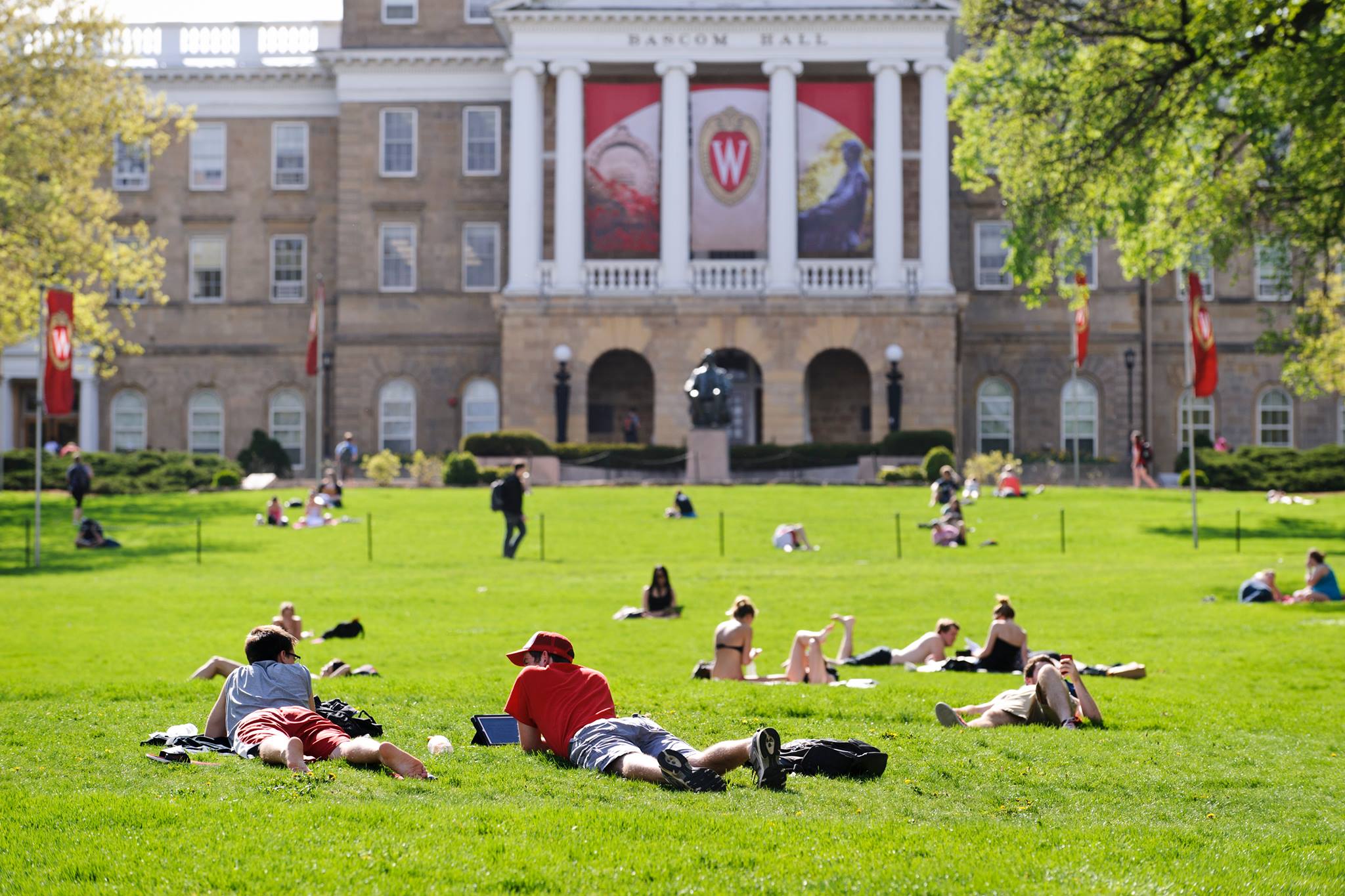 Country: United States of America
Area of study: Environment, engineering, education, science
Language of instruction: English
Accommodation: On-campus housing is through the Division of University Housing. The University residence halls (also known as dormitories) are a short walk or short ride on the campus circular bus route (Route 80) to class. The University residence halls are single, double, or triple occupancy rooms without kitchens and with shared bathrooms. All University residence hall students have access to University residence hall dining rooms. The food service is paid for through a debit card-like system, so no meal plan is required. Many halls also have a common kitchen for cooking occasional meals on your own. Please refer to this link.
Course Details: Beyond business areas (these courses fill quickly and preference is not given to exchange students), exchange students can enroll in any courses or programs at UW-Madison for which they are qualified (have completed the course pre-requisites) and there is space available in the course. Students are advised to register for courses as soon after their registration date and time as possible; the longer students wait to register, the more courses they will find to be "closed" or "full". Search courses here.
Academic Advice: All students looking to apply for a program should seek Academic Advice with the relevant Department or Faculty.
Eligibility Criteria
To be eligible for this program, you must:
A cumulative GPA of 2.0 or higher (varies each program),
Completion of at least 12cp at the time of application. 18cp to go abroad,
Enough credit points remaining to complete the program,
Comply with the eligibility criteria outlined in the Student Exchange Policy.
How to Apply
Applicants must complete an online Application form. You'll need to include:
Your personal details, One University preference, It should take around 2 - 3 minutes to complete an application.
Important notes:
Application Fee and Payment Options: For all exchange programs (semester and short term), there is a compulsory application fee. For more information and payment options please refer to the Payment Website.
Insurance: It is a requirement of the exchange program that all students must purchase their own travel insurance to cover them for the duration of their entire journey overseas. More information will be given to students upon acceptance.
Program Costs: You remain enrolled at Macquarie University and continue to pay your tuition fees to Macquarie University. As an exchange student you pay no tuition fees to host university. However, you must also always be prepared for unexpected expenses, and should consider how you will be dealing with the expenses of your exchange before you leave your home country. Prior to departure, you will need to save sufficient funds to cover all of your expenses for the duration of your exchange. Some costs to consider include: airfares, students visa (if required), travel health insurance, accommodation, food, additional travel, entertainment, textbooks, incidental expense. If you wish to work while you are away, it is important to note that work rights for international students vary from country to country. For further information about your visa restrictions please contact the consulate or embassy of your host country.
---
*Disclaimer: Macquarie University does not ensure the quality or reputation of activities run externally, should students choose to undertake these activities they take on the full risk and responsibility. All students need to undertake their own risk assessment before departure, considering wisely their personal health and safety risks. Ultimately participation in these activities is at the students' risk.
Partner logo
No logo uploaded
Summary
Study a Semester Exchange program in University of Wisconsin, Madison for 6-12 months, University of Wisconsin, Madison is located in United States of America
Area of study
Education; Engineering and IT; Environment; Health and medical sciences; Science
Eligibility
Has a GPA requirement; Full offers only
Tags
USA, wisconsin, madison, environment, education, engineering, science
Benefits
Travel Grant
Value
AU$700
Phone
No phone entered
Email
mi.exchange@mq.edu.au
Apply URL
https://students.mq.edu.au/experience/travel-while-studying/apply
Closing dates URL
No closing dates URL entered
Level of study
Undergraduate; Postgraduate