Biology
Science
The origin and complexities of life are constantly unfolding through discoveries of new species and their interactions, fossils and through advances in technologies such as genomics.
At Macquarie you will study every aspect of biology from cells to ecosystems. You will be able to select topics such as animal behaviour, biodiversity, biostatistics, conservation, evolution, genetics, physiology and more. The modern biology curriculum we offer will prepare you for a wide range of careers and provide real world experiences in scientific discovery.
Professional experience
At Macquarie we understand the importance of hands on experience in the industry of your dreams. Through Macquarie University's PACE program you can gain industry skills and experience well before you graduate.
Through PACE, biology students gained important professional experience working with the sustainability organisation, the Arboretum at Macquarie University, to monitor vertebrate species presence on campus over time to assess changes in species abundance and diversity. Their work was included in the annual sustainability report and, where appropriate, the data was also added to the Atlas of Living Australia.
"I've gained experience working with sustainability, a thing that I've never done before. This experience has changed my life, because now I've decided what I want to do for life: work in this field." – PACE alumna, Alessandra Pavolin Passolati Ferreira
No matter what you decide to study at Macquarie, PACE has an opportunity available for you. Learn more about the opportunities available through PACE.
Student experience
Recognition for Prior Learning (RPL)
You can get Recognition for Prior Learning (RPL) for study that did not culminate in an award and some previously completed qualifications. Macquarie University will automatically count your previous study as general credit points (at 100 and 200 level, and sometimes at 300 level). If your prior study includes material that is essentially the same as a Macquarie unit, then you can apply to have this unit exempted. To do so, see Recognition for Prior Learning.
Can my prior study be counted towards specific credits for units at all levels (100, 200 and 300), or are there restrictions?
In previous years, Macquarie only granted credit at 100 and 200 level. This has now changed so that it's possible to apply for up to six credit points (two units) of credit at 300 level. If in doubt, please speak with an adviser.
Can I get RPL for units I studied for a TAFE diploma?
In some cases, you can. See more information on RPL. It's important that if/when you do apply that you provide as much information as possible on the courses/units that you've completed at TAFE.
Kick start your technical lab skills workshops - February 2016
Open to students studying at Macquarie University in 2016
The Kick start your technical lab skills workshop is for students who are studying science at Macquarie University but did not study science at HSC level; for those needing to gain confidence in their technical lab skills; and for those students who want a refresher course in technical lab skills.
The laboratory skills workshop will develop a range of practical skills for the science laboratory, delivered ahead of the formal learning period. A suite of techniques will be demonstrated and practiced across two intensive days. Students during the two-day period will be asked to follow set procedures and methods, and apply well-developed technical skills, basic scientific knowledge and become familiar with Work Health and Safety requirements.
Find out more about our Kick start workshops »
Scholarships and prizes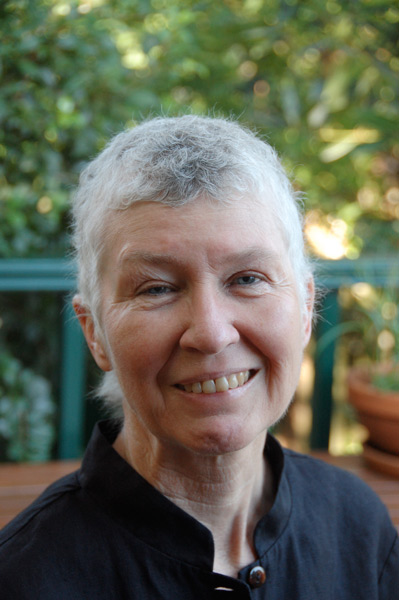 Rice Memorial Fund
The Rice Memorial Fund was established by donations following the death of Barbara Rice in 2009. It honours her memory by encouraging field research. Distributions from the fund support two prizes, named "Rice Memorial Field Research Award" and "Rice Memorial Field Research Proposal Award".
The Rice Memorial Field Research Award is determined by a Selection Committee at the annual postgraduate conference of the Department of Biological Sciences. All postgraduate research students enrolled in Biological Sciences and giving presentations at the conference and describing research with a substantial fieldwork component are considered as candidates. Field research is interpreted as meaning research undertaken in outdoor environments where wild populations of the study organisms occur. Criteria are the quality of the research, plus the effort and challenge of the fieldwork, plus liveliness and clarity in the conference presentation.
The Rice Memorial Field Research Proposal Award is given for an annual report that incorporates the best proposal towards field research during the forthcoming year.
If the Selection Committee remains undecided between candidates on the basis of other criteria, then preference may be given to candidates whose research or proposal is about plants on land. This preference recognizes Barbara Rice's personal research in terrestrial botany, but is not to override the major criteria of research excellence and field activity.
Each Award is to be given to a single candidate and not divided. A student may win either Award on more than one occasion, but not for the same fieldwork or proposed fieldwork. The Selection Committee may decide not to make one of the Awards in any given year, taking into account the quality of the candidates and the financial situation of the Fund.
Tony Price Award
In the late 1970s, local Auburn resident Greville Anthony (Tony) Price (1934–2010), recognised the value of the vegetation of Duck River and Rookwood Cemetery in Auburn, both for the species they held and the clues they could give to past vegetation patterns. He spent three years surveying and collecting plants in the area and compiled an extensive list of the existing plant species, recorded ecological observations, and interpolated them into a picture of the landscape and vegetation of the district at the time of European settlement.
Tony Price was a student in the (then) School of Biological Sciences at Macquarie University in the 1980s. Tony Price was widely consulted for his botanical knowledge, and his ecological work and opinions provided baselines for research, as well as environmental management by councils, catchment authorities, community groups and others, both locally and within the wider district. He was a founding member of the Friends of Duck River Reserve whose activities included: petitioning for interpretative signage; instigating fencing of the area to protect it from minibike riders and overflow parking at the Melita Soccer Stadium; gaining funding for the removal of old car bodies from the reserve; ensuring the retention of trees along the riverbanks; propagating local species and undertaking bush regeneration work. Tony Price left a small bequest to Macquarie University to support future plant ecology research. 1
1. Hewitt, A. Revisiting Tony Price's (1979) account of the native vegetation of Duck River and Rookwood Cemetery, western Sydney. Cunninghamia 13, 25–124 (2013).
The Milthorpe Postgraduate Award
This scheme is supported by a bequest to the (then) School of Biological Sciences by the family of Fred Milthorpe. Professor Milthorpe was a Founding Chair in the School of Biological Sciences. He was a plant physiologist in the classical sense, influencing a generation of plant scientists here and abroad. His research revealed underlying biological processes that are critical to forestry, agriculture and horticulture. His philosophy was to make discoveries by inspiring postgraduate students to be curious about their research questions and thoughtful about how they execute them. This award aims to foster these philosophies. The maximum amount of the award is $1500 and the award is offered in alternate years.