The Australian Hearing Hub
Slideshow presentation
The following slideshow can be cycled through displays. Depending on screen reader and browser combination, they may present one at a time or all at once. Additionally, when the slideshow has keyboard focus, the left and right arrow keys can also be used to navigate the slides.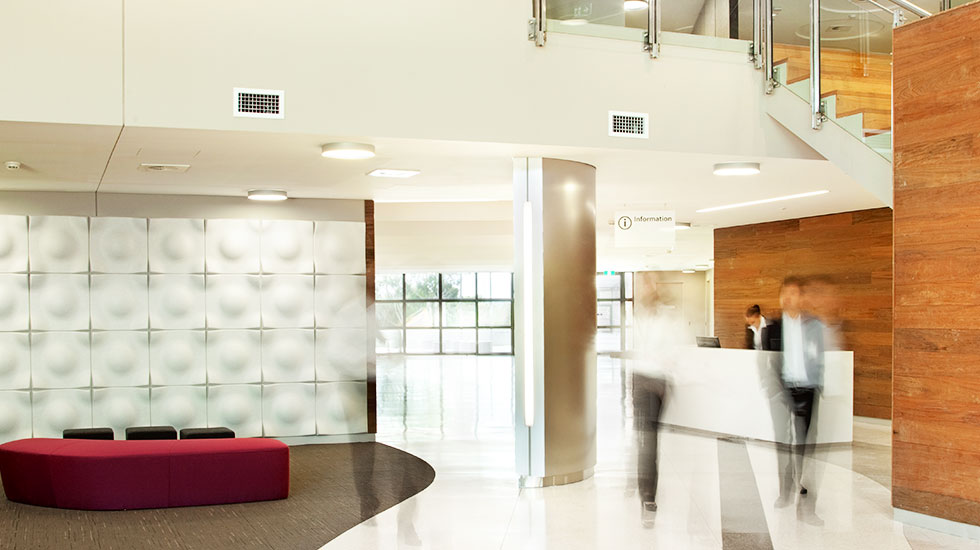 End of slideshow
In the Australian Hearing Hub, Macquarie University brings together some of the country's best researchers, educators and service providers to improve the lives of people who experience hearing and language disorders.
Together, academics at Macquarie University and staff at the Australian Hearing Hub are pioneering a new approach to collaboration, which fosters opportunities for innovation across a wide range of fields.
Facilities
The Australian Hearing Hub gives you easy access to some of the country's best researchers and latest research facilities like:
Cognition Clinic for Reading
Emotional Health Clinic
Psychology Clinic
Child Language Lab
Cognition in Action
ERP (Event-Related Potentials)
ERP (Audiology)
Eye Tracking
Language Acquisition
High-performance computer cluster for computational modelling
KIT-Macquarie Brain Research (MEG)
Non-Invasive Brain Stimulation (NIBS)
The following shared facilities can be used for collaborative research with an Australian Hearing Hub member organisation.
Anechoic Chamber
Shared Audiometric Room
Electromagnetically Shielded Room