Our people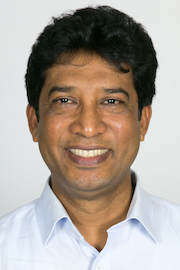 Director of Centre
Professor Shawkat Alam
Dr Shawkat Alam is a Professor and Director of the Centre for Environmental Law at Macquarie Law School, Macquarie University. He has previously been an academic in the Law School at Dhaka University, and also taught at Rajshahi University, Bangladesh. Dr Alam holds an LLB (Honours) from Rajshahi University, an LLM from Dhaka University and a PhD from Macquarie University. Dr Alam's teaching and research expertise are in the areas of international law, international environmental law, international trade and sustainable development.
Advisory board
| | Name | Position |
| --- | --- | --- |
| | Professor Ben Boer | Emeritus Professor in the University of Sydney |
| | Dr Nick Brunton | Advisory Board of Australian Centre for Climate Change and Environment Law at the University of Sydney |
| | Professor Peter Nelson | Professor of Environmental Studies at Macquarie University |
| | The Hon. Justice Brian Preston SC | Chief Judge of the Land and Environment Court in New South Wales |
| | Professor Benjamin J. Richardson | Professor in the University of Tasmania's Faculty of Law and the Institute for Marine and Antarctic Studies |
Centre members


Name
Research interests


Hope Ashiabor
Department of Accounting and Corporate Governance
Associate Professor
E4A 311
T: (02) 9850 8457
E: hope.ashiabor@mq.edu.au

Environmentally related taxes
The regulatory aspects of carbon finance
Energy law
International tax law and policy



Carlos Bernal
Macquarie Law School
Associate Professor
W3A 625
T: (02) 9850 4090
E: carlos.bernal-pulido@mq.edu.au

Jurisprudence
Legal Theory
Comparative Constitutional Law
Human Rights
Torts



Dr Shireen Daft
Macquarie Law School
Associate Lecturer
W3A 541
T: (02) 9850 7022
E: shireen.daft@mq.edu.au

Non-state actors and international law
Domestic, international and transnational criminal justice
Human security and international law
Peace, international security and international law
Fragmentation of international law
International human rights and humanitarian law



Dr. Peter Davies
Department of Environmental Sciences
Senior Lecturer
Australian Hearing Hub-16 University Avenue L2
T: (02) 9850 7220
E: peter.davies@mq.edu.au

Sustainable land use and water planning: green cities, renewable energy generation, urban water management
Contamination and pollution
Urban development
Mining



Mr Paul Govind
Macquarie Law School
Associate Lecturer
W3A 423
T: (02) 9850 7863
E: paul.govind@mq.edu.au

Climate change law
Human rights and the environment
Environmental finance and disaster risk management through environmental law and policy with a particular focus on the relationship between environmental sustainability, development and the reduction of poverty



Muhammad Rafiqul Islam
Macquarie Law School
Professor of Law
W3A 444
T: (02) 9850 7082
E: rafiqul.islam@mq.edu.au

International Trade Law
Law of the World Trade Organization (WTO)
International Economic Law
International Law of Foreign Investment
Law of International Economic Institutions
International Commercial Law
International Commercial Arbitration
Public International Law
International Human Rights Law
Law of International Organizations
International Dispute Resolution
International Regulation of Terrorism and Counter-Terrorism
International Security Law
Constitutional Law of Bangladesh



Natalie Klein
Macquarie Law School
Professor & Dean
W3A 526
T: (02) 9850 9931
E: natalie.klein@mq.edu.au

Public international law
Particularly international dispute resolution
Law of the sea
International humanitarian law
International commercial arbitration
Investment disputes



Zada Lipman
Macquarie Law School
Emeritus Professor
E: zada.lipman@mq.edu.au

Environmental Law
Especially pollution law
Planning law
Climate change and coastal adaptation law
Biodiversity law



Dr. Vijaya Nagarajan
Macquarie Law School
Associate Professor
W3A 611
T: (02) 9850 7911
E: vijaya.nagarajan@mq.edu.au

Economic regulation in practice
Role of institutions in corporate governance
Spatiality of law



Judith Preston
Macquarie Law School
Honorary Fellow
T: (02) 9850 7077
E: judith.preston@mq.edu.au

Public participation in environmental governance
Clinical legal education
Bio-cultural diversity protection



Robert Stokes
Macquarie Law School
Honorary Fellow
W3A 429
T: (02) 9850 7052
E: robert.stokes@mq.edu.au




Mark Taylor
Department of Environmental Sciences
Professor
E7A-12 Wally's Walk 631
T: (02) 9850 4221
E: mark.taylor@mq.edu.au

Environmental pollution
Risks to human health from aerosols, dusts, sediments, soil and water



George Tomossy
Macquarie Law School
Senior Lecturer
W3A 510
T: (02) 9850 7865
E: george.tomossy@mq.edu.au

Research ethics and regulation
Health governance
Health/environment nexus



Dr Alexander Zahar
Macquarie Law School
Senior Lecturer
W3A 441
T: (02) 9850 7077
E: alexander.zahar@mq.edu.au

International climate change law
International climate change finance
Associate members


Name
Research interests


Dr Kirsten Davies
Macquarie Law School
Lecturer and researcher
T: (02) 9850 8334
E: Kirsty.davies@mq.edu.au

Kastom (or traditional) Law in Vanuatu and its potential application to broader climate change legislative frameworks



Guy Dwyer
E: guy.dwyer@mq.edu.au

The operation of administrative law in environmental decision-making
Environmental dispute resolution
Pollution law
Water law
Climate law



Dr Mostafa M Naser

Refugee and migration law
Environmental law
Human rights



Dr Pradip Royhan
Tutor
W3A 439
T: (02) 9850 7099
E: pradip.royhan@mq.edu.au

International trade law
International environmental law
Environmental sustainability
Integrated public policy reform and development
CEL Volunteers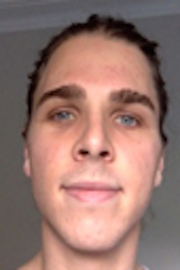 Simon Populin
Simon is in his third year of a Bachelor of Science with the degree of Bachelor of Laws majoring in physics. Through the centre, he hopes to further deepen his understanding of environmental issues and assist in the development of the centre and its research goals. Within the extensive research areas of the centre, Simon is especially interested in the use of legal systems to encourage local and global sustainable development.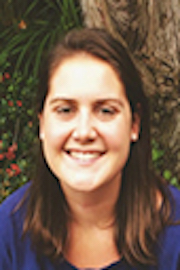 Alena Stirton
Alena is in her final year of the combined Bachelor of Environment and Bachelor of Laws at Macquarie University. Having completed a major in environmental earth science and a minor in environmental management Alena has a passion for sustainable environmental futures and natural resource management. Throughout 2015 Alena completed two overseas university exchanges at the University of Vienna and the University of Copenhagen studying the areas of international law, energy law and human rights. Alena is hoping to gain more experience in the area of environmental law, local planning and governance.