Membership
Join today
Membership to the Rundle Foundation of Egyptian Archaeology is available to both Australian and overseas residents.
The Rundle Foundation of Egyptian Archaeology Newsletter, published quarterly
A copy of the Bulletin of the Australian Centre for Egyptology, published annually
Preferential rates for ACE functions including conferences, the annual dinner and special lectures
Knowing that you are supporting Australian work in the exciting field of Egyptology
Five categories of membership are available for Australian members: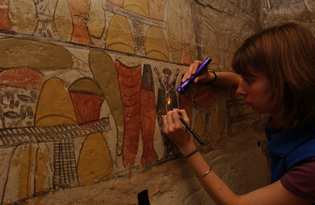 Single Life Membership $550
Double Life Membership $650
Single Membership $36 (1 year) or $100 (3 years)
Double Membership $45 (1 year) or $130 (3 years)
Student Membership $25 (1 year) or $75 (3 years)
Please click on the relevant links below to complete your new or renewed application for membership:
Support Egyptology at Macquarie
The Rundle Foundation for Egyptian Archaeology welcomes donations from members and supporters of the community to advance its fieldwork, research and publications in Egyptology. You can contribute by means of a credit card, cash donation, cheque or bank transfer. Please contact the ACE office for further details.