Personnel
Membership of the ARC project (DP1093687) research team consists of:
They will be assisted, inter alios, by
Dr John Sheldon B.A.(Syd.) , M.A.(Cantab.), PhD (Macquarie), FRAS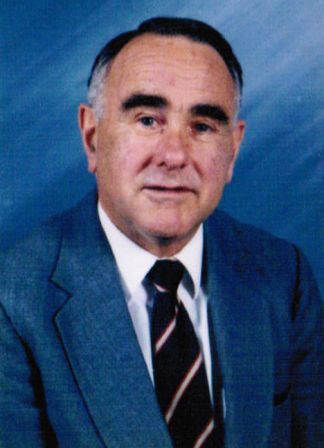 I was Master of the Lower School at Sydney Grammar School from 1969 till 2001 and taught Greek, Latin and Sanskrit there. On retirement from the School I was invited to become a Senior Honorary Research Fellow in the Department of Ancient History at Macquarie University. I have worked there under the direction of Professor Sam Lieu. My studies and research have involved the study of Middle Iranian dialects for the purpose of reading Buddhist and Manichaean texts. I am preparing an edition of a trilingual Manichaean prayer and confessional book. In 2005 I enrolled as a PhD student and have worked on selected references to the Far East in Greek and Latin authors under the supervision of Professor Lieu; this resulted in the award of the degree. I teach Sanskrit to students enrolled at Macquarie.
SELECT PUBLICATIONS
BOOKS
Reading Sanskrit : A Course for Beginners (SGS Press 1998).
Texts of Greek and Latin Authors On the Far East (translation of compilation by G. Coedès) (Brepols 2011).
ARTICLES
'Herodotus and the Iranian tradition' in 'Thinking like a Lawyer' (Festschrift for Emeritus Professor John Crook; Mnemosyne Supplement Vol CCXXXI) (Leiden 2002) pp 167-180.
'Iranian Evidence for Pindar's Spurious San?' in Antichthon vol 37 2003 pp 52-61.
'The Ethnic and Linguistic Identity of the Parthians' in Asian Ethnicity Vol 7, 1, 2006 pp 121-128
'The Sanskrit Translation of the Avestan Haoma Liturgy in the Light of Recent Research' in Themes and Tasks in Old and Middle Indo-Aryan Linguistics ed. Bertil Tikkanen and Heinrich Hettrich, Motilal Banarsidass, Delhi 2006 pp 255-272.
'Harold Walter Bailey' in Encyclopaedia Iranica.
'Middle Iranian Textual Evidence for Silk Road Religions'in Silk Road Studies XII ed. Ken Parry (Brepols 2008) pp 259-275.
'Menander's Dyscolus at Sydney, 1959-2009'in Antichthon vol 44 2010 pp 111-127. (With C.W.A.Flynn)
REVIEWS
'The Ethnic Identity of the Mummies found in the Tarim Basin' review article in Asian Ethnicity Vol 5, 1, 2004 pp 121-128.
'The Wider Context : Common Elements in Indo-Iranian, Greek and other Poetic Traditions and Mythologies' review of M.L.WestIndo-European Poetry and Myth in JRAS 3 19 4 2009 pp1-20.
Mr Gil Davis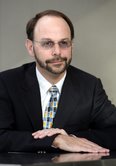 Gil Davis is undertaking a PhD in the Department of Ancient History. His primary research interest is the development of the archaic Athenian polis with a focus on law and coinage. He is also collaborating with Assoc. Professor Damian Gore (Department of Environment and Geography) in a project aimed at quickly and accurately analysing silver coinage using XRF to help determine provenance and authenticity.
Tristan Doust (Technical Officer)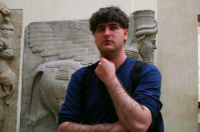 Tristan is currently studying an Arts Degree focusing on Chinese History. He has broad interests, covering both Modern and Ancient periods of Chinese History. Recently Tristan has taken an interest in both the Western and Eastern Han periods. In addition to this he is presently studying Mandarin as well as Classical Chinese. Tristan's interest in learning Classical Chinese is for the purpose of trying his hand at translating and understanding important historical texts such as that of the Hou Han Shu.
The Australian team will also collaborate officially with a number of distinguished scholars:
University of Southern California at Fullerton, USA
School of Oriental and African Studies, University of London
University of Ottawa, Canada
Professor Torbjörn Lodén (PI4)
University of Stockholm, Sweden
Torbjörn Lodén is Professor of Chinese language and culture at Stockholm University and Director of the Stockholm Confucius Institute. He is Fellow of the Swedish Royal Academy of Letters.