Masterclass with Professor Marco Pagano, Business and Economics, Macquarie University
Professor Pagano is a highly regarded scholar in the area of banking and finance, asset pricing, risk management and market microstructure. He has published regularly in journals including the American Economic Review, Journal of Finance, Review of Financial Studies and other leading outlets.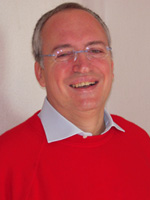 The course is designed for economics and finance PhD students enrolled into member universities of Australia's Financial Research Network (FIRN). It offers the opportunity for participants to understand basic analytical tools of market microstructure theory, show how these tools can be used to analyse regulatory and market design issues, and to illustrate how market microstructure interfaces with asset pricing and with corporate finance.
Additional information about the course and registration for FIRN members will be available at: http://www.firn.org.au/PhD-Courses
As part of his visit, Professor Pagano will also give a seminar talk on Friday October 2, open to the public. Check for more details: http://www.businessandeconomics.mq.edu.au/research/financial_risk/seminars_and_visitors