Temporal patterns of patient safety and quality of care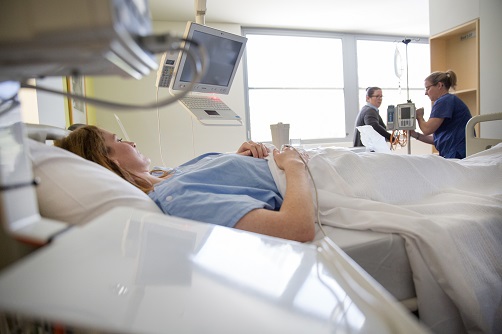 Project Members - Macquarie University
Associate Professor Blanca Gallego Luxan
Associate Professor
Associate Professor Farah Magrabi
Associate Professor
Research Fellow
Project Main Description
The last two decades have seen an unprecedented growth in initiatives aimed to improve patient safety and quality of care. For the most part, however, evidence of their impact remains controversial. Quality of care interventions should not be implemented without a strategy for continuous monitoring of their effect. Routinely collected data could be leveraged to aid in this important role.
We have identified two types of temporal patterns of the safety of hospitalised patients: long-term trends related to changes in clinical practice and healthcare policy; and shorter term patterns related to variations in workforce and resources (such as the 'weekend effect'). In General Practice, one of the major identified patterns relate to inappropriate response by doctors to conditions such as very high cholesterol, high blood pressure or uncontrolled glucose levels, which although not acute, pose serious short to long term risks to health, and require immediate action and follow up. In this research project, we use administrative datasets and Electronic Health Records (EHRs), to identify which groups of patients are at high risk of harm.
Opportunities (Scholarships, Grants and Research Positions)
Our postgraduate programs allow candidates to undertake advanced research leading to a Master's or PhD degree under the supervision of experienced senior research staff in one of AIHI's research areas. Current research opportunities at AIHI.
References
Gallego, F Magrabi, OP Concha, Y Wang, E Coiera Insights into temporal patterns of hospital patient safety from routinely collected electronic data Health Information Science and Systems (2015) 3 Suppl 1 S2
Coiera, Ying Wang, Farah Magrabi, Oscar Perez Concha, Blanca Gallego, William Runciman Predicting the cumulative risk of death during hospitalization by modeling weekend, weekday and diurnal mortality risks, BMC health services research (2014)
Gallego B, Runciman WB, Perez-Concha O, Liaw S-T, Day RO, Dunn AG, Coiera E: The management of severe hypertension in Australian general practice. BMC health services research 2013, 13(1):414.
Concha OP, Gallego B, Hillman K, Delaney GP, Coiera E: Do variations in hospital mortality patterns after weekend admission reflect reduced quality of care or different patient cohorts? A population-based study. BMJ Quality & Safety 2013:bmjqs-2013-002218.
Gallego B, Westbrook MT, Dunn AG, Braithwaite J: Investigating patient safety culture across a health system: multilevel modelling of differences associated with service types and staff demographics. International Journal for Quality in Health Care 2012, 24(4):311-320.
Project Sponsors
NHRMC Program Grant
Collaborative Partners
Dr Oscar Perez-Concha
Project Status
Current
Centres Related to this Project