Improving the design, implementation and sustainment of new genetic and genomic service delivery models in rare diseases
Improving the design implementation and sustainment of new genetic and genomic service delivery models in rare diseases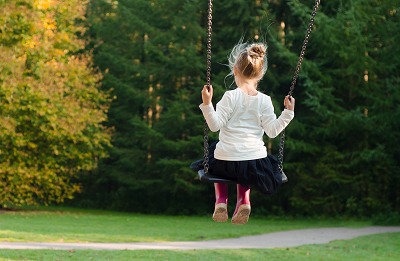 Project members - Macquarie University
Hossai Gul - PhD candidate - hossai.gul@mq.edu.au
Dr Stephanie Best - stephanie.best@mq.edu.au
Dr Janet Long - janet.long@mq.edu.au
Professor Frances Rapport - frances.rapport@mq.edu.au
Project contact
Hossai Gul - hossai.gul@mq.edu.au
Project main description
Genomic medicine uses the information in a person's full set of DNA to inform care in a way that is personalised to each individual and their family. The field is advancing rapidly, and we have evidence of clinical utility across many health conditions. The challenge now is to translate these findings from research settings into routine practice. Mainstreaming genomic medicine as routine in our health system requires redesigning our genetic models of care (or service delivery models) and establishing an evidence-based toolkit of solutions for the adoption, implementation, and sustainability of these models as more new evidence-based genomic tests emerge.
In this project we combine Implementation Science with Complexity Science, and Participatory Action Research methodology to design, implement, and sustain new genetic and genomic service delivery models in NSW. Currently we are working with teams across NSW on three state-wide models across rare diseases:
1) Service Delivery Model for Genetic Intellectual Disability (Paediatrics)
2) Service Delivery Model for Genetic Renal Disease (Adult and Paediatrics)
3) Service Deliver Model for Neurofibromatosis (Adult and Paediatrics)
Aim
The project aims to design, implement, and sustain new genetic and genomic service delivery models as new evidence-based discoveries emerge.
Benefits
This project will deliver a world first comprehensive study of genomic models of care, with three bespoke models for Australia's largest health system. The results from this project are having real-time impact on the delivery of these services and once complete the genomic implementation model will provide the foundational tools and methods for future genomic models of care when evidence is established that needs to be adopted by healthcare teams.
The project will also contribute to the field of implementation science with a new pragmatic methodology combining research and practice of implementation science in parallel with a focus on problem solving and real-world impact on health services.
Project team details
In this project, Hossai Gul is embedded as the Implementation Scientist within clinical teams and is supported by the AIHI expert team in partnership with the NSW Agency for Clinical Innovation's (ACI) Clinical Genetics Network.
Implementation Scientist
Hossai Gul (AIHI)
ACI Partners
Sally Howard - Clinical Genetics Network Manager
Annie Hutton- Renal Network Manager
Mary Crum- Paediatric Network Manager
NSW Centre for Genetic Education partners
Mona Saleh
Natalie Grainger
Genetic Intellectual Disability Team
Dr Mike Fields – Clinical Lead (Hunter New England LHD)
Ellenore Martin (Hunter New England LHD)
Lucy Murray (Hunter New England LHD)
Dr Con Papadopoulos (Northern Sydney LHD)
Dr Alan Ma (NSW Health)
Genetic Renal Team
Dr Amali Mallawaarachchi – Clinical Lead (Sydney LHD)
Dr Hugh McCarthy (SCHN)
Dr Gopi Rangan (NSW Health)
Dr Michel Tchan (Western Sydney LHD)
Dr Stephen Alexander (SCHN)
A/Prof. Andrew Mallett (KidGen – Australian Renal Genetics Network)
Neurofibromatosis Team
A/Prof. Yemima Berman – Clinical Lead (Northern Sydney LHD)
Dr Jane Fleming (Northern Sydney LHD)
A/Prof. Kristi Jones (SCHN)
Dr Manoj Menezes (SCHN)
Suzana Milosavljevic (Northern Sydney LHD)
Martin Good (Northern Sydney LHD)
Related stream of research
Complex Systems Research Stream
Implementation Science Research Stream
Project status
Current
Centres related to this project