Improving the transparency, efficiency, and integrity of clinical trial evidence
Centre for Health Informatics
Research Stream: Evidence Surveillance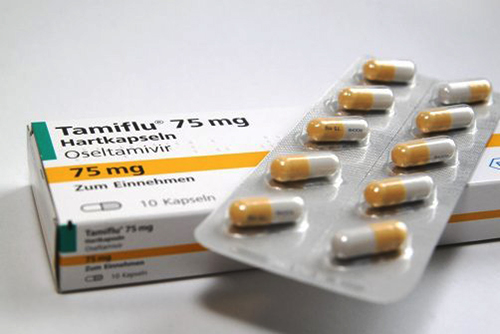 Project members - Macquarie University
Ms Rabia Bashir - PhD Candidate
Ms Paige Newman - Research Officer
Dr Didi Surian - Postdoctoral Research Fellow
Project main description
The quality and integrity of clinical evidence are affected by biases that are introduced at all stages of evidence production, reporting, and translation—from decisions about which research to fund, through the design and conduct of studies, the quality and completeness of its reporting, and in the synthesis of evidence in reviews and guidelines.
Systematic reviews are an important part of evidence-based medicine, expected to present the most up-to-date and comprehensive answer to a given clinical question. As part of this project, we have examined the quality of systematic reviews and found that there is substantial room for improvement. Our aim is to provide new ways to mitigate biases in the design and reporting of systematic reviews caused by financial competing interests, better prioritise systematic reviews that might be out of date, and capture a more complete view of the evidence beyond what is published in articles reporting on trials by leveraging results data from places like ClinicalTrials.gov.
Another focus area in this project the transparency of competing interest disclosures. A substantial proportion of financial competing interests remain undisclosed or inaccessible to people using clinical evidence to make decisions. By improving transparency around competing interest disclosures we aim to help readers better interpret the integrity of the research they read.
This project also feeds directly into our related project, where we aim to measure the spread of evidence into the public domain by building tools to capture the impact and representation of clinical evidence in news and social media.
Past team members
Diana Arachi
Smriti Raichand
Xujuan Zhou
Opportunities (scholarships, grants and research positions)
Our postgraduate programs allow candidates to undertake advanced research leading to a Master's or PhD degree under the supervision of experienced senior research staff in one of AIHI's research areas.
Publications
S Raichand, AG Dunn, M-S Ong, FT Bourgeois, E Coiera, KD Mandl (2017) Conclusions in systematic reviews of mammography for breast cancer screening and associations with review design and author characteristics, Systematic Reviews.
R Bashir, AG Dunn (2016) A systematic review protocol assessing the processes for linking clinical trial registries and their published results, BMJ Open, 6(10):e013048.
AG Dunn, X Zhou, J Hudgins, D Arachi, KD Mandl, E Coiera, FT Bourgeois. (2016) Financial competing interests were associated with favourable conclusions and greater author productivity in non-systematic reviews of neuraminidase inhibitors. Journal of Clinical Epidemiology, 80:43-49.
AG Dunn (2016) Set up a public registry of competing interests. Nature, 533:9.
AG Dunn, E Coiera, KD Mandl, FT Bourgeois (2016) Conflict of interest disclosure in biomedical research: A review of current practices, biases, and the role of public registries in improving transparency. Research Integrity and Peer Review, 1:1.
X Zhou, Y Wang, G Tsafnat, E Coiera, FT Bourgeois, AG Dunn (2015) Citations alone were enough to predict favourable conclusions in reviews of neuraminidase inhibitors. Journal of Clinical Epidemiology, 68(1):87-93.
AG Dunn, D Arachi, J Hudgins, G Tsafnat, E Coiera, FT Bourgeois (2014) Financial Conflicts of Interest and Conclusions About Neuraminidase Inhibitors for Influenza: An Analysis of Systematic Reviews, Annals of Internal Medicine; 161(7):513-518.
AG Dunn, E Coiera (2014) Should comparative effectiveness research ignore industry-funded data? Journal of Comparative Effectiveness Research, 3(4):317–320.
AG Dunn, E Coiera, KD Mandl (2014) Is Biblioleaks Inevitable? Journal of Medical Internet Research, 16(4):e112.
K Robinson, AG Dunn, G Tsafnat, P Glasziou (2014) Citation networks of related trials are often disconnected: implications for bidirectional citation searches, Journal of Clinical Epidemiology, 67(7):793-799.
AG Dunn, KD Mandl, E Coiera, FT Bourgeois (2013) The effects of industry sponsorship on comparator selection in trial registrations for neuropsychiatric conditions in children, PLOS ONE, 8(12): e84951.
AG Dunn, FT Bourgeois, E Coiera (2013) Industry Influence in Evidence Production, Journal of Epidemiology & Community Health, 67:537-538.
AG Dunn, RO Day, KD Mandl, E Coiera (2012) Learning from Hackers: Open-Source Clinical Trials, Science Translational Medicine, 4:132cm5.
AG Dunn, B Gallego, E Coiera (2012) Industry influenced evidence production in collaborative research communities: A network analysis, Journal of Clinical Epidemiology, 65(5): 535-543.
AG Dunn, FT Bourgeois, S Murthy, KD Mandl, RO Day, E Coiera (2012) The role and impact of research agendas on the comparative effectiveness research amongst anti-hyperlipidemics, Clinical Pharmacology & Therapeutics, 91(4): 685-691.
Project sponsors
NHMRC Project Grant (2013-2015; APP1045065)
AHRQ R03 (2016-2017; HS024798-0)
Collaborative partners
Lisa Bero, Faculty of Pharmacy and Charles Perkins Centre, The University of Sydney
Florence Bourgeois. Computational Health Informatics Program, Boston Children's Hospital; Pediatrics and Emergency Medicine, Harvard Medical School
Quinn Grundy, Charles Perkins Centre, The University of Sydney
Kenneth Mandl. Computational Health Informatics Program, Boston Children's Hospital; Department of Biomedical Informatics, Harvard Medical School
Related projects
Measuring the spread and persistence of clinical evidence and misinformation in the public domain
Project status
Current
Centres related to this project