Our people
Centre Director
Associate Professor Melanie Porter
Melanie is a Senior Clinical Neuropsychologist and Senior Lecturer in Neuropsychology. After completing her PhD on the neuropsychological profile of individuals with Williams syndrome, autism, Asperger's syndrome and Down syndrome in 2004, Melanie has worked both as a Clinical Neuropsychologist in the private and public sector and as an academic.
Advisory Board
Professor Max Coltheart AM DSc Hon DLitt (Macq) FASSA FAA FBA
Emeritus Professor of Cognitive Science
Macquarie University
Dianne Petrie OAM
Executive Director
Genetic Alliance Australia
A/Prof Natalie Silove
Consultant Paediatrician, Head of Child Development Unit
The Children's Hospital at Westmead
Members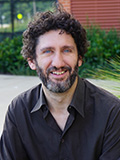 Dr Jon Brock
Dr Brock's research focuses on the cognitive and neural mechanisms involved in a range of developmental disorders. He has worked on a 5-year ARC funded project, linking cognitive and neural-level mechanisms of language impairment in autism.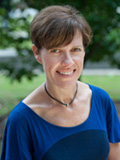 Distinguished Professor Anne Castles
Head of the Department of Cognitive Science
Distinguished Professor Castles is Head of the Department of Cognitive Science and Deputy Director and Reading Program Leader for the ARC Centre of Excellence in Cognition and its Disorders. Her research focuses on the cognitive science of reading and language, with a particular focus on reading development and developmental dyslexia.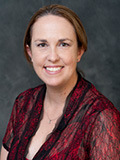 Associate Professor Jennifer Cornish
Associate Professor Cornish's research is in the area of drug abuse and addiction, and associated mental health disorders (psychosis, anxiety,depression). She has recently incorporated investigations into the effect of high sugar diets on resilience and mental health into her research profile. Her work has discovered neurotransmitter systems and brain circuits that mediatemal adaptive behaviours.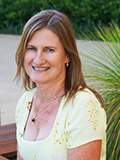 Professor Linda Cupples
Professor Cupples has research interests in the area of psycholinguistics, with a particular focus on sentence comprehension and production in skilled language users, disorders of sentence comprehension and production following brain damage, and reading development (especially in children and adults with disabilities).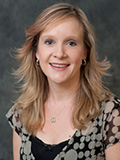 Professor Jennifer Hudson
ARC Future Fellow and Director of the Centre for Emotional Health
Professor Hudson's research focuses on understanding factors that contribute to the development of anxiety disorders in children and adolescents. Her work also involves the development and evaluation of evidence based treatments for anxiety and depression in young people.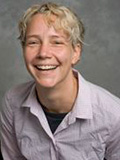 Dr Saskia Kohen
Clinical Director of the Macquarie University Cognition Clinic for Reading
Dr Kohen's research is on assessing the underlying causes of reading and spelling difficulties in children, conducting intervention trials for children and adults with developmental and acquired reading and spelling difficulties, and investigating reading acquisition in typically developing children.
Professor Genevieve McArthur
Head of Department, Department of Cognitive Science
Professor McArthur is Director of the MQ Cognition Clinic for Reading, Head of the Department of Cognitive Science and Chief Investigator of the ARC Centre of Excellence in Cognition and its Disorders. The goal of her research is to understand what causes reading and language impairments in children, and how these impairments should be treated.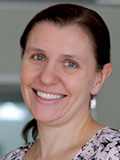 Dr Verity Pacey
Lecturer, Department of Physiotherapy
Dr Pacey is a clinician, researcher and educator in paediatric physiotherapy. She joined the physiotherapy team at Macquarie University in 2013. She was awarded the Sir Robert Menzies Memorial Scholarship in Allied Health Sciences for 2013-2014 while completing her PhD which investigated the effectiveness of physiotherapy, and the multisystemic effects, of Joint Hypermobility Syndrome in children and adolescents.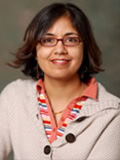 Associate Professor Mridula Sharma
Senior Lecturer
Professor Sharma has dual degree in Speech and Hearing Sciences and has worked clinically in both capacities. Her PhD research investigates electrophysiology as a possible tool in the diagnosis of auditory processing disorders in children with reading disorders. Mridula has presented her work at both national and international conferences and has publications in peer-reviewed journals.